Arcadia yachts' debut model still leading-edge
Arcadia announced the sale of A85 Hull no. 12 to a British owner. This is a particularly significant achievement as it means that, seven years on from its unveiling, the A85 continues to sell at a rate of two a year worldwide. The Arcadia Yachts brand's international appeal is one of its greatest strengths: almost all of its models have sold to owners from outside of Italy, demonstrating that the unique features the craft offer are acknowledged across the globe. The yard's solidity also means that owners only have a short wait for delivery of their yachts. A85 Hull no. 12 is a perfect example, as, with negotiations underway, they quickly put a new unit into production, cutting delivery time to just over four months from the order date.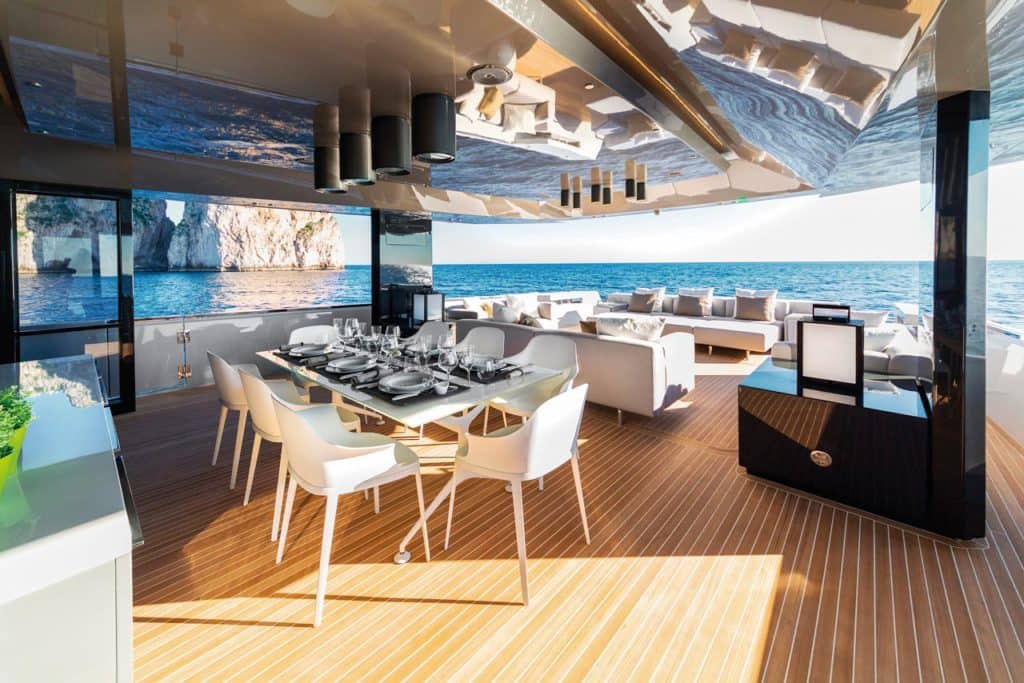 The linear design of the superstructure of A85 and the vertical line of the bow have allowed to make optimal use of every single inch of available space both interior and exterior – a fact attested to by the generous 100 square metres or so of living area on the main deck which is significantly larger than other yachts of similar dimensions on the market. The A85S's main saloon is cosy and inviting with a large eight-seater table in its bow area so that diners can be served directly from the galley via a sliding hatch. The bright winter garden leads into the spacious aft-deck lounge, where the cockpit includes a second table ideal for al fresco lunches and suppers. There is also a large sunning area from where owner and guests can truly luxuriate in the marine environment.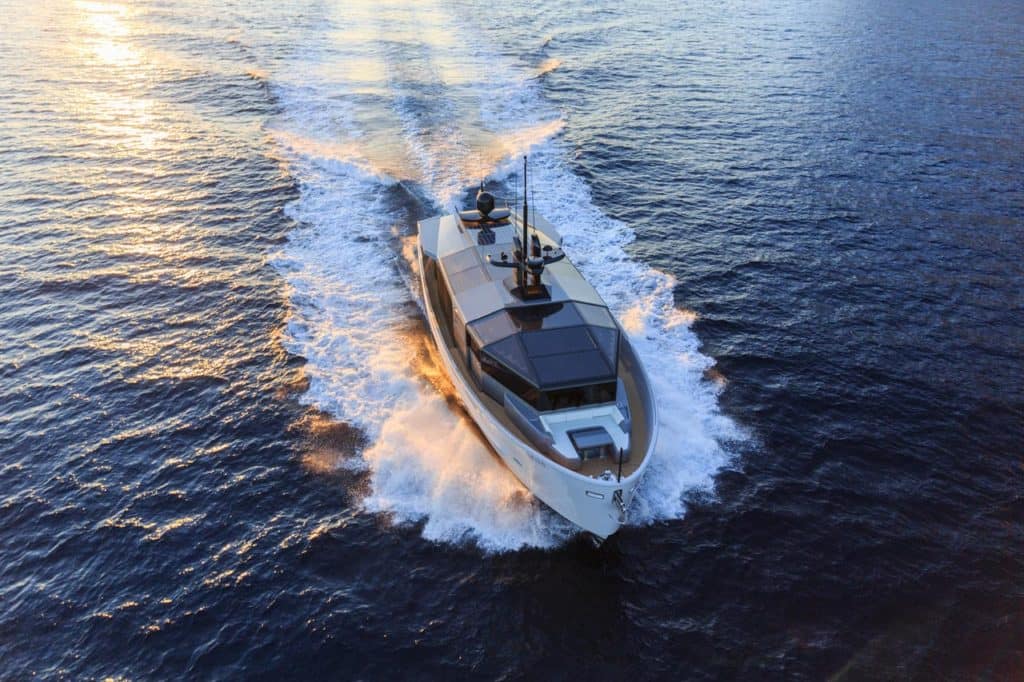 There are four cabins on the lower deck, the most notable of which is, of course, the master amidships. This impressive 32 square metre space includes an unparalleled bathroom with its own large wellness area. The spacious VIP cabin, complete with double bed and walk-in closet, lies forward. Last but not least are the two twin guest cabins. The quarters for the four crew are in the bow section. The A85 sports twin 730 hp MAN diesel engines, guaranteeing it a maximum speed of 18 knots and a cruising one of 16. Needless to say, absolute comfort is guaranteed. The engine room is insulated with multilayer sound-absorbent materials and also features silenced exhausts to reduce guest-perceived noise levels.
No tags for this post.