New 43wallytender is the pared-back answer to the multipurpose needs of today's yacht owners
Ferretti Group has announced the latest addition to its growing offering of fast, fun and stylish luxury tenders from Wally, the 43wallytender. On this exciting 13-meter model, the newly created 'center cockpit' design provides all the protection of a cockpit with the practicality and access of a walkaround. Those onboard can enjoy the feeling of being in the open air with the added security and comfort usually experienced on a more enclosed yacht.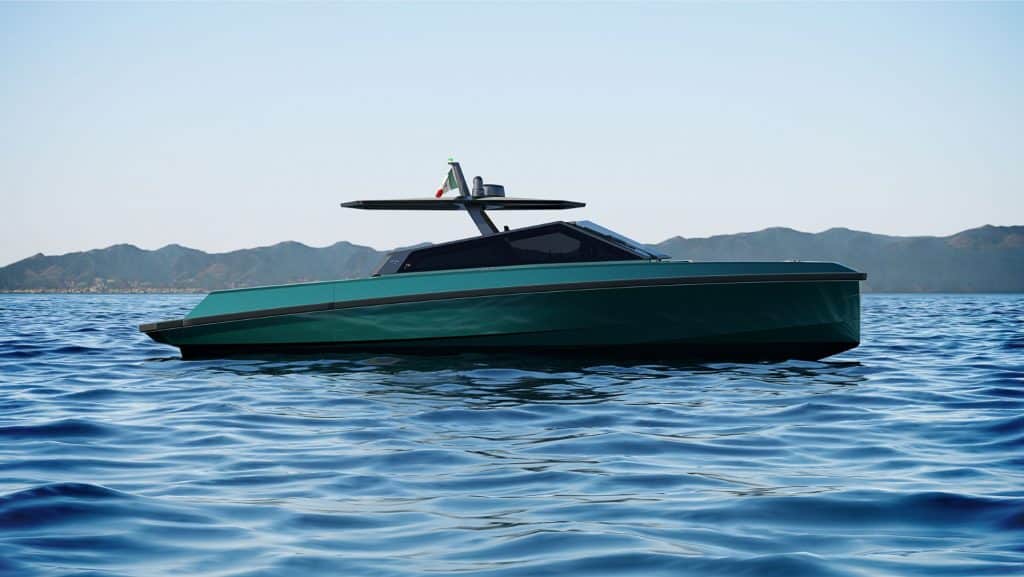 Drawing on the highlights of earlier Wallytender models, the 43wallytender displays an abundance of design features that make it the ultimate multipurpose performer. The result is a very fast, robust and practical runabout that is designed to be pure, simple and magnificently seaworthy, suiting uses as diverse as family day boat, superyacht tender, resort shuttle and sailing yacht support vessel. The 43wallytender has the capacity to carry up to 12 people at speeds in excess of 40 knots.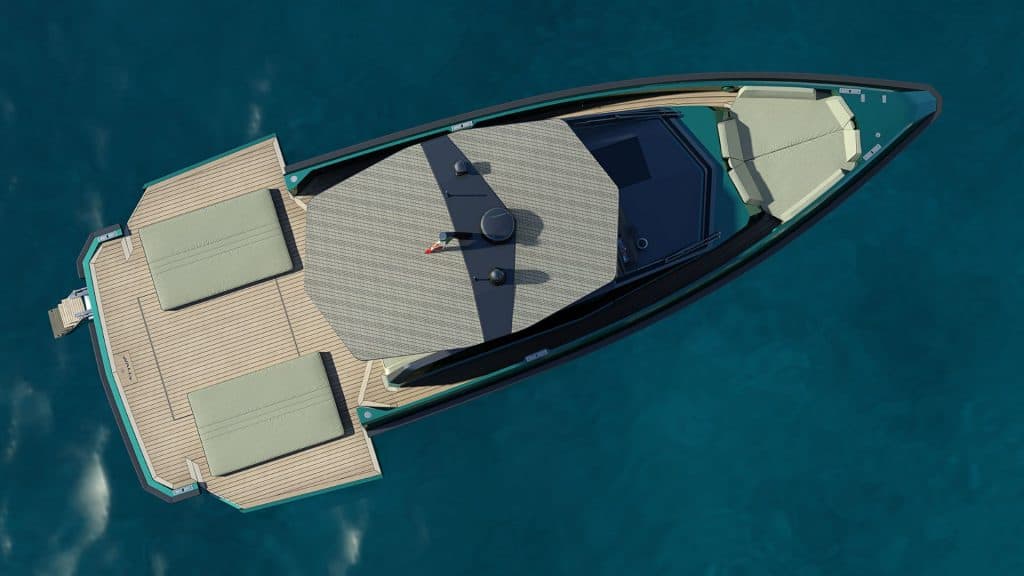 The jewel in the 43wallytender's crown is its unique 'center cockpit' layout, which provides the driver and passengers with supreme protection from the elements, especially at top speeds. The wraparound glass windshield cocoons those onboard from three sides while the T-top offers shelter from above. Remarkably, the cockpit windshield's front section has an angular bend of the single pane of glass, achieved without use of a central strut. This enhances visibility from the wheel station, with the added benefit of advancing the aesthetic of the tender reflecting the brand's DNA to be 20 years ahead.
'Our team has worked tirelessly to create a new tender that perfectly meets the multifunctional needs of today's owners while also staying true to our Wally design philosophy. You will not find a single item onboard that does not serve a purpose in its purest, simplest and most beautiful form. I am very proud of what we have achieved with the 43wallytender, which surely deserves its place cruising alongside our wider family of Wally yachts and tenders,' said Luca Bassani, chief designer and founder of the Monegasque brand.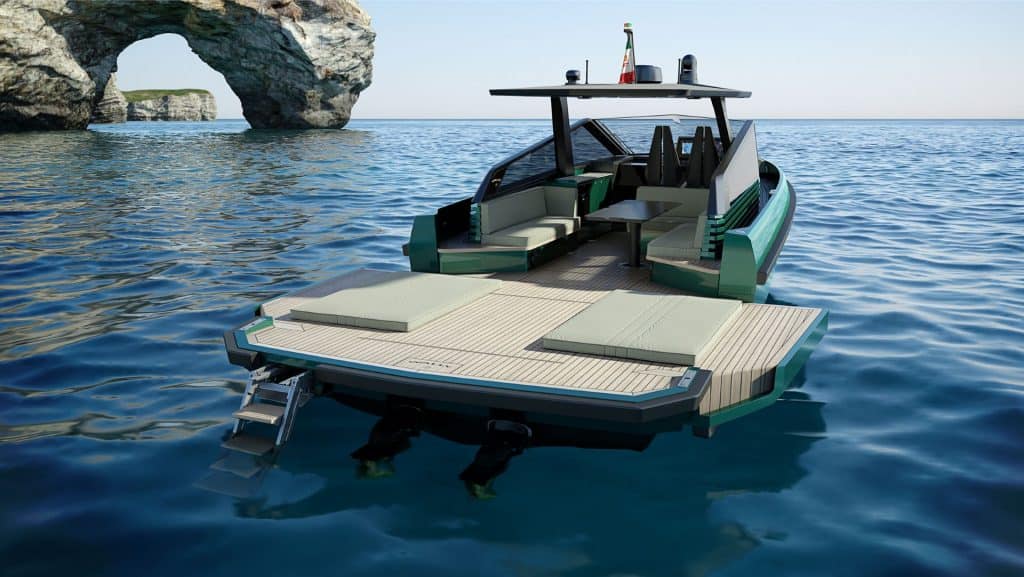 Twin Volvo Penta diesel 380hp stern drive engines with joystick control are an advantage for storage on a lift at a waterside home and give the added benefit of a shallower draft for exploration in remote areas. There is an option to upgrade to twin 440hp engines for predicted top speeds of over 40 knots.
Photos Wally