A2A Yachting Becomes Exclusive UK Dealer for Puccini Yachts
Puccini Yachts is a well established shipyard from China, who thanks to A2A YACHTING's exclusive dealership, have now introduced new luxury motor yacht brand to customers in the Great Britain and Northern Ireland, as well as a number of other countries around the world. With more than 15 years of experience in bareboat charter as well as luxury and mega yacht charters through the SuperSailYachts.com brand, A2A YACHTING is now partnering with the shipyard that makes models from 39ft and up to 110 ft. Combining award-winning French and Italian designers with high tech engineering and low cost manufacturing provided by Chinese shipyards in Xiamen, Puccini Yachts already built a number of very elegant and fashionable yachts, ferries and houseboats for the market in Malaysia, Africa and Dubai.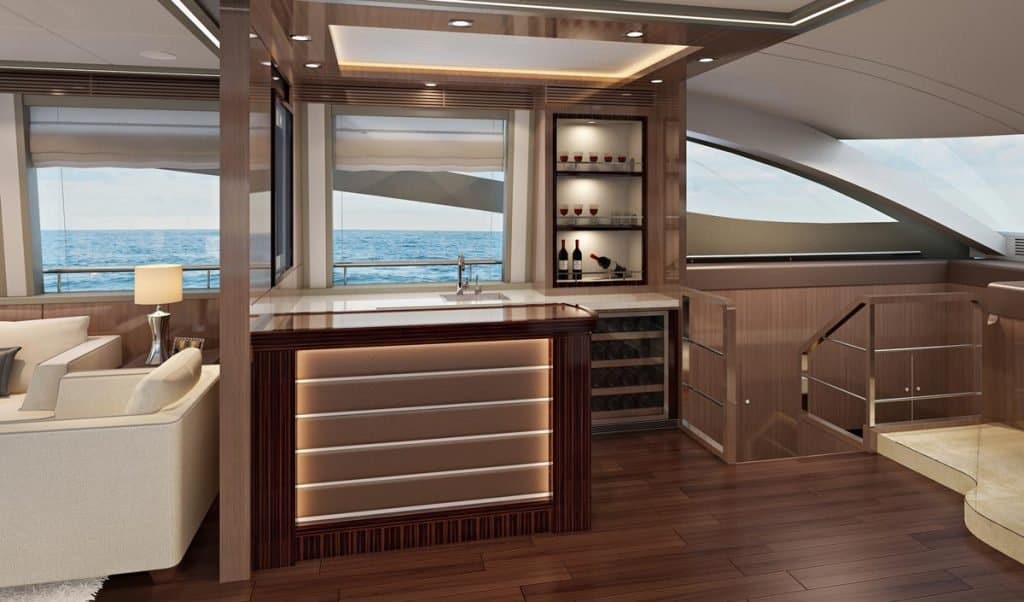 Their most exclusive product is JING 82ft motor yacht, who apart from being modern & stylish is also a high-quality CE classed boat.  She represents unique example of fashionable and trendy lifestyles paired with world renowned art details of Royal Chinese Cloisonné designers. As a world-famous traditional handcraft, the Cloisonné is appreciated worldwide due to the artistic characteristics of the craft, summarized by the four symbols of shape, grain, colour and light. A beautiful cloisonné designed luxury yacht will therefore have a good shape, a decorative pattern, gorgeous blue colour determined by carefully chosen materials and finally it will be finished in gloss and gold plated.  Thus, this collection of art, craft, sculpture, inlay, glass smelting, metallurgy and other professional technologies, all with a distinctive Chinese style and cultural connotation, with a modern European design, will make each of these  yachts a very individual creation.