Electronic and a cutting-edge design for panoramic wheelhouses
TEAM Italia presents i-Bridge® Air Wings, the new integrated nav-com solution which controls and manages all onboard systems by means of 3D technology, multi-touch controls and joggers, as well as a 4k stretch display and integrated wing. Featuring a 100% Italian design and ergonomic studies which were developed in-house, I-Bridge® Air Wings allows users to enjoy easy handling and high standards of safety.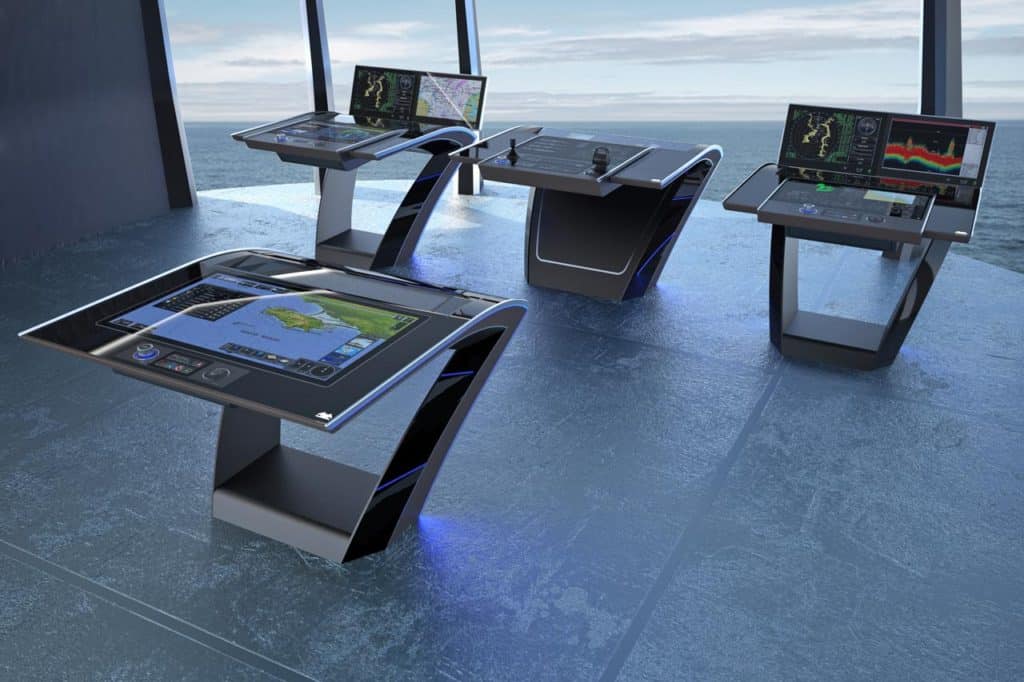 'I-Bridge® Air Wings was designed in order to satisfy these requirements,' declares Daniele Ceccanti, President of TEAM Italia,' and we worked according to the architecture of distributed electronics. This enabled us to free up space by using a lighter design whilst still guaranteeing the very highest levels of safety onboard.'
The layout presented at the Monaco Yacht Show features:
side modules which comprise the navigation systems, conning display, touch display fitted with multi-controls and OLED with touch joggers and trackballs
a central module with a 4K stretch display, 4K touch display, a multi-keyboard with a jogger and trackball, touch display for JP controls and thrust levers
module for I-Chart® table
No tags for this post.