Alaskan wilderness experience
At 6,000 feet in elevation, a five star Sheldon Chalet is as unique as the surroundings are breathtaking
The Sheldon Chalet is perched on a nunatak 6,000 ft above the Don Sheldon Amphitheater, ten miles from the summit of Denali National Park in Alaska. Located on five private acres, the Sheldon Chalet sleeps up to ten guests in five bedrooms featuring unique panoramas of the Alaska Range from every angle.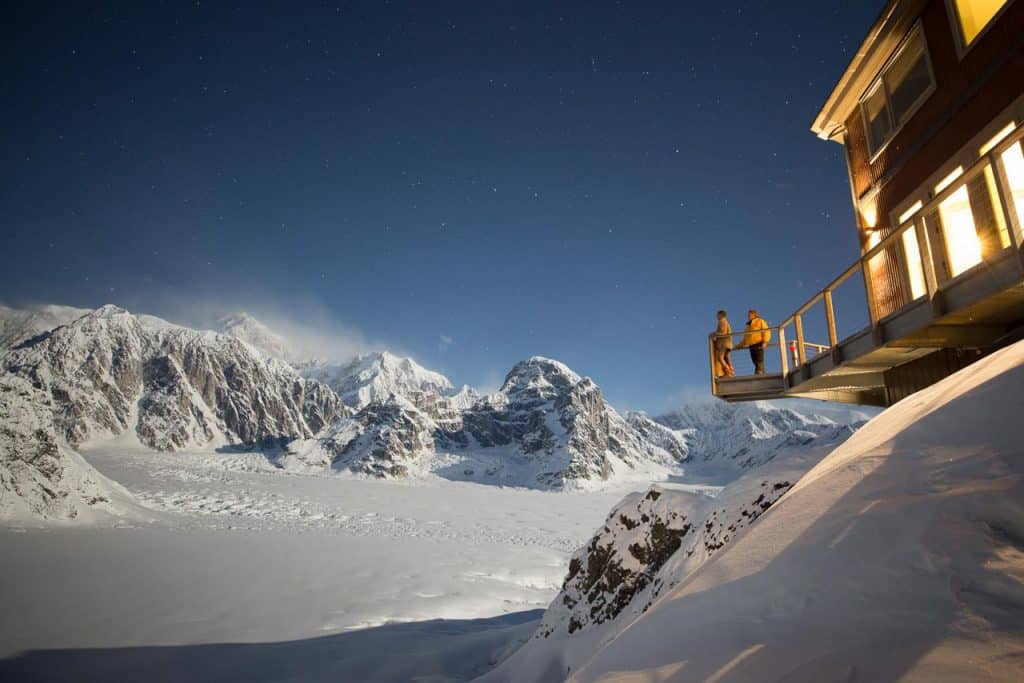 The vision of Alaskan pioneers, Don and Roberta Sheldon, the Sheldon Chalet is a platform for the adventure of a lifetime and offers guests guides, gear, a chef and a concierge to experience this exclusive destination on the flanks of North America's highest mountain.
The longtime dream of Don and Roberta Sheldon, homesteaders who claimed the land in the mid-50s, become a reality when Robert Sheldon, his wife Marne and sister Kate have build the Sheldon Chalet. Anchored deep into the granite, iron and titanium of the Sheldon Nunatak, the Sheldon Chalet is not only a luxury destination – with running water, electricity, generous heat, and world-class food – but it is an engineering marvel.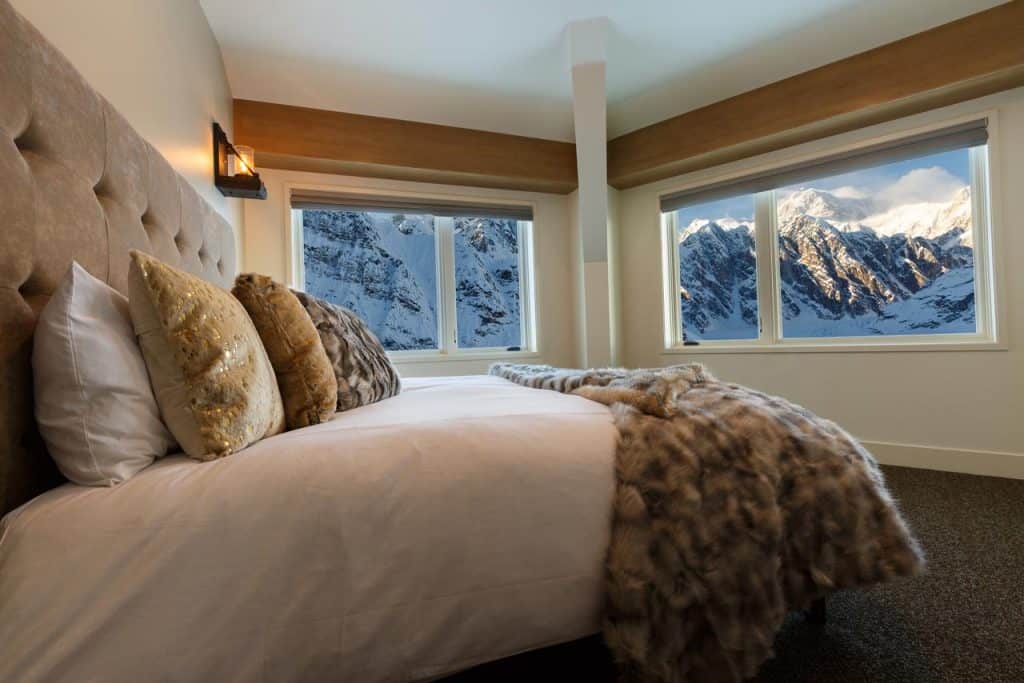 The setting is an extricable part of the Sheldon Chalet. Perched upon a nunatak within 10 miles of Denali's summit, guests become part of the landscape. Not only showcasing spectacular views, but also serves regional dishes crafted from locally-sourced ingredients and paired with the finest wines. Serving delicious Alaskan fare, Sheldon Chalet provides a crown-jewel Alaskan experience with activities including heli-picnics, guided glacier trekking, heli-skiing and aurora borealis viewing.