The exciting superyacht project reunites the build team responsible for Al Waab with Dutch studio Vripack for the design and naval architecture, and GCC-based SF Yachts that will serve as project manager and owner's representative throughout the construction
The owner is an experienced yachtsmen who has owned several vessels of various sizes over the past decade. For his latest project he requested an Ice Class yacht with which to travel around the world with his family.
'Coming hard on the heels of Al Waab, we are thrilled to once again collaborate with the same team on another innovative and inspiring new build,' said Gökhan Çelik, President of Alia Yachts. 'Turkey is fast becoming a hub for building globetrotting superyachts. Add to that Vripack's renowned explorer heritage and SF Yachts' expertise and this promises to be yet another excellent new build project.'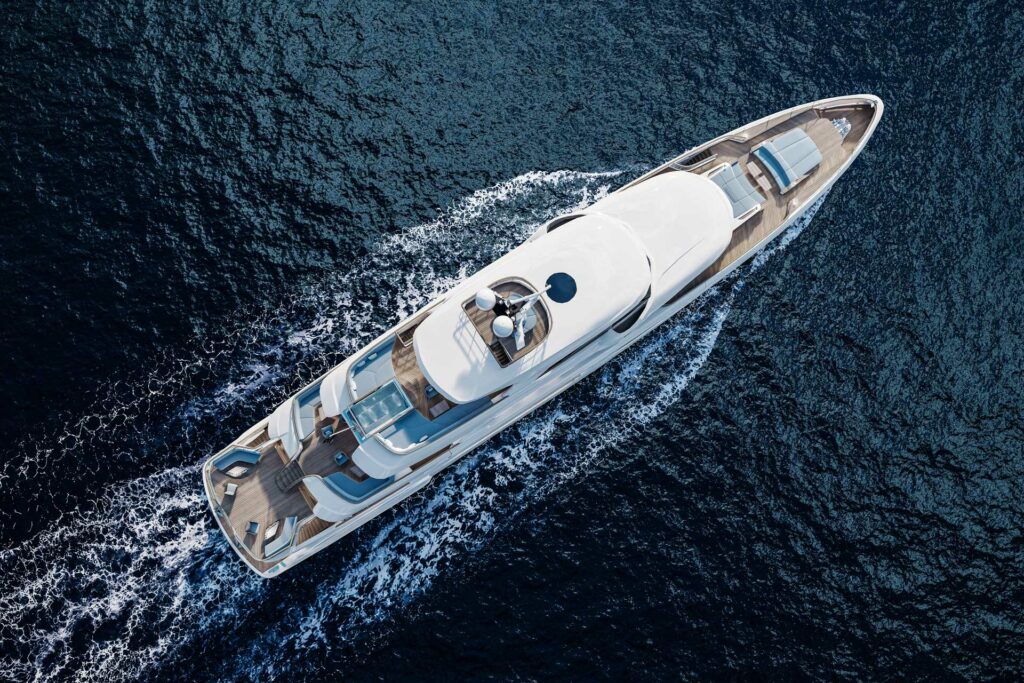 The owner's brief has focused on a high performance, go-anywhere yacht that can accommodate a large family for long periods at a time. With an interior volume of 810 gross tons and generous exterior spaces, the family members will be able to enjoy extended cruises without having to return to shore for provisioning or refuelling. With the addition of an Ice Class hull, the yacht will be able to go anywhere, anytime.
'The owner and his family have already planned so many trips in every part of the world,' said Francesco Pitea, CEO of SF Yachts. 'The new 60 metre will mean they can travel around the globe in comfort, safety and style, and we can't wait to help turn that dream into reality.' In addition, close attention is being paid to the technical and logistical requirements to ensure the yacht is as easy to operate and maintain for the crew as possible.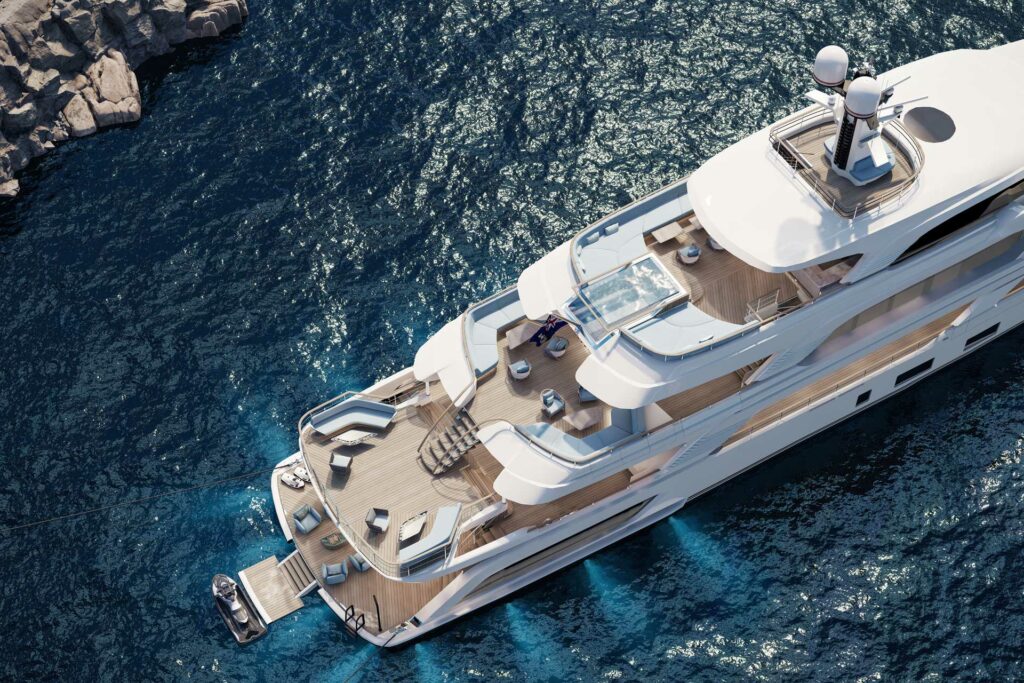 Unusually, for example, the spacious galley and crew salon/dinette is on the main deck forward, where there is also a technical room with access to the side-loading tender garage. A popular social area on board that benefits from the high volume is the sprawling beach club on the lower deck that has a massage room, dive store and steam shower in addition to a gym and chill-out zone. As on Al Waab, semi-transparent side panels create a wind-protected area and further connection to the water.
The lower guest accommodation comprises no fewer than 6 guest suites: 2 cabins with twin single beds and 4 VIPs with double beds. An elevator connects all levels from the lower deck to the sun deck. The master stateroom is on the upper deck forward to enjoy the best views high above the water. This suite includes a very large walk-in wardrobe and a dedicated owner lounge overlooking a private foredeck.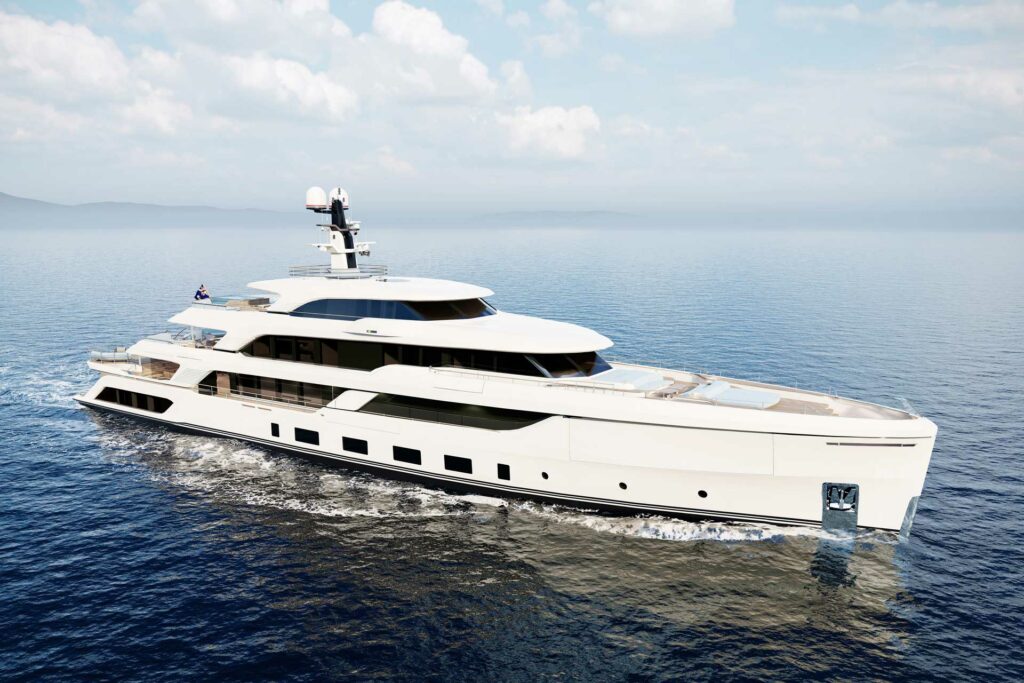 'It's fantastic to have the opportunity to bring an experienced owner's globetrotting vision to life,' said Bart Bouwhuis, co-creative director at Vripack. 'Their dream is to cruise the Seven Seas together with their large family, and while our portfolio comprises a growing number of yachts designed to be residences at sea, this new project truly emphasises the freedom felt from sailing the world while feeling at home.'
Photos Alia Yachts
No tags for this post.