The new flagship will not only be the largest and most luxurious model of the north German motorboat brand, but will also incorporate many design features from the successful Fjord 41XL
Fjord 53XL embodies the pure Fjord DNA that has made this brand so successful: an exceptionally comfortable cockpit with a fully-equipped deck galley and a sun deck beneath which a tender can be stowed. The helm is more futuristic than ever and a crew cabin accessible from the cockpit can be arranged if desired.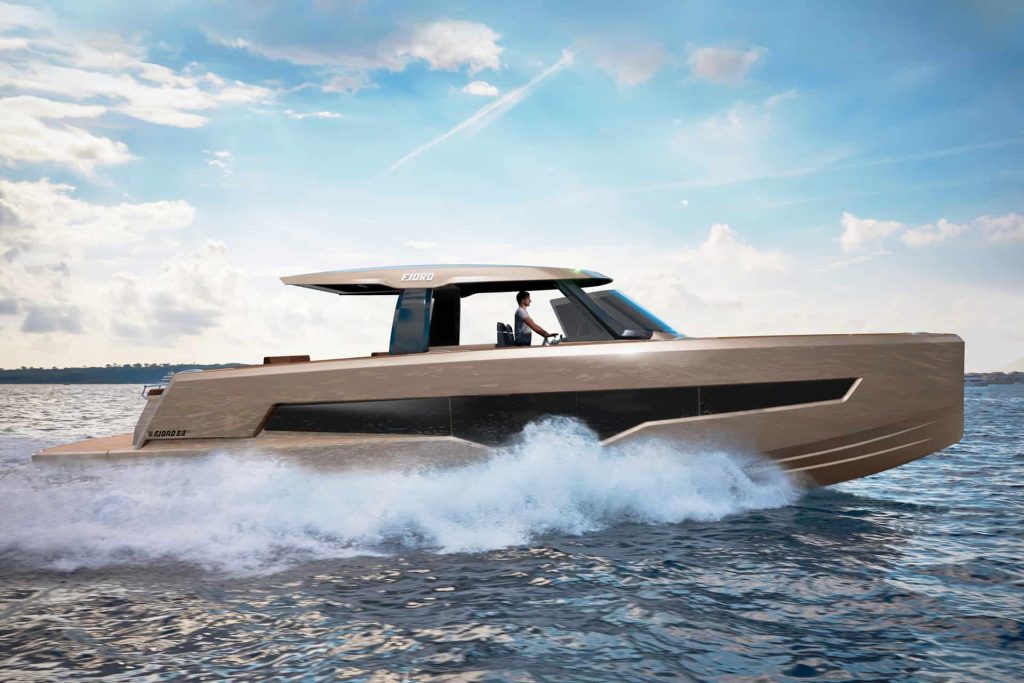 The characteristically large hull windows not only guarantee maximum natural light below deck, but also contribute to a distinctive appearance on the water. The largest deck area ever designed by Fjord allows for a unique cockpit layout. Two large galley units on either side leave room for a large seating area and two tables for up to nine people. Alternatively, choose a U-shaped seat and a very large, electrically lowering table.
A vast sun pad is positioned on the aft deck, where four people can lie in comfort. Beneath the sunbathing area is an immense storage space, which can be configured as a tender garage. The entire cockpit is shaded by a mighty T-top, whose robust roof pillars are integrated into the bulwarks, guaranteeing not only maximum stability but also the best possible freedom of movement on deck.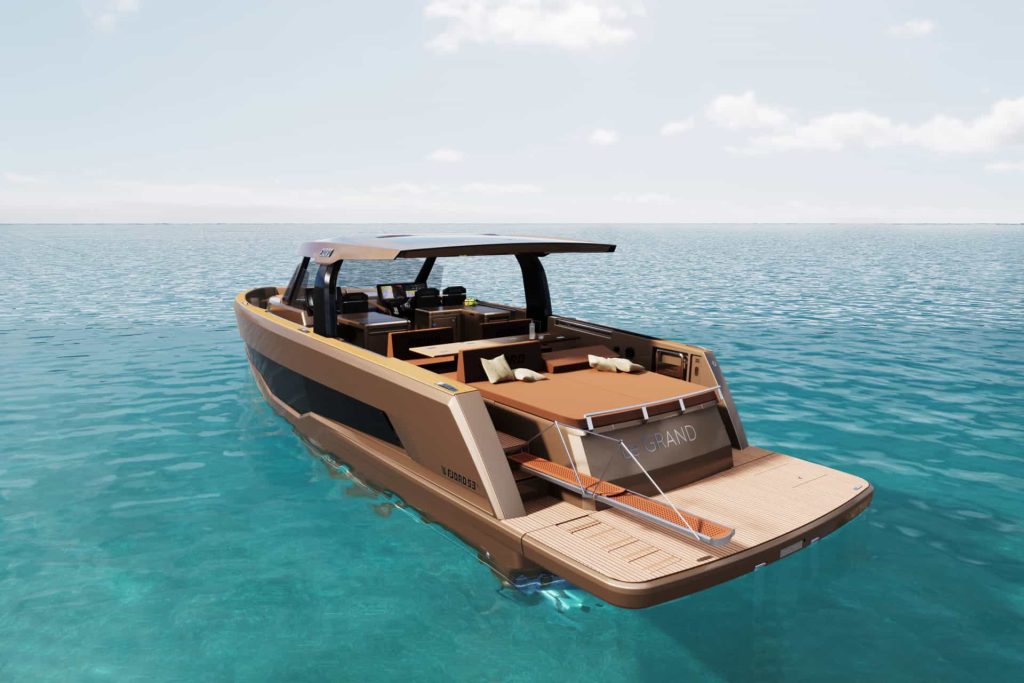 Fjord's typical walk-around deck leads forward to a second large sun lounger. Designers created a new cabin for the Fjord 53XL, which is used as a stowage compartment accessible from the cockpit in the standard version.
But it can also be fully fitted out as a dedicated crew cabin, to allow absolute privacy for the owner and their guests. The cabin has standing headroom in the entrance area and is equipped with a wardrobe, toilet, washbasin and a window. Optional TV and an additional C-zone monitor are available. With their large hull windows, the master cabin, owner's bathroom and guest cabin offer bright, opulent volumes.
Photos Fjord