Arcadia Yachts reinvents itself
Seven years after its appearance on the market, Arcadia Yachts – the brand that revolutionized the international nautical market in 2010 with singular designs that create a single space by erasing the border between interiors and exteriors – announced their new direction in a presentation in Milan at the Montenapoleone Yacht Club 2017. The Neapolitan area based Arcadia Yachts – reference point for those who are looking for seaworthy yachts with a strong personality that offer an experience of total immersion into the surrounding environment – looks to the future with an evolution in styling that respects the yard's principles and creates a new vision to enlarge and renew their present range of yachts and reinforce the firm's management. Arcadia 2.0 is Yachting Reinassance – the yacht is once again a function of the owner's needs, in close contact with the surrounding environment and fully respecting the nature.
For this new styling race, Arcadia Yachts has entrusted interior and exterior design to the Milan based Hot Lab studio, famous for their youthful, innovative and refined approach that reconciles elegance and contemporary styling, exalting in all their yachts that timeless beauty that made the studio renowned worldwide. Ugo Pellegrino, Arcadia Yachtssole administrator, comments on the new direction: 'After thinking very hard about our choices and working together on several pilot projects, we  decided that the best partner to evolve into Arcadia 2.0 would be the design studio Hot Lab. I am sure that our collaboration will be an immediate success, both with our first projects and with the relations that we are developing with old and new Arcadia clients.'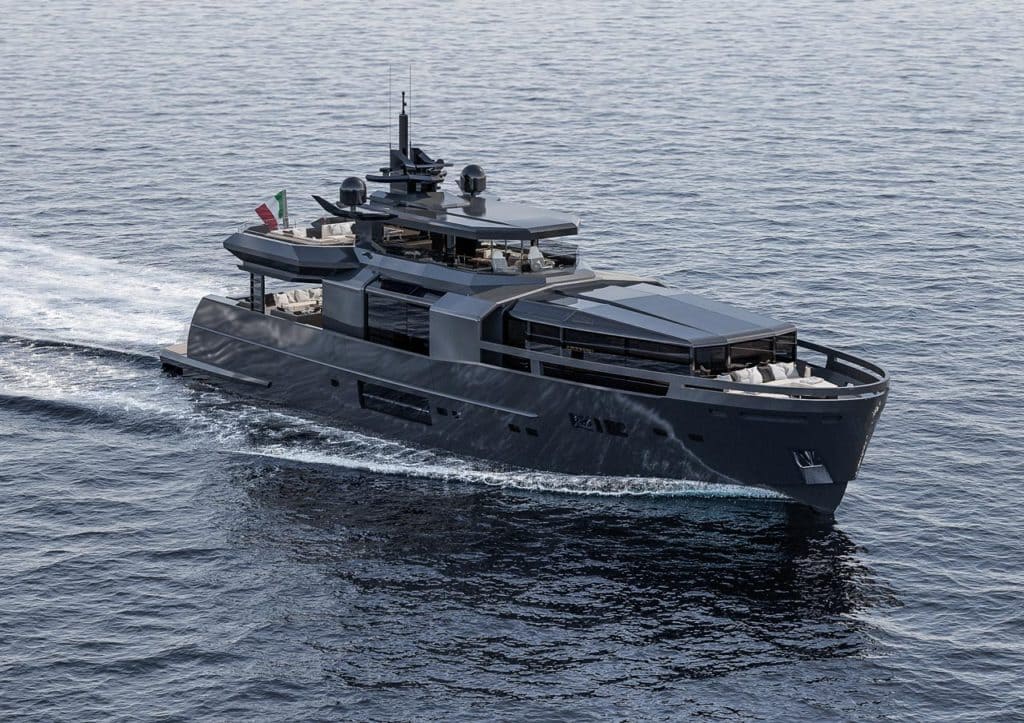 The first project by Hot Lab will be the A100+ that, as the name suggests, will be an evolution of the fortunate 30 meter yacht presented at last year's Cannes Yachting Festival. The full-height windows – providing natural illumination even from above – the spacious external areas, the latest generation of solar panels and a generalized eco-green approach for the whole gamma will be maintained, while increasing living area for guests. This translates into a larger upper deck and optimization of the foredeck area, while improving access and movement with a more efficient positioning of the stairwells. High priority has also been given to conviviality and leisure while on-board. The aft deck can comfortably seat up to ten guests for formal dining, with space for a further twelve guests in the lounge area, transformable into an ulterior dining area. The owner therefore is able to seat more than twenty guests for dining.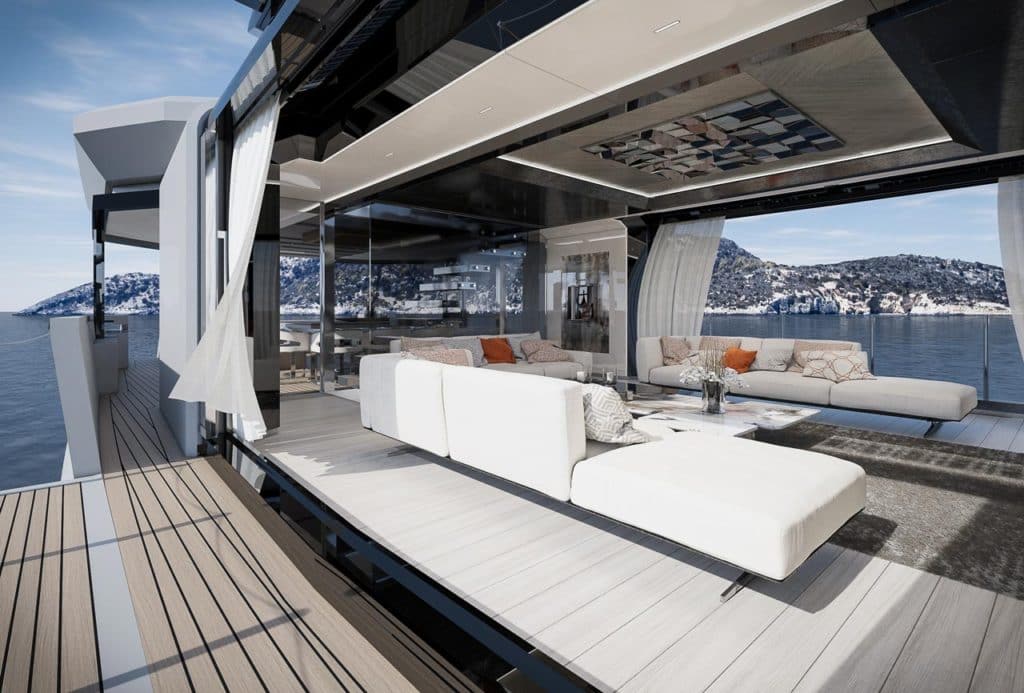 The same principle was followed for the design of the entire upper deck by the skillful combination of interior and exterior spaces to create a splendid leisure area, with a beautiful view of all the surroundings, yet with complete privacy. The redesign of the yacht's layout, especially the exteriors, has allowed a new communication and movement mode between decks that favors a single inside-outside experience. Hot Lab has proposed five different interior layout options to satisfy any owner's need, which also simplify design choices (thus reducing development times) by proposing a contemporary minimalist décor that perfectly matches exterior styling, and continuously playing with the inside-outside exchange. Interior design is simple and linear, yet rich in detailing and finishings. It attracts attention, letting new visitors discover new aspects with every glance. A perfect mix of contemporary design and neo-ornamentalism that unifies typical products of high Italian design with exotic rarely used materials like Carbalho wood and resin paneling.
Further details on the A100+ were unveiled during the presentation, but for the new ideas that are currently under development we will have to wait for the next Cannes boat show!