Founded in 2008, Blu Yachts is supporting the (highly international) clientele that has decided to hold its own boat in the upper and middle Adriatic. Their main office is in Lignano Sabbiadoro with a branch also in Porto Rose. Both locations are equipped with service facilities.
Thanks to their experience, at Blu Yachts believe that even in Croatia and Slovenia the semi-displaced boats and the large spaces that Arcadia has undoubtedly become a forerunner will increasingly become a product of interest. In particular the new Sherpa XL which will be on display in Düsseldorf, which will soon reap the benefits of the very strong interest received during the autumn salons.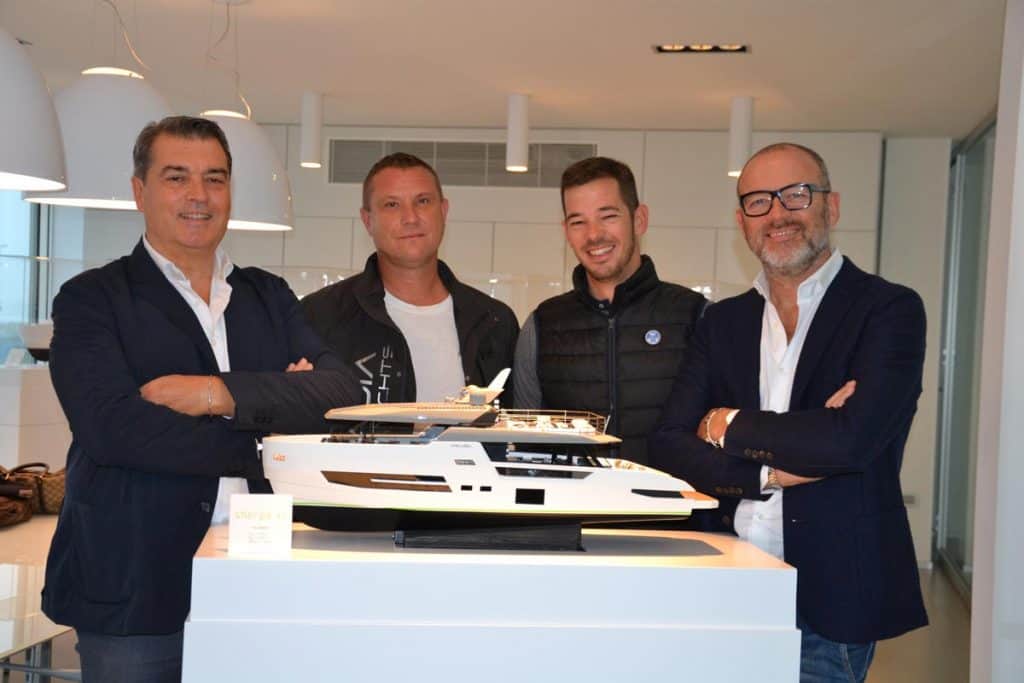 Their managerial ability and the desire to build something solid and lasting with the Shipyard has led them to decide to use the name 'Arcadia Yachts Adriatic' as a trade mark to immediately strengthen the strong bond they are building between them for customers.
Photos Blu Yachts