The new 77m luxury yacht Atlantico concept from Marco Ferrari is a yacht with modern design and extensive outside areas. The yacht accomodates 14 guests across six custom-built cabins on the main deck with great outside view. On this deck it is located a cinema or media room according to the owner's requirement.
The main salon is divided in a great lounge area and a dining area with direct view of the sea. Looking aft on the cockpit a wide sun bed and sofas create the perfect space for entertainment and lounging.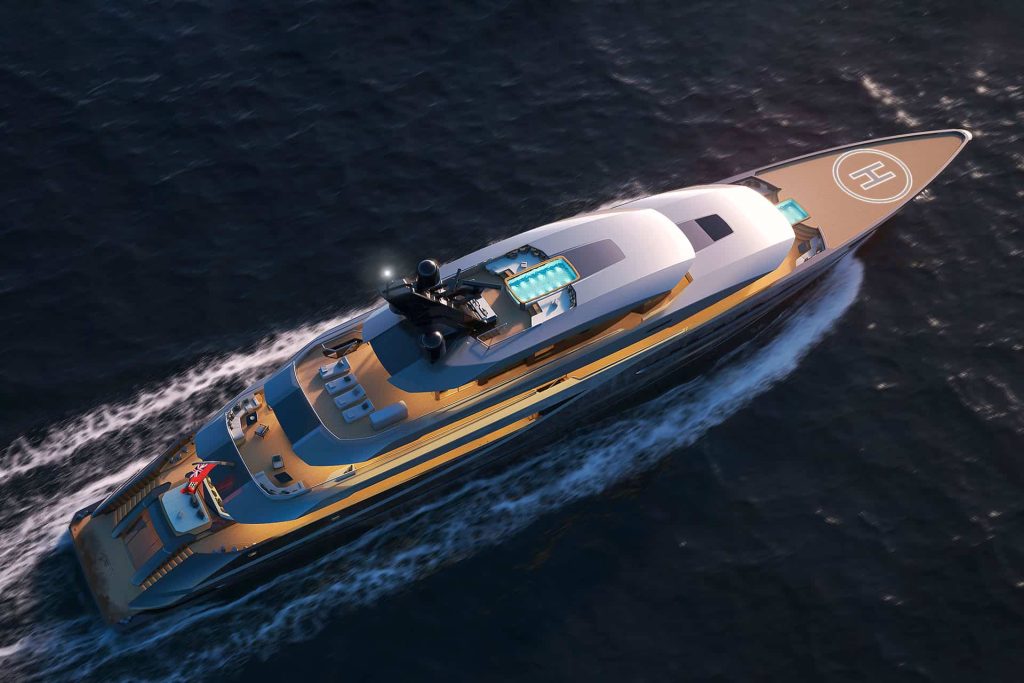 The owner has a private apartment on his dedicated owners' deck, which includes a master suite, a private studio, an art gallery, an owner's dressing, and a double en suite, with showers and bathtub. Outside he benefits of a private lounge and a jacuzzi, with amazing view on the sea linked directly to the helipad.
This space can be used as outside cinema and lounge area when not in use. Looking aft it can be found the second salon. The owner's deck has an incredible amount of exterior space: astern an exterior dining table allows the guests to enjoy the sea together with a lounge area. All interior decks are linked by a glass elevator.
The beach club has a 7 m interior pool with a lounge area and a bar. Located in the aft part of the lower deck, connected to the wide stern platform with glass doors, this is a comfortable space for the guests with easy access to the water, thanks also to the folding terraces. Forward, the tender garage is located amidships and hosts two 10 metres limo and open tender, plus jet skis and diving equipment. A secondary tender garage can be found forward on the main deck hosting a 6 m rescue tender.
The lower deck hosts the crew area forward with galley, crew mess, crew lounge, crew gym, two single cabins, six double cabins, and a hospital cabin, this area is connected directly with the engine room.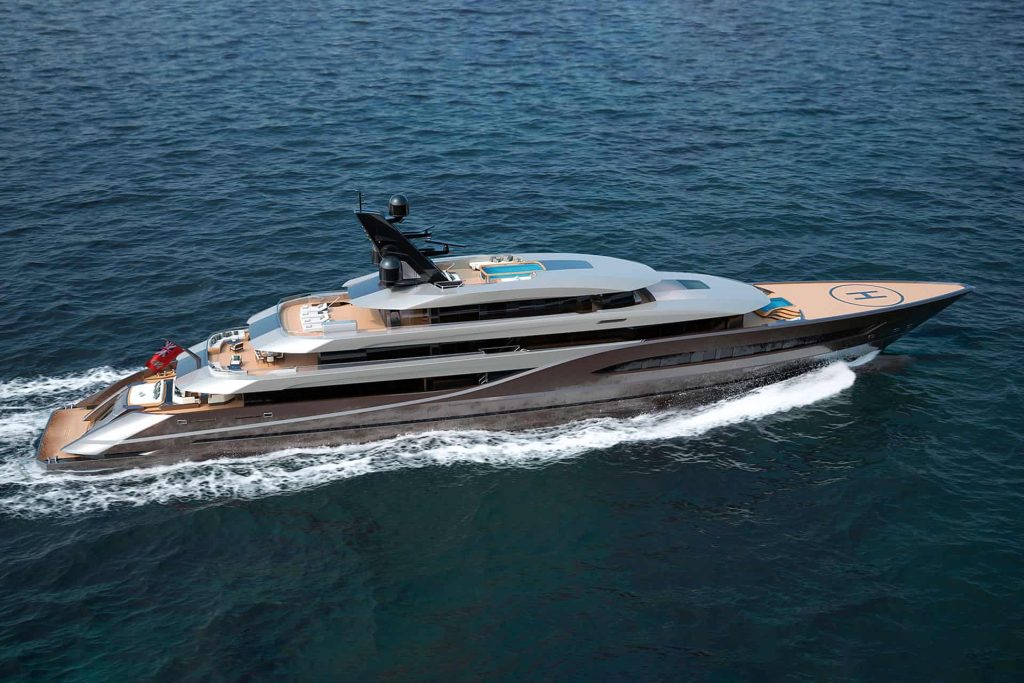 The under lower deck hosts additional technical areas for the crew. The bridge deck has an enclosed-glass gym and, astern a great outside space can be used to relax with sunbeds or as an outside gym with great seaview. Forward the wheelhouse and captain cabin. The sundeck is a great entertainment space, open with wide sunbeds and sofa with a 5×2,5 m infinity pool.
The Atlantico 77m  has an aluminium hull and superstructure reducing the weight, thanks to this and to the low profile and small draught, could reach 24 knots, with diesel-electric propulsion.
Photos Marco Ferrari
No tags for this post.