Axopar x Jobe Revolve: A true driver's boat
The iconic Jobe Sports from The Netherlands and Axopar Boats from Finland announced their first partnership to produce a boat range specifically tailored to its matching water sports products.
The Axopar x JOBE Revolve and its flagship model, the Revolve XXII, are based upon the Axopar 22 Spyder, representing the results of a long-term, in-depth design and manufacturing collaboration between the Axopar and Jobe families – a partnership guaranteed to extract the maximum amount of fun and pleasure from being on the water.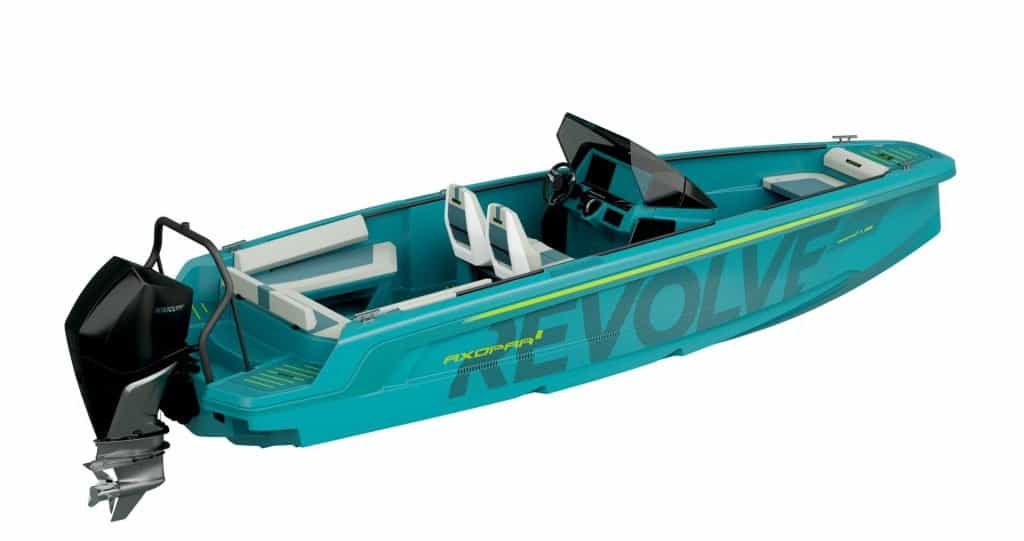 The Revolve is a true driver's boat, exciting and fun to drive, and one of the best 22 footers in terms of handling and performance, seaworthiness, safety and comfort onboard on the market today. The boat is combined with myriad functionalities, options and alternative layouts all intended to suit a wide range of customers and their specific needs.  To signify a true Jobe water sports product is to create a striking appearance that is instantly recognizable.
Each boat comes uniquely with the Jobe Experience Package as standard, that include a variety of Jobe water sports gear, such as a complete Aero Yarra SUP kit, the Axopar x Jobe hammock, the Peak towable (including a 12V air pump), a tow rope and two Jobe life vests. An optional additional package with Jobe gear called the 'Exploration Package' is also offered to further an owner´s water sports experience. An electric-powered SUP and Sea-Scooter is the result of Jobe's never-ending quest for the best possible onwater experience and represents a new generation of innovations – products perfectly suited to the Revolve.
Photos Axopar