Azimut Grande 36M: The first ever upper deck semi-walkaround
Azimut once again reinvents yacht layout design with solutions that open up new onboard spaces and horizons. Azimut Grande 36M introduces the first ever upper deck semi-walkaround, which extends over a single level almost to the tip of the bow.
The new superyacht perfectly embodies the DNA of Azimut's Grande series, with innovative design choices creating barrier-free spaces in which the human dimension merges with the sea and the sky to offer a unique sense of freedom.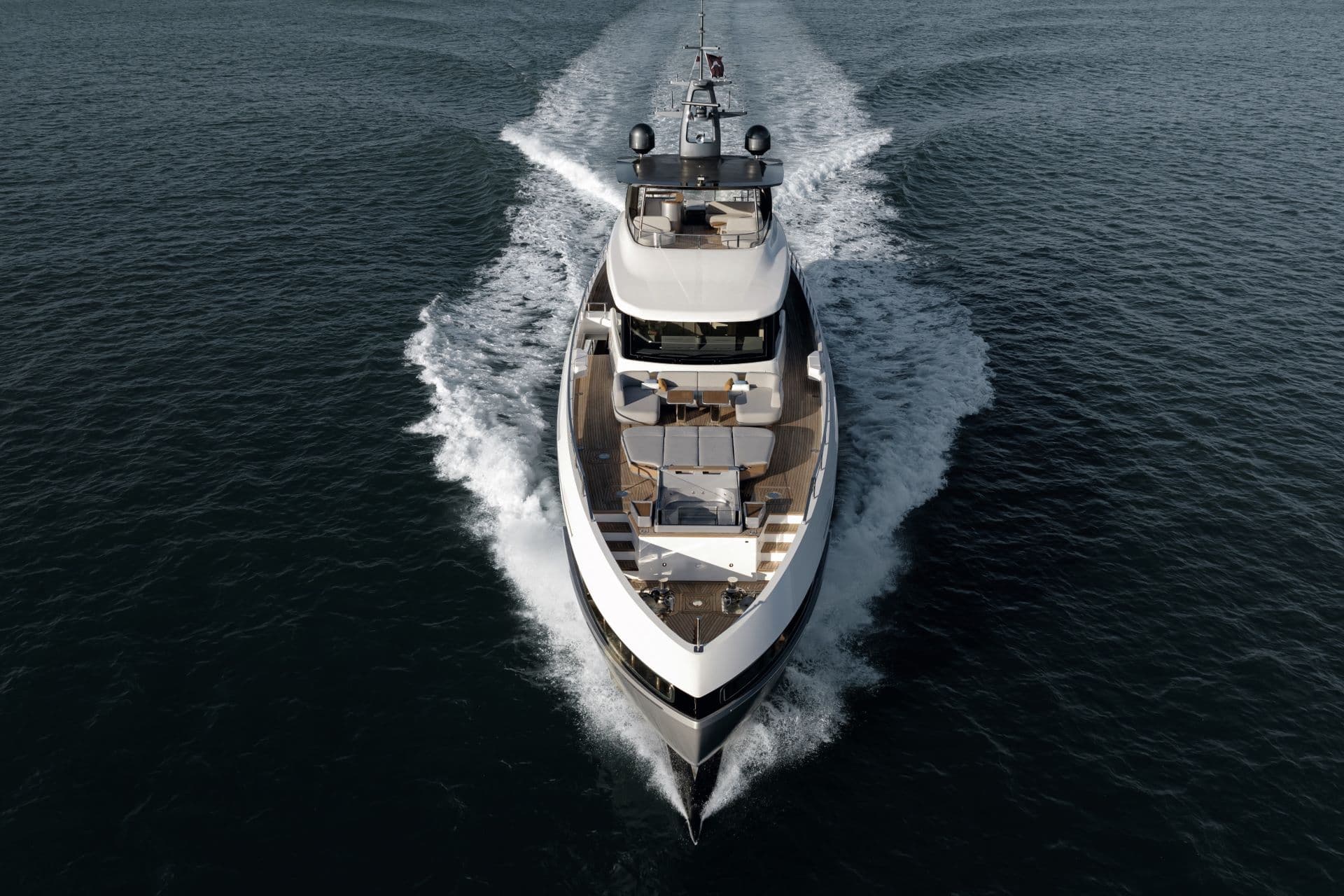 With the Grande 36M, Azimut introduces an exciting new concept in the form of an upper deck semi-walkaround which runs on a single level from the stern almost to the very tip of the bow. Offering an unprecedented freedom of movement, this is a never-before-seen feature that once again demonstrates Azimut's trailblazing credentials.
Azimut Grande 36M conjures up space that previously never existed, transforming the layout to deliver a wonderfully spacious single environment that can be enjoyed from morning to midnight. For the first time, the upper deck becomes a physical place that takes in the entire length of the yacht.
The sky lounge sits at the centre, with oversize slide-away glass doors opening up to allow the interior to seamlessly merge into the exterior with its tantalising all- glass hot tub and fully-equipped sundeck. The avantgarde design philosophy centres around offering layout solutions tailored to the individual owner's lifestyle.
The spaciousness of the various areas means that the salon and sky lounge can be fitted out in a variety of ways, from traditional to more innovative, including an informal indoor-outdoor dining zone. These new onboard spaces introduced by the Grande 36M epitomise Azimut's pioneering spirit and commitment to meeting the needs of contemporary owners who desire a yacht that expresses their unique personality.
Photos & video Azimut Yachts