Azimut Yacht Virtual Lounge and the e-Boat Show provide an opportunity for yacht owners and boating enthusiasts to attend a digital event that replicates many of the key features of a conventional boat show
For the first time since Duesseldorf, we have visited a yacht show – albeit, a virtual one. Azimut Virtual Lounge is an online yacht show built on a digital platform, only a few clocks of the mouse away. Kudos to the Italian yacht builder for this ingenious idea: the lounge is easy to navigate, interesting and attractive.
On our digital stroll, two models have piqued our interest. One of them is the new Azimut S8, which premiered in Miami earlier this year, now available for a virtual tour online. The latest version of the Azimut tri-deck yacht, designed by the talented Alberto Mancini (exterior) and Achille Salvagni (interior) is undoubtedly an interesting yacht that will surely attract more attention than just ours.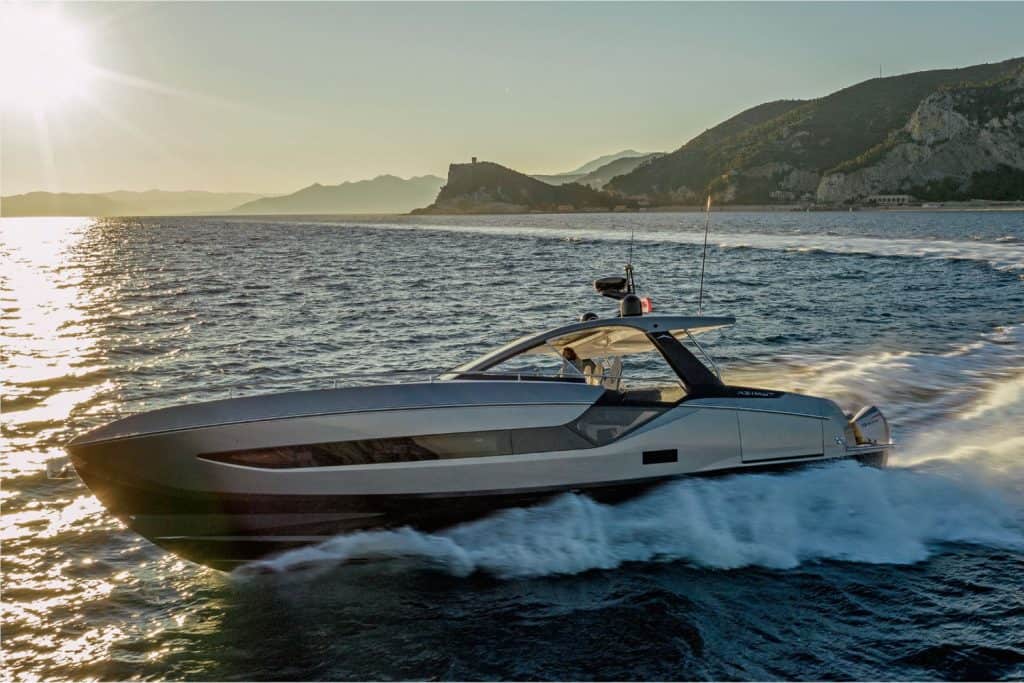 For those who prefer outboard engines, Azimut has uploaded a tour of their new Verve 47, built for the American market and already a huge hit across the pond. While the latest in the Magellano series, Magellano 25, is still no more than a render, Azimut have offered a possibility of fully online consultation with their sales team and project managers, as well as a one-on-one consultation, available from May 30. The site offers all the usual information about all the models in all ranges, as well as 360 virtual tours and three walk-through videos – almost as good as the real thing. Even though we miss the salt spritz on our faces, Azimut Virtual Lounge is still a fantastic project and for now the closest we can all come to the real thing.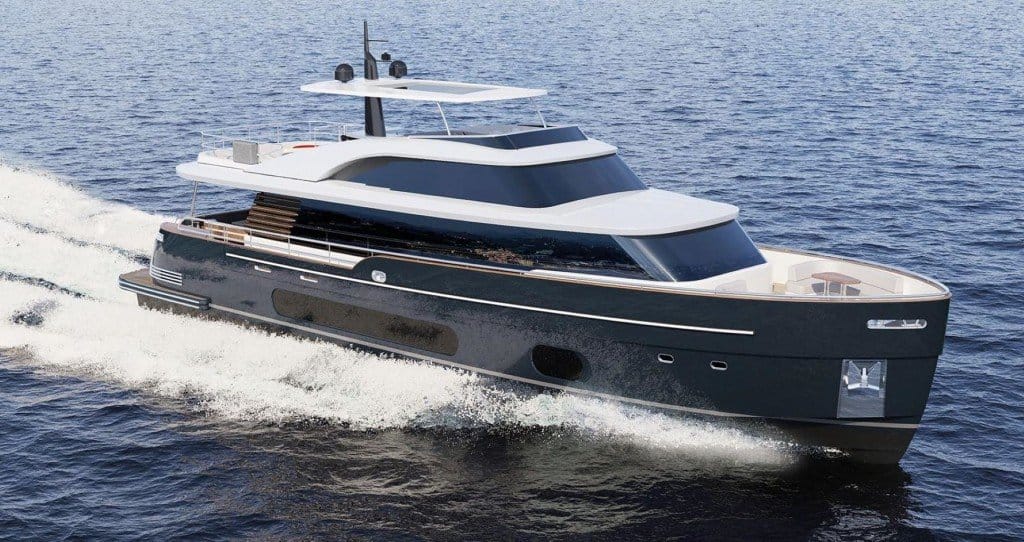 At a time when social distancing and enforced seclusion have served to make people miss and appreciate their passions more than ever, the Azimut Virtual Lounge offers a welcome hub for all lovers of the yachting world. It will enable users to experience the Azimut Yachts world through instant access to a wealth of aspirational and informative material such as virtual tours, extensive technical information and both informative and inspiring videos by means of a simple click.
Other features include in-depth articles, live events, behind-the scenes videos and insights into topics ranging from designers to cutting-edge technological solutions.
Whilst both the Azimut Virtual Lounge and the e-Boat Show series spring from re-examining traditional practices and the need to adapt to a situation where meeting in person and travelling to events is suddenly not possible, both initiatives reflect Azimut Yacht's ongoing commitment to sustainability. By creating these digital focal points for the global yachting community, the company not only strengthens its bond with clients and sea lovers around the world, but also takes another step forward in its drive to create a greener, safer environment for future generations.
Click here to visit the Azimut Virtual Lounge
Photos & video Azimut Yachts