The continued interest in the Baltic 67 PC has resulted in a new commission for a yacht which features a distinctive hardtop bimini and remote control for single-handed sailing
Baltic Yachts announced the sale of the third Baltic 67 PC, confirming continued interest in a versatile yacht designed for fast, efficient, long distance sailing. The latest order for this stylish performance cruiser is another illustration of how varied a specification is possible in a yacht based on the same hull mould using Baltic's expertise.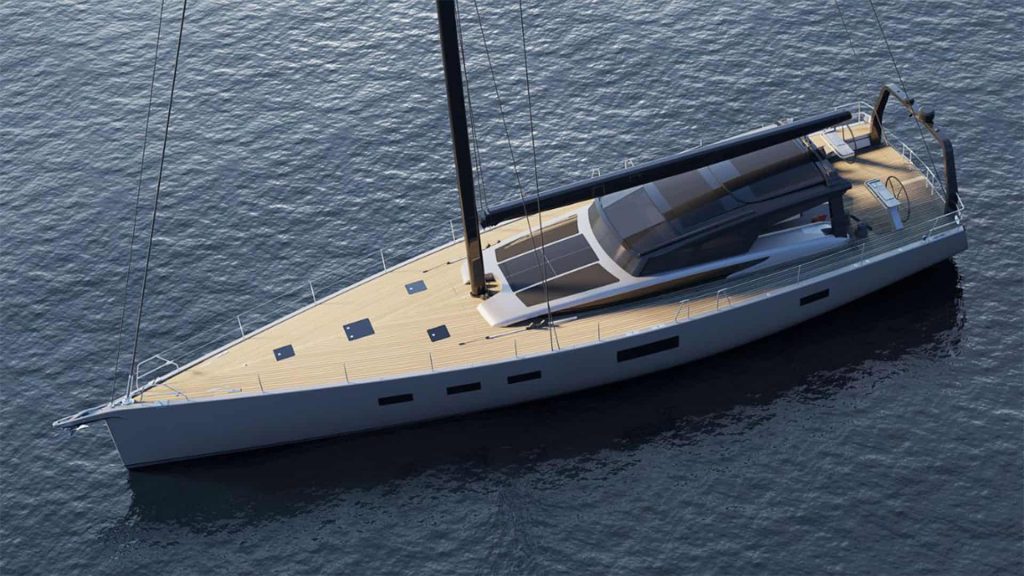 Baltic 67 PC was conceived as a robust, fast, easy to handle long distance cruising yacht able to perform well in light to medium airs downwind sailing conditions and maintain high daily mileage averages without recourse to the engine.
Included in the brief is a requirement to keep the cockpit area well protected and to this end a hard-top bimini has been specified. The distinctive, advanced composite structure extends aft to a load-bearing arch upon which the push-button electro-hydraulic mainsheet car is mounted, keeping the mainsheet safely out of the cockpit.
The hardtop features a large sliding, tinted skylight and provides a mount for solar panels adding to an array on the coachroof. A stylish soft awning can be fitted to the aft end of the hardtop, extending to the twin fixed backstays to provide further protection for the twin helm stations. With its extensive protection, the cockpit almost doubles as a deck saloon, well equipped as it is with comfortable seating and a large dining table.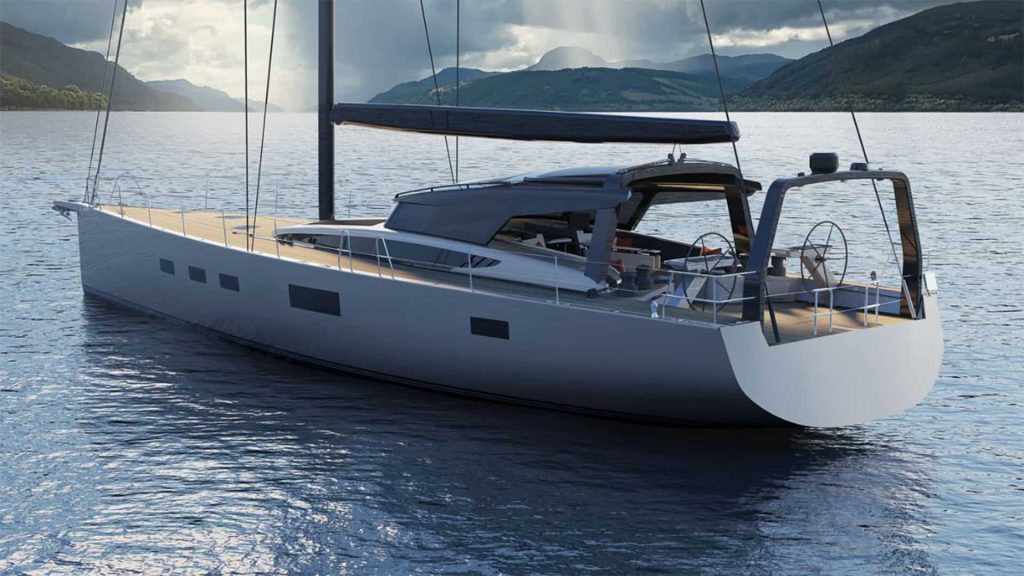 With a considerable electrical demand to drive the yacht's press-button operations a comprehensive battery charging system has been specified. Although the main propulsion unit for the yacht is a conventional diesel engine, it is linked via a clutch to a large 40kW alternator which not only charges a bank of 10 lithium-ion batteries, but can also be used to drive the propeller as an alternative to the main engine. Battery charging is also available via hydrogeneration using the free-wheeling propeller when sailing.
The extensive array of solar panels will provide sufficient power to run the yacht's fridge and freezer units and an additional generator will be installed to charge the 48-volt electrical system, an advantage of which is considerable weight saving through the use of smaller guage cabling.
Another notable feature of this project has been the use of virtual reality for development meetings. The owner has been involved in the ergonomics of deck layout and interior design by using virtual reality headsets enabling him to 'walk' through the yacht with the Baltic Yachts' team to discuss design and detail.
Photos Baltic Yachts