Mr Loui stands out for the remarkable comfort of spaces on board that are flooded with light
Benetti proudly presented the second Mediterraneo 116 unit in its world debut at the Miami Yacht Show in February. The exteriors of this 35,5 meter fiberglass and carbon fiber yacht in the Class Product Line features big glazed surfaces and sleek, sinuous lines, while the interiors stand out for their brightness and superior level of comfort. One of the strong points of the design is the focus on convivial spaces, according to the owner's wishes to 'create a comfortable space for the family, with large conversation areas.' Giorgio M. Cassetta designed the exteriors: the standout features are the sun deck, which covers an area of over 80 square meters and has a continuous walkable surface almost 16 meters long, two big dining spaces, and large sunbathing areas furnished with sofas, deck chairs and armchairs.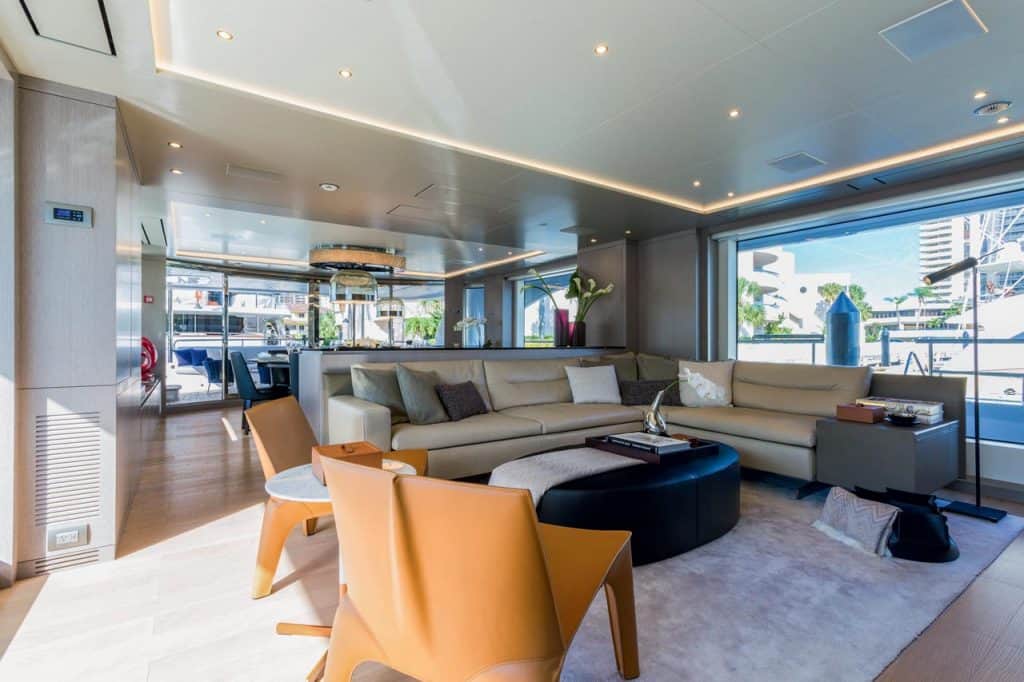 The bow cockpit has an outdoor sofa integrated into the bridge structure to create a private terrace. The interiors are the result of collaboration between architect Ezequiel Farca and the shipyard's Interior Style Department. Farca, whose work is characterised by a multidisciplinary approach, had to rethink the model's basic layout to include the lift requested by the owner, who again played an active role in the design process and personally selected some of the details, including the two chandeliers (one by Swarovski), the big barbecue on the sun deck and the large kitchen table for family breakfasts, all of which contribute to the creation of a convivial atmosphere and a sense of sharing.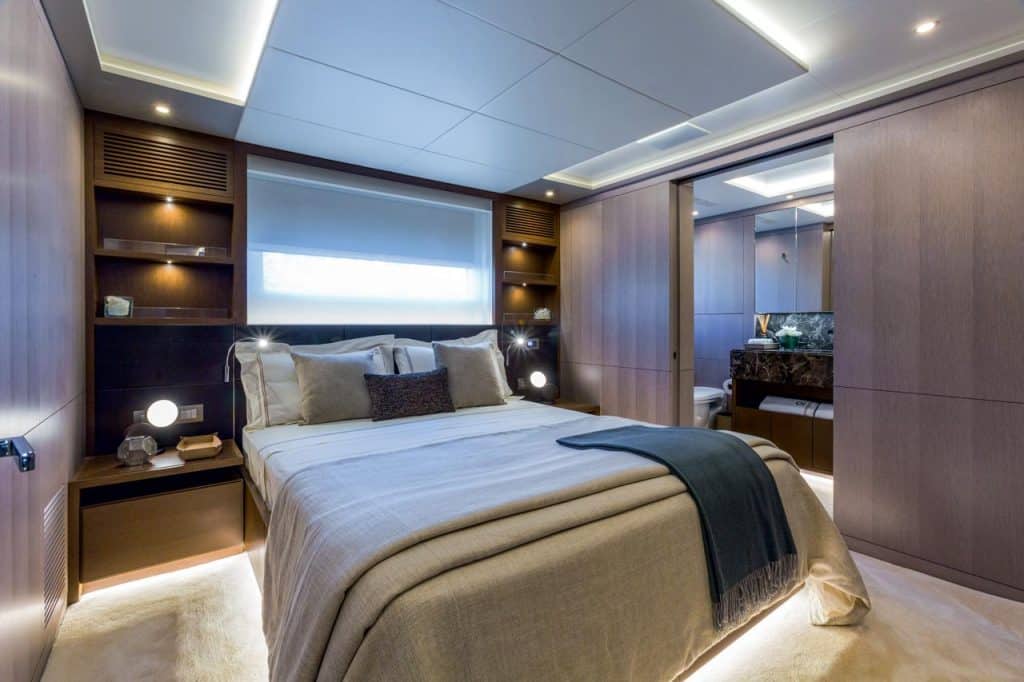 Talking about his choice of materials and wood varieties, Farca explains: 'We like mixing and finding the right balance between warm materials and others with colder characteristics, like wood, marble and glass. We try to maintain our own style, adding new concepts and fresh ideas to every project. Each customer has their own ideas about how to spend time at sea.' The main deck has a roomy lounge with separate areas for dining and relaxation, with three-meter-long glazed surfaces that flood the space with light and create a sense of continuity with the world outside. The bow area on this deck is fully dedicated to the full-beam owner's suite with panoramic windows.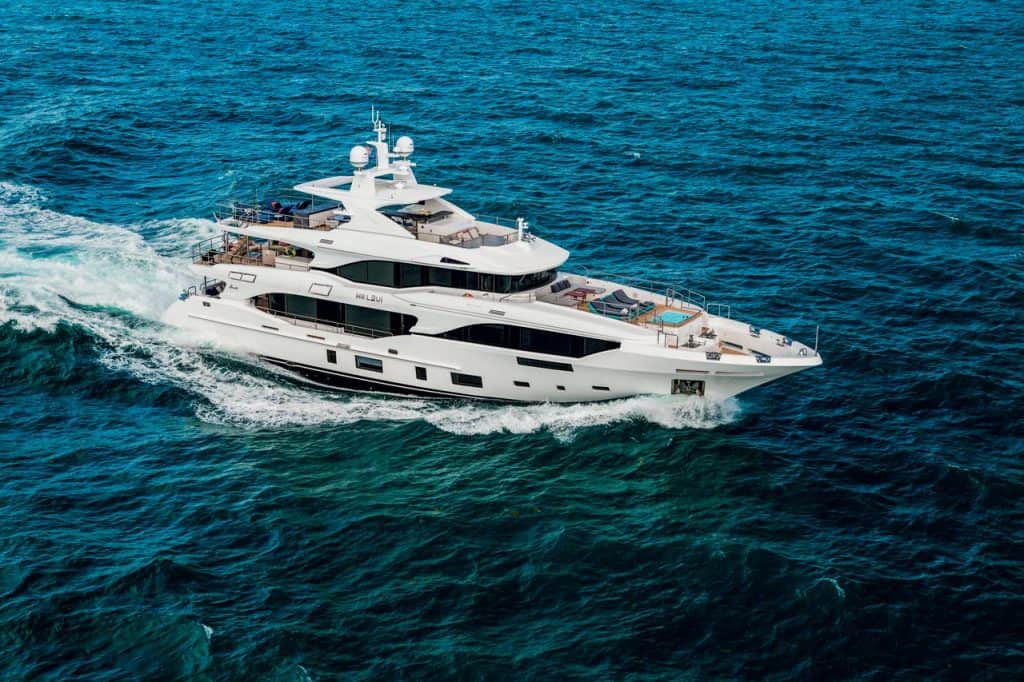 The four guest cabins, all doubles, are on the lower deck: the two VIP cabins with double beds face each other aft, while the other two guest cabins have sliding twin beds, plus pullman beds to accommodate two more people on board. The crew quarters consist of three double cabins, while the captain's cabin is located on the upper deck, next to the helm station. At the request of the owner, the spacious and functional cockpit is fitted with a large chart table. The yacht is powered by two CAT ACER C32 Rating D engines that drive the yacht to a top speed of 15 knots and a cruising speed of about 14 knots. The yacht's range at 10 knots is about 3.000 nautical miles.
Photos by Benetti