Dare To Be Different
Benetti, in an exclusive partnership with designer Fernando Romero, one of the world's most influential architects and famed for his high-profile civil projects, premieres the innovative Se77antasette concept yacht at the 2017 Monaco Yacht Show. Precisely 77 meters long, breaks away from the traditional concept of yachts that subscribe to a rigid horizontal order, featuring a revolutionary design in which flowing lines are combined with complex structures that draw their inspiration from the marine habitat, creating harmonious connections between all decks, design features, and surrounding environment.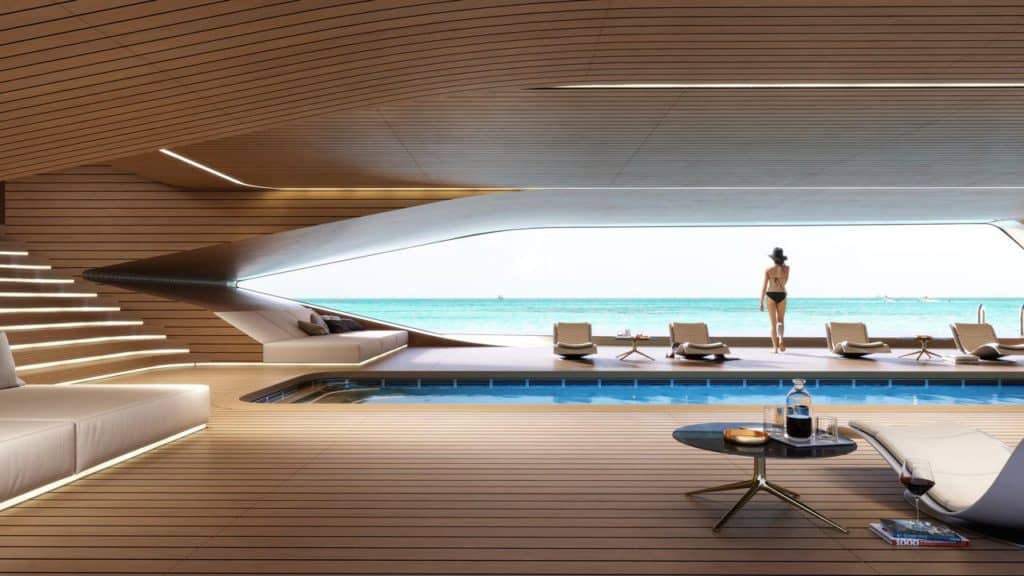 Visually, this dynamic union between decks creates a single body that seems carved into the structure of the boat, offering original spatial proportions that enhance the close relationship between nature and the sea. The stern entry deck, with three complete openings, is transformed into a huge terrace that overlooks the surrounding sea, becoming an exclusive spa area dedicated entirely to rest and relaxation.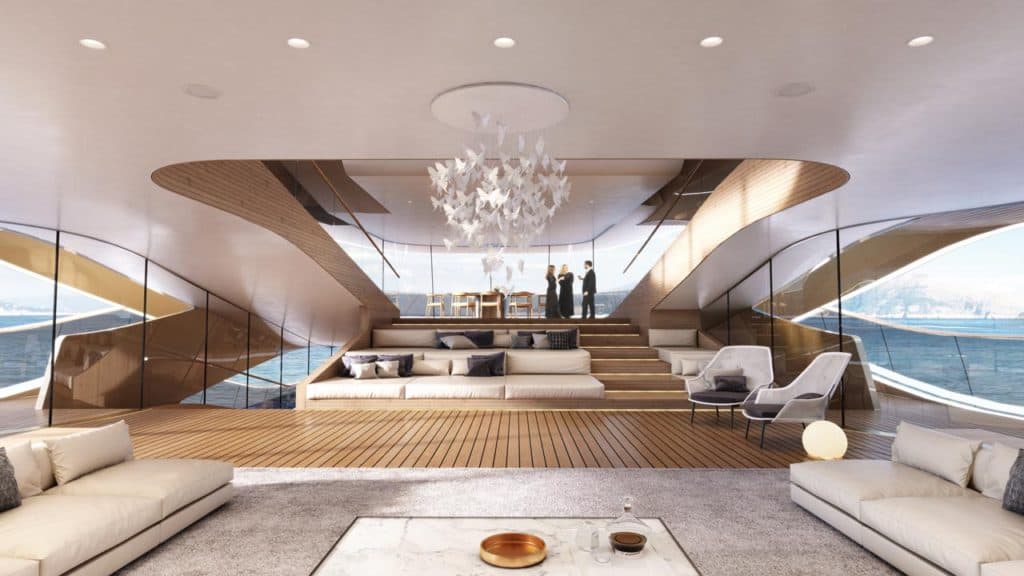 The central area on the Se77antasette, with a double-height space in the heart of the ship and a visual link between each deck, opens up to create spaces that are unprecedented for most yachts of this size. The observatory, on the upper deck, is the best hidden and most intimate space on Se77antasette. It consists of 8.5 m long glass slabs on which severe stress tests have been performed to guarantee their strength.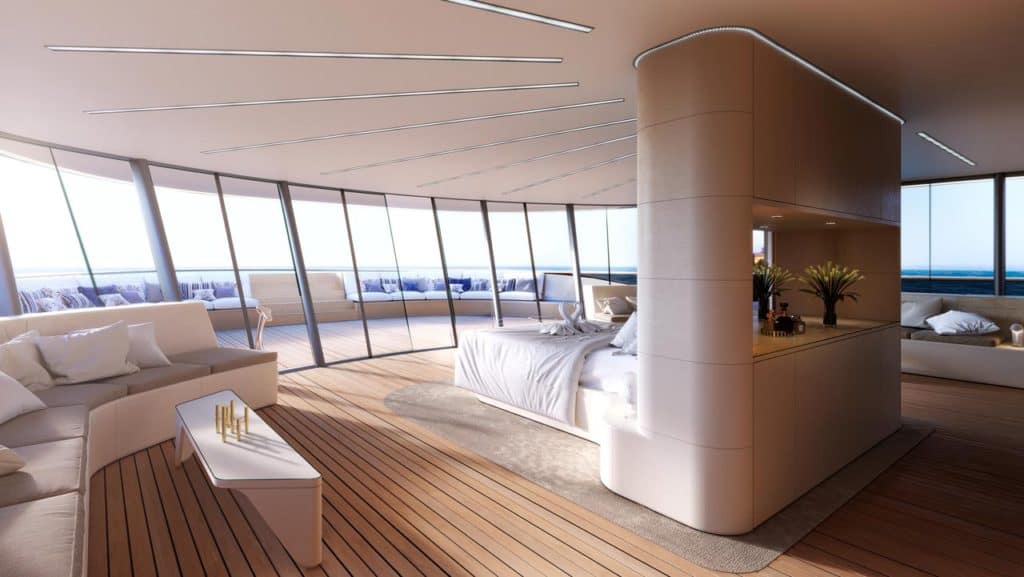 The master suite situated in the forward area of the main deck, is a 100-square-meter apartment, plus 140 square meters of private outdoor space to enjoy in complete seclusion. The two VIP cabins and four guest cabins are on the lower deck. The first two, have a full-height sliding glass panel that provides access to the private terrace, fitted with a telescopic system. The guest accommodation, on the other hand, is in the center of the ship and it too has a glass panel fitted with a sinusoidal structure that can act as a seat and table, offering a view of the sea like no other.