The joy of owning precious items goes hand in hand with the desire to know they are well-protected. These luxury safes tailored for the most sophisticated connoisseurs combine the security with a design that catches the eye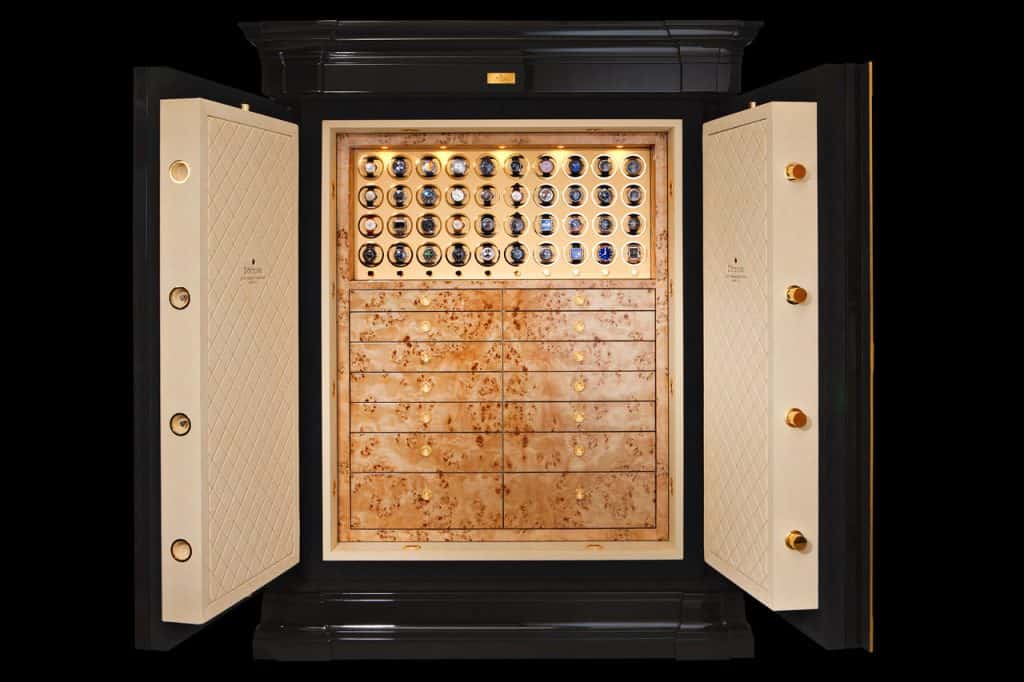 Döttling restores and builds its safes with elaborate craftsmanship. What makes these objects so unique is Döttling's standards of unparalleled beauty and unique quality. The body of the safe in the new Opus series can be created in every imaginable style, from antique to modern while all distinguishing marks that indicate a safe have been cleverly hidden. Once the owner opens the heavy doors the interior is magnificently outfitted in poplar burl veneer and Alcantara. Here, 40 precision watch winders, 12 drawers and two extendable tables offer enough room for up to 250 valuable watches and precious jewelry. And since the luxury safe corresponds to VdS class 4, these valuables are always protected against unauthorized access. Twelve gilded bolts made of specially hardened steel lock the doors when closed like a fortress.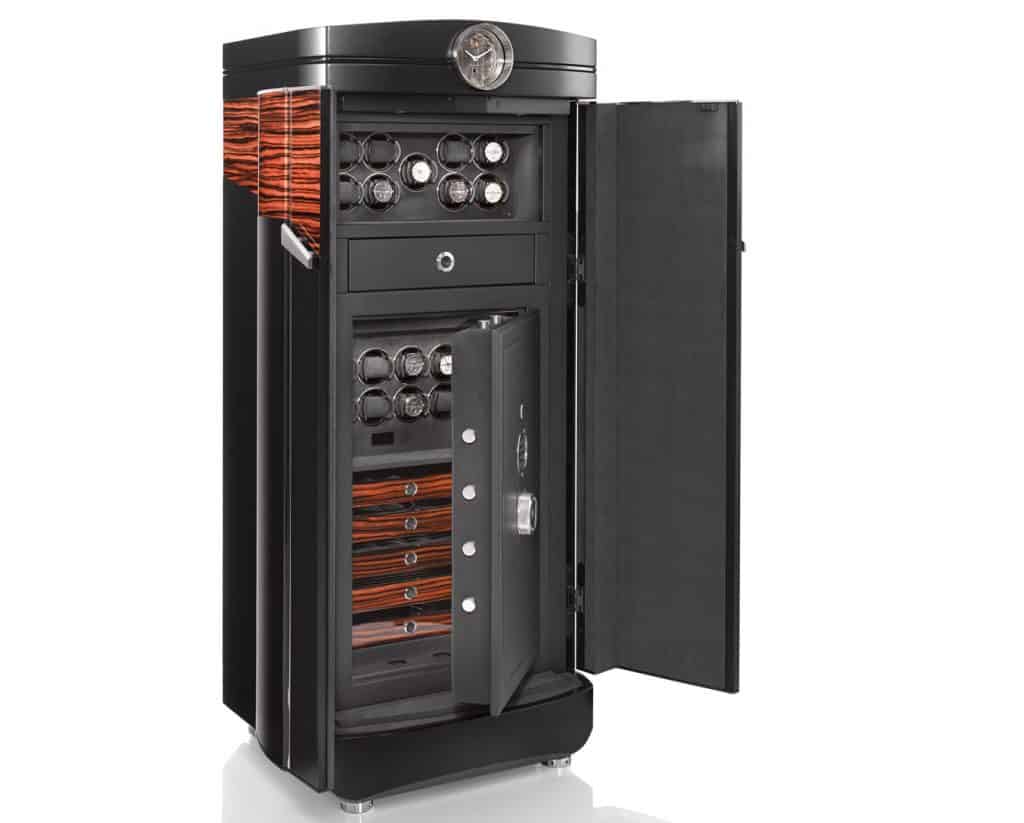 Creators of inbuilt, multifunctional luxury safes, watch winders and clocks, Buben&Zorweg specialise in serving the world's most discerning and demanding lovers of luxury. The Galaxy Deluxe designed to house 17 watches, combines sumptuous hand-sewn Italian nappa leather interiors with a high gloss exotic macassar and poplar wood exterior that shimmers in the light. The Galaxy's crowning glory is the Buben&Zorweg timepiece, complete only after 500 hours of control testing in the company's atelier d'horlogerie. With an 8 day Swiss escapement, its inner balance spring remains visible at the heart of its rhodium plated, brushed stainless steel dial. The Galaxy is a fascinating eyecatcher in any luxurious interior but it also fulfils its primary task – to keep objects safe over time.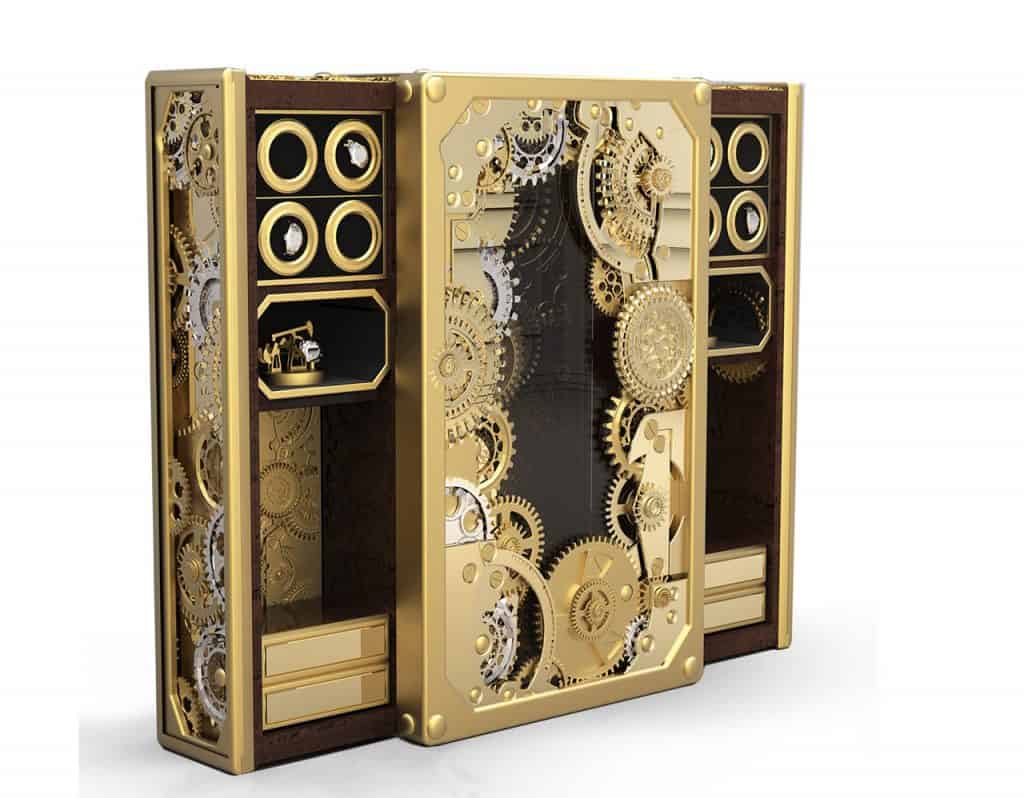 Boca do Lobo Studio created a new collection designed for demanding people who possess fascinating secrets and the desire to preserve them. With Private Collection, all the treasures will be safe in their own secret place, a exclusive and unique world. The Millionaire Series is one of the most beautiful and rich collections of luxury safes in the world and was influenced by the famous California Gold Rush. Millionaire has lockable drawers and a whole structure in mahogany, coated in highly polished brass and dipped in gold, this piece is one of indisputable value. The opening handle draws was inspired in Portuguese history, the era of maritime discoveries, resembling a vessel ship's wheel. Watch winders, shelves, an extra locking system and other features are able to customize.
Photos by Boca do Lobo, Buben&Zorweg and Döttling