Better than new: Feadship W unveiled after pedigree refit
Feadship has completed a major refit in its home base of the Netherlands of the 57.60-metre superyacht W, originally launched as Larisa seven years ago
The new livery and antifouling were part of an enormous range of alterations made to W over the past ten months to reflect the ways in which her experienced owner likes to enjoy life at sea. The foremost renewal activities included placing a larger Jacuzzi on the sun deck and implementing major modifications to the interior layout. An inspired improvement to the main deck lounge has fashioned a far more open and uniformed space, while the number of staterooms available has been increased from four to six. This allows four extra guests to now enjoy the pleasures of W and increase the total POB capacity with crew from 22 to 26.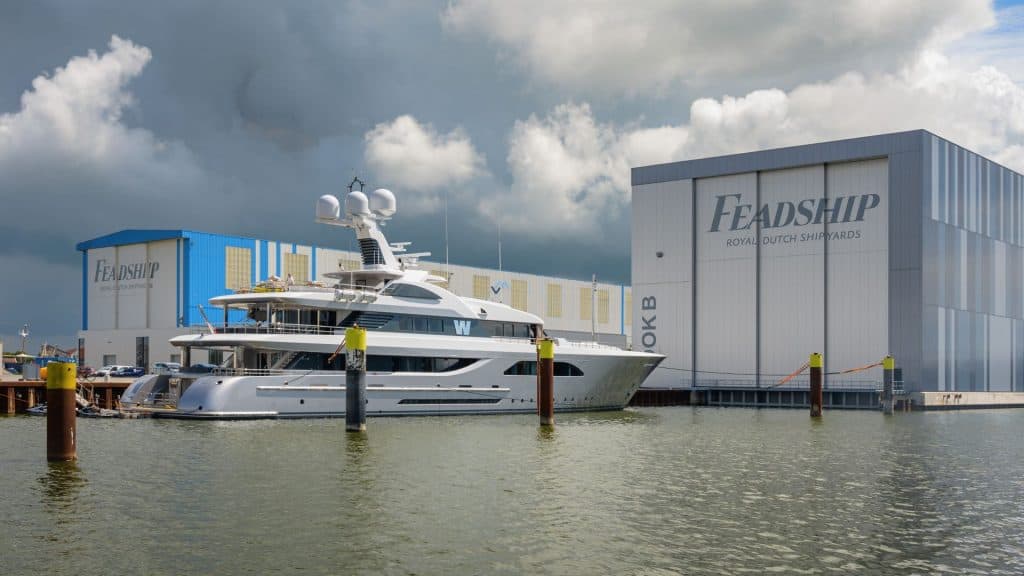 The former VIP stateroom on the lower deck has been converted into two equal-sized and equally luxurious guest suites to port and starboard. A double Murphy's bed has been installed in the bridge deck lounge and the adjacent powder room refitted into a dedicated marble-clad bathroom for those times when the lounge is used as a suite for guests, who will enjoy the best of views as well as lots of space.
On the technical front, the starting point for the owner was to ensure that all major systems on W were dialled back to 'zero time. The wheelhouse on Feadship W has been given a comprehensive upgrade with all-new screens. All on-board lighting has been switched from halogen to LEDs, which necessitated the removal of all ceilings and relaying of all cabling.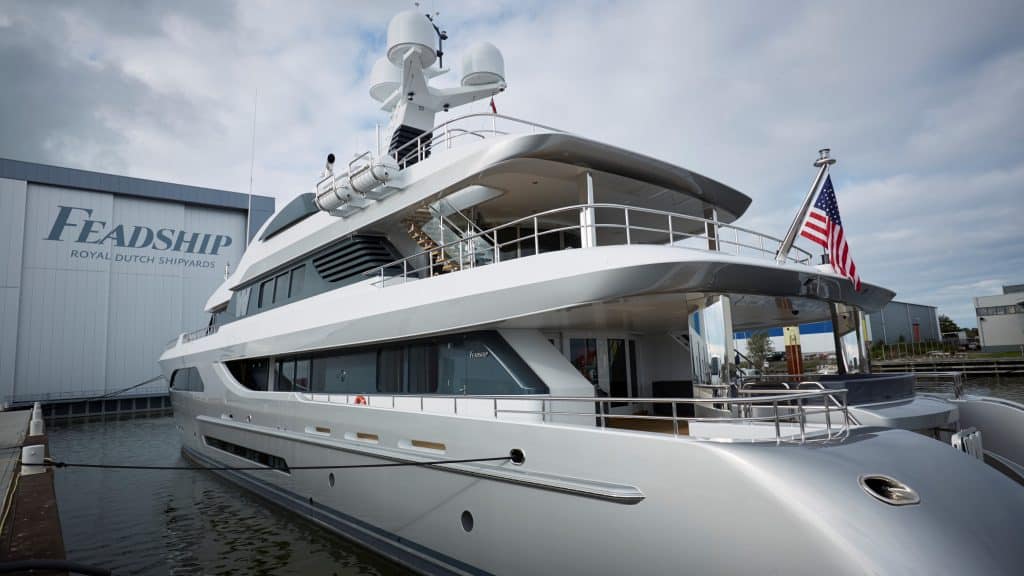 The AV and IT systems have been totally renewed and a new sewage treatment unit fitted. Both MTU main engines have been completely overhauled and all other systems reviewed and modernised where required. Many other smaller maintenance jobs were also catered for, from sprucing up areas of the bridge coloured by the sun to adding new glass inserts to all the interior cupboards.
This impressive refit involved close cooperation with the owner's team and between two different Feadship yards. The project was initially started in Aalsmeer with the dry-docking phase taking place in Makkum. This enabled all the extra work requests from the owner's team to be fully met without having any impact on other ongoing timetables.
Text Ivana Seginj
Photos & video Feadship