BMW iX3: The first fully electrically powered BMW X model
The first fully electrically powered BMW X model is ready to conquer the roads. The BMW iX3 blends locally emission-free driving pleasure with the sporting ability for which BMW is renowned and the comfort, multi-faceted functionality and spaciousness of a Sports Activity Vehicle (SAV).
The exterior design of the new BMW iX3 displays the typical proportions of a Sports Activity Vehicle, which means it provides a visual showcase for the robust premium character and all-round talents espoused by BMW X models. But it also adds a locally emission-free drive system to the mix – without diluting those core SAV attributes in any way. Model-specific design features optimise the car's aerodynamic properties while lending visual expression to its sustainability-focused drive concept at the same time. The front apron and BMW kidney grille have a largely enclosed design, while the rear end has also been sculpted in order to reduce air resistance.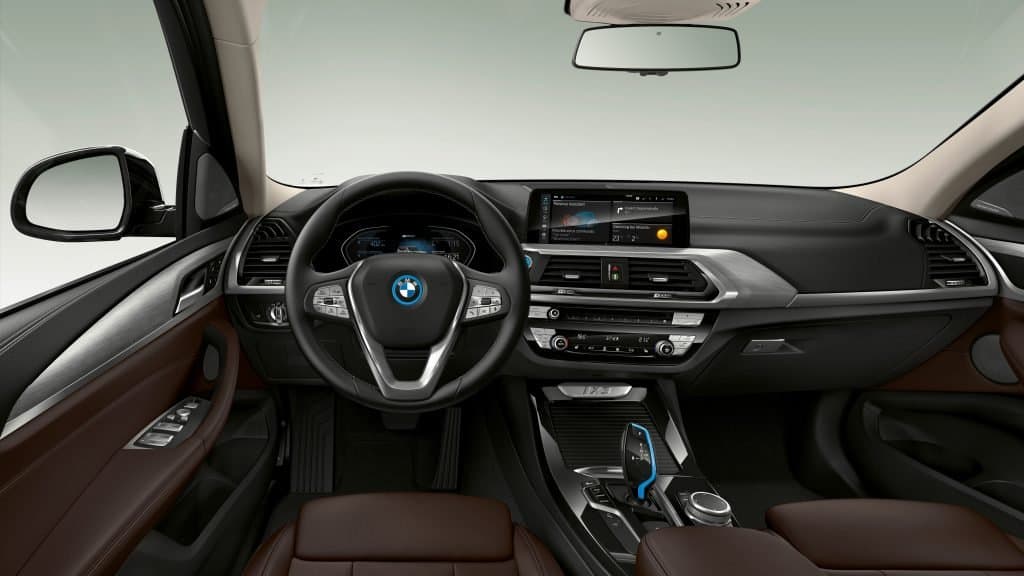 Cutting-edge battery cell technology plays a central role in the latest development stage of high-voltage batteries. The storage capacity of the battery, relative to the installation space required and its weight, has been substantially increased. The gravimetric energy density of the 188 prismatic cells in the new BMW iX3 is around 20 per cent higher than the one of the battery cells used by the BMW Group for fully electric vehicles up to now. A gross energy content of 80 kWh – of which 74 kWh is utilised – and the high efficiency of the drive systems allow the new BMW iX3 to offer a range of up to 459 kilometres (285 miles) in the WLTP test cycle and up to 520 kilometres (323 miles) in the NEDC test cycle.
Photos and video BMW