Cantiere Rossini celebrated the grand opening of its industry leading new repainting sheds
Both sheds are identical and are entirely built in sustainably grown Alpine wood. They have interior dimensions of 64m length, 22m width and a height of 21.5m. This gives the capability to host +50m motor yachts without removing the mast.
The sheds are equipped with separate state-of-the-art extraction systems for dust and solvents to guarantee an optimum environment for client's yacht. Furthermore, they are heavily thermally insulated.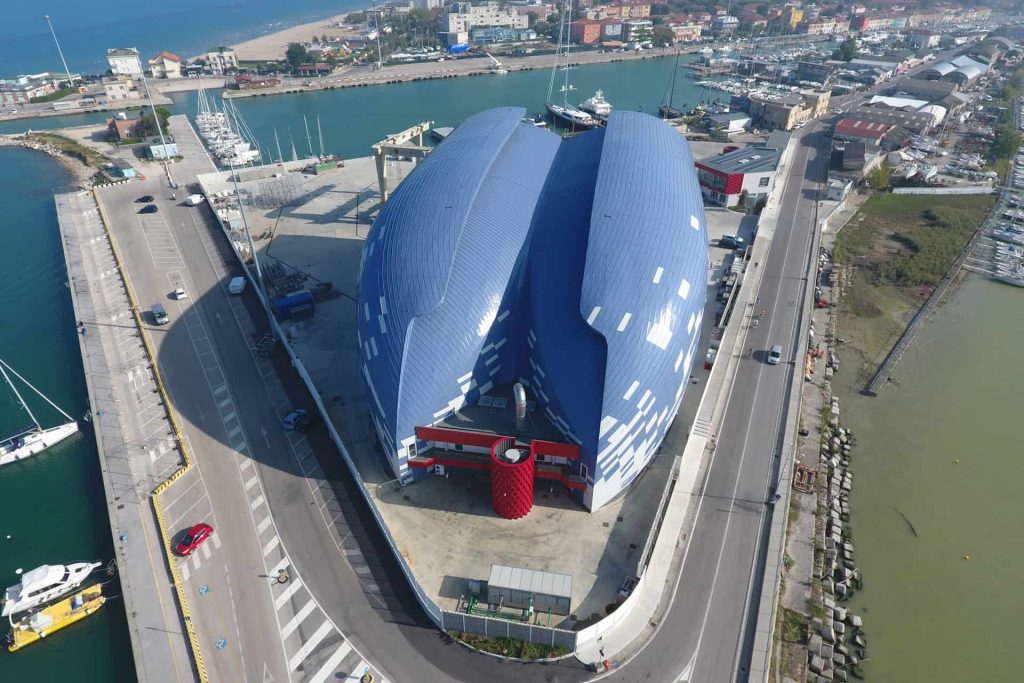 Their advanced geothermal heating system uses a natural refrigerant gas and sea water as source of energy, leading to low energy consumptions. Amazingly all the energy used in our repainting operation produces zero CO2. These iconic buildings, not only stand out for their architectural beauty but also for being the most advanced and eco-friendly paint sheds for repainting large yachts.
Cantiere Rossini is a modern and dynamic full service shipyard, specialised in the highest quality yacht repainting. Shipyard is located in Pesaro on the Adriatic Coast of Italy, one of the largest yachting hubs in the country.
Photos Cantiere Rossini
No tags for this post.