A pioneer in the fashion and communication industry, Chiara Ferragni presents latest Calzedonia campaign shot in Sicily
A globally well-known Italian fashion icon and social media star, with over 16 million followers on Instagram, Chiara Ferragni is a digital brand ambassador for Calzedonia. She is facing the camera in Sicily for the new Calzedonia beach collection and wears bikinis and swimwear with ease and charm. Bright colors, animal prints and cut motifs are seasonal must have pieces from Italian fashion brand which will attract the attention of fashion lovers. Chiara Ferragni is a pioneer in the fashion and communication industry, where she managed to create a new sector, becoming a successful entrepreneur. Her career started in 2009 when she launched her personal style blog, The Blonde Salad.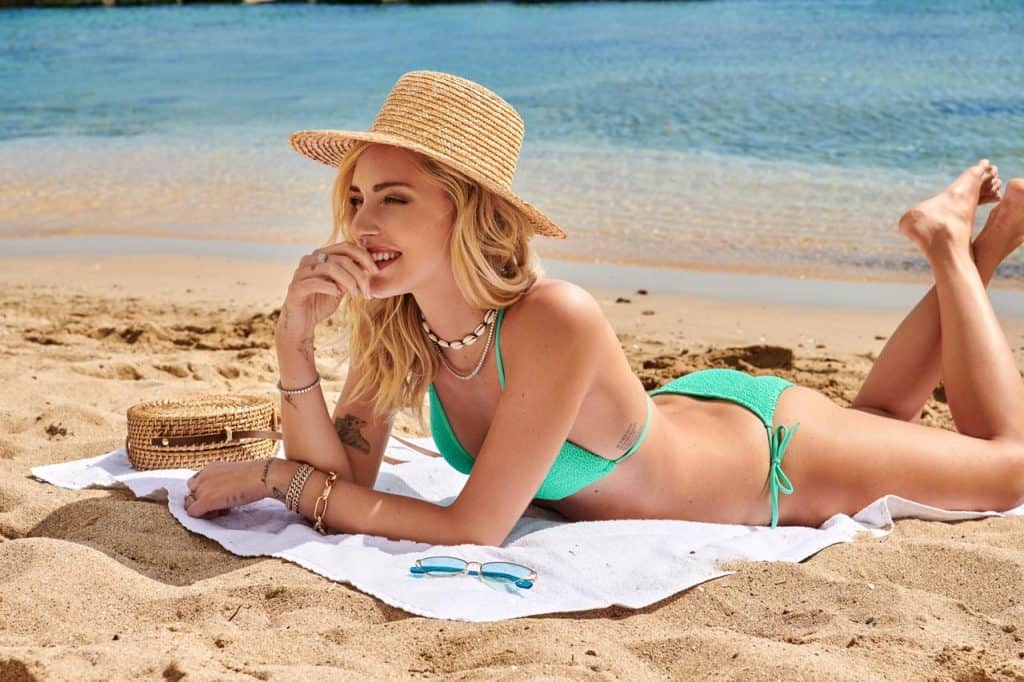 With her strong personal branding through social media, she successfully gained presence in the digital space and a mass following. Aside from her blogging success, Chiara is an established creative director who runs a fashion empire with her highly successful, eponymous brand – the Chiara Ferragni Collection featuring flats, boots and other fashion items adorning her signature eye logo, is now sold in more than 300 stores worldwide in selected boutiques and department stores in Paris, London, New York and Shanghai. Chiara has collaborated with multiple fashion brands and has made the cover of top fashion magazines worldwide, including the Vanity Fair, Vogue and InStyle, to name just a few. She has been recognised as the most powerful fashion influencer by Forbes and her personal style blog has turned into a full-blown lifestyle website and expanded into an e-commerce platform.
Photos by Calzedonia