Cliff divers spring from the rocks
Athletes set the mood for only off-the-cliff competition of the 2017 Red Bull Cliff Diving World Series on the Portuguese Azores on July 9
A high cliff, a swimsuit and a stretch of water beneath – the purest extreme sport on earth is simple and fascinating, and the volcanic rocks in the middle of the Atlantic Ocean are the perfect playground. Ahead of the 2nd stop of the 2017 Red Bull Cliff Diving World Series, four athletes explored hidden gems like creeks and lagoons spread all over the island of São Miguel finishing at the impressive monolith next to the circular shaped and stunningly beautiful islet locally known as 'Princess Ring'.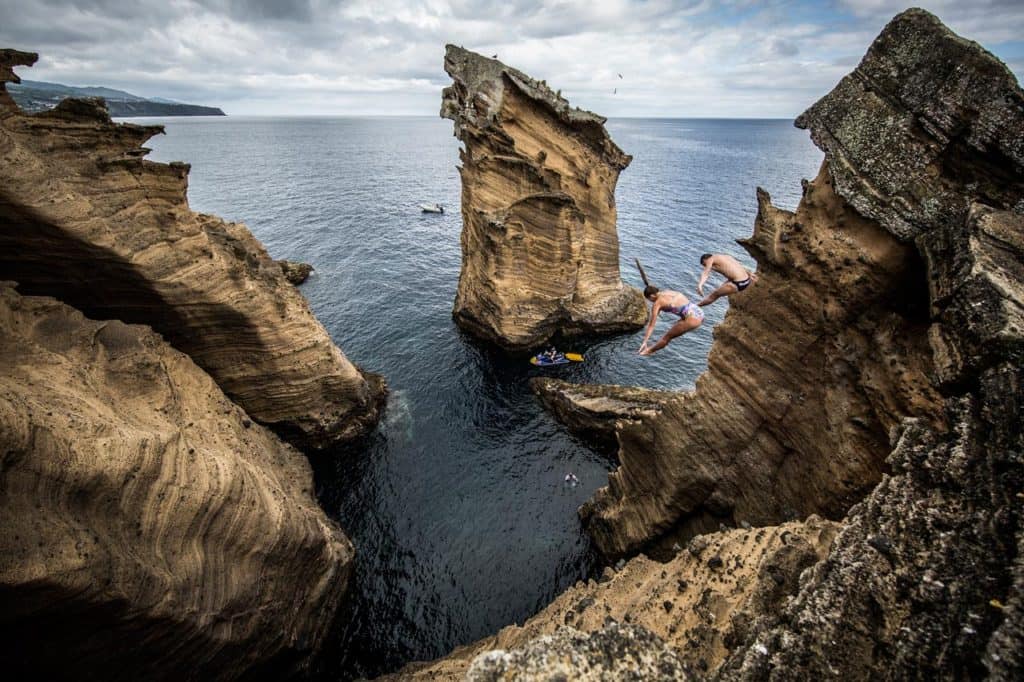 Jonathan Paredes from Mexico and Australia's Helena Merten were joined by Americans David Colturi and Cesilie Carlton, as they enjoyed their first off-the-rocks dives. They set the mood for the season's only stop where the competitors launch directly off the cliff face from up to 27m into the ocean waves, spreading their wings diving straight from the cliffs like the pioneers did in Hawaii almost 250 years ago.
In the natural environment of the Azores archipelago it's only a small leap from fun times to serious business, and so the 22 athletes from 9 nationalities need steady feet and strong nerves when the sport returns to its roots for the sixth year in a row. Volcanic stone in the shape of a 'snakehead' and the outside crater walls of the almost perfectly round islet serve as take-off points in this pure discipline.
Watch it live on www.redbullcliffdiving.com