A new full-custom CRN megayacht was launched at the Ferretti Group Superyacht Yard. The CRN 139 Project has been christened in a private ceremony.
72 metres long, 12.4 metres in the beam and with a gross tonnage of 1,880 GT, the vessel has been designed and built by CRN, which also developed the entire naval architecture. The concept and the exterior lines were created by design and architecture studio Vallicelli Design, while architects Nuvolari Lenard took care of the interiors and their subdivision together with the yard.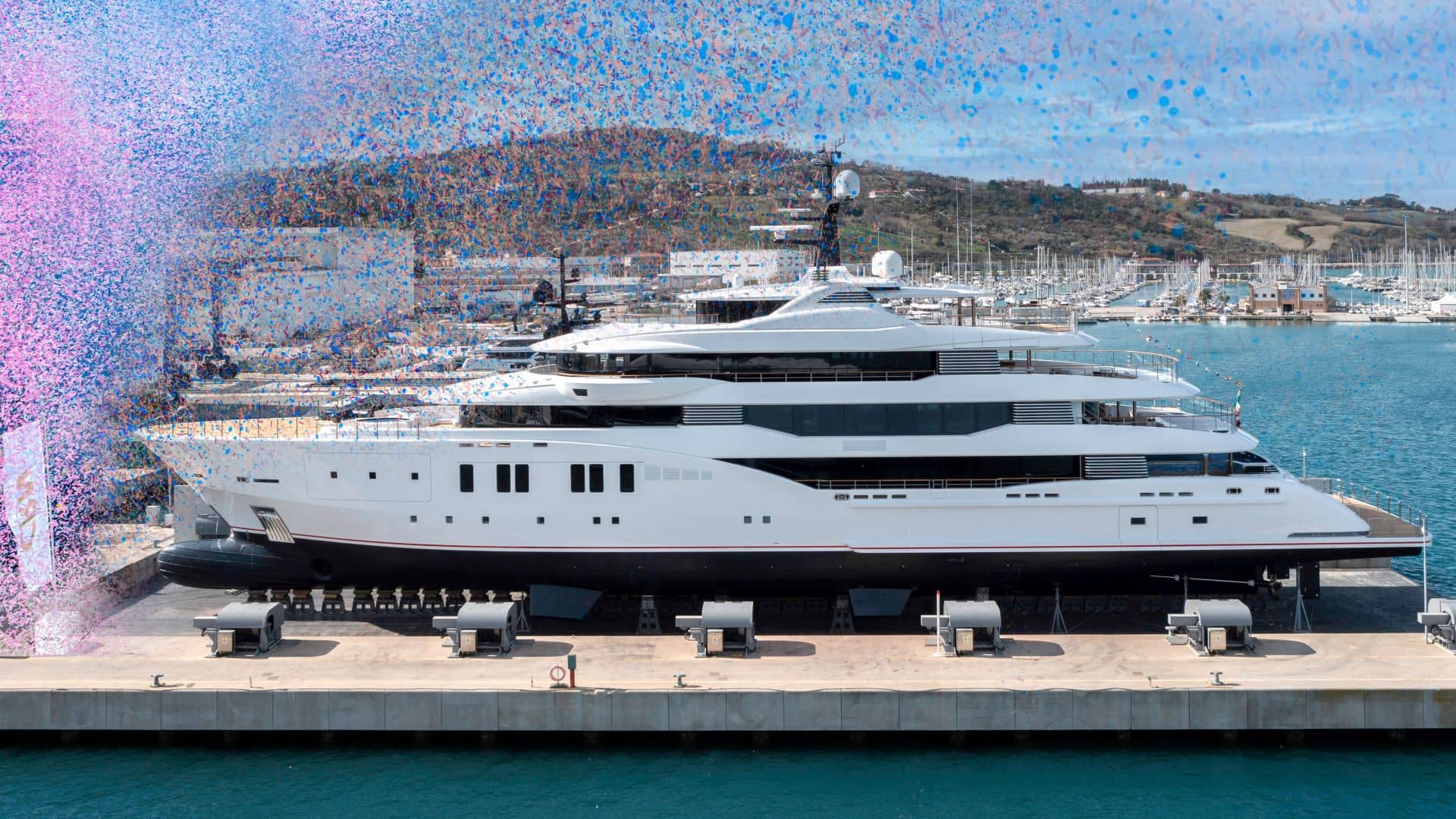 The result is a fully bespoke 72-metre steel and aluminium yacht spanning 6 decks and accommodating up to 12 guests and 19 crew.
The CRN M/Y 139 is a megayacht with a striking sense of style. She combines functional and design solutions in a sophisticated overall harmony, while the superstructure exudes an essential visual concision emphasised by the smooth external lines that impart an original, elegant aesthetic.
This sublime fully custom megayacht vaunts extremely generous internal and external spaces, devised to offer the owner family a memorable on-board living experience in total privacy and comfort. Among the many standout features, the large full-height windows lend a softness to the lines, offsetting her impressive dimensions.
The new 72-metre CRN M/Y 139 is a supreme expression of CRN's design and construction skill – that talent for creating unique, distinctive designs that reflect and enhance their owners' vision, personality and style.
Another three full-custom CRN yachts are currently under construction at the Ferretti Group Superyacht Yard, the multi-brand hub in Ancona stretching over almost 80,000 sqm. These are the 67-metre CRN M/Y 143, the 85-metre CRN M/Y 144, and the 70-metre CRN M/Y 145.
Also taking shape there are a Custom Line Navetta 50, a Pershing 140 #03 and Pershing 140 #04 in aluminium, plus a Riva 50Metri #03 and a Riva Superyacht Division 54Metri in aluminium and steel. In addition, the entire Custom Line production output is being built there too, with 27 yachts now under construction in the sheds or at the finishing and testing stages at the docks prior to delivery to their owners.