The gala dinner Mid Summer Epicurean Extravaganza held at the Alhambra Boutique Hotel in Mali Lošinj was truly a celebration of top gastronomy. At sunset, on the beach, in front of the luxury Alhambra Boutique Hotel gathered around eighty guests, all lured to this fairytale island by guest chefs from top Swiss restaurants.
Each of the guest chefs' restaurants was awarded high 18 points and 4 toques by the renowned international gastronomic guide Gault&Millau, and two Michelin stars. Chef Stefan Heilemann from the Widder restaurant in Zurich also won the Gault&Millau Chef Trophy of the Year for 2021.
Chef Heilemann was joined by chefs Christian Kuchler from the Taverna zum Schäfli in Wigoltingen and Sebastian Zier from the Einstein Gourmet restaurant in St. Gallen. Gallen, and the host of the event was young Austrian chef Michael Gollenz, who became executive chef of the Alfred Keller restaurant in the Alhambra in early March.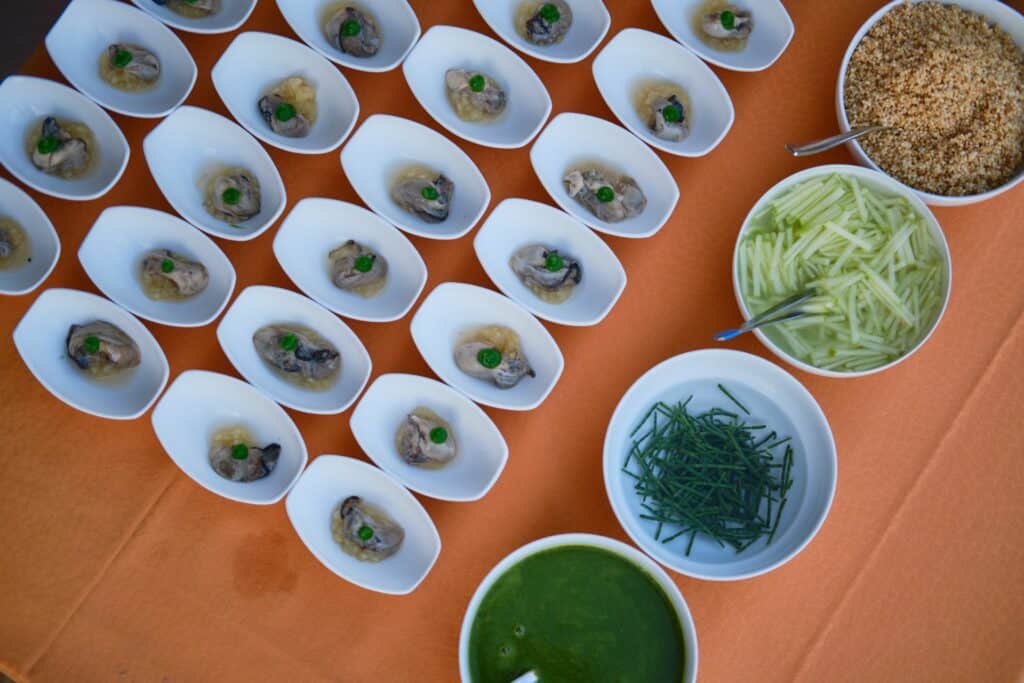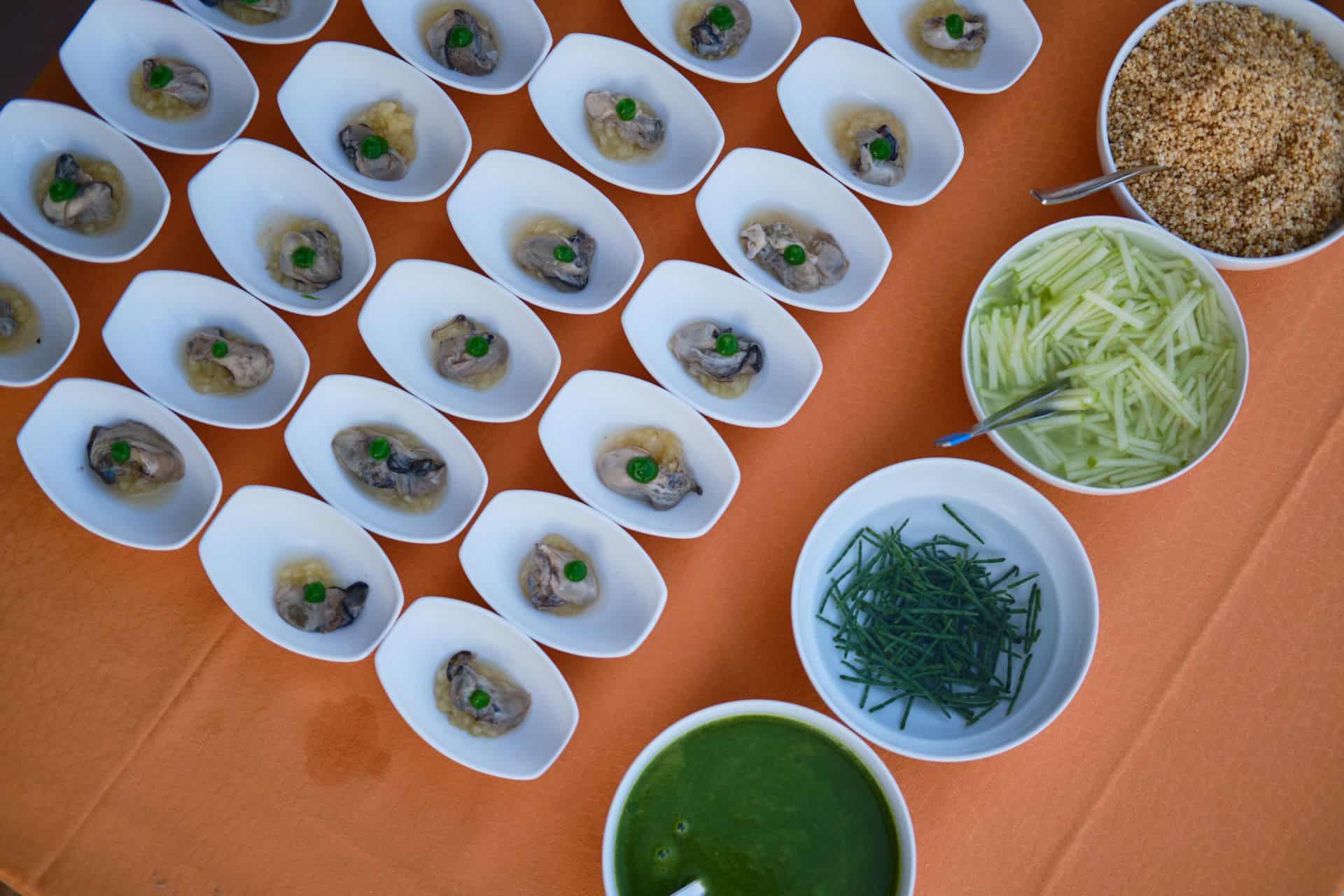 Four imaginative chefs with distinct casual styles created an extremely lush menu for the gala, with more than twenty dishes based on fish, meat, vegetables, fruits and desserts, mostly using fresh ingredients from local producers.
The dinner began with caviar and champagne, and oysters prepared by each chef in their own manner. This was a delicious introduction to an exciting culinary adventure that stretched over several hours and was orchestrated by the four chefs who connected the sea and the continent with delightful gastronomic creations, and took guests on a trip around the world pairing flavors in most creative ways – for example, chef Gollenz paired Mediterranean scallops with pineapple, and goose liver with smoked eel. His longtime mentor, chef Heilemann, paired shrimp with Chinese cabbage and tom yum, and Mediterranean scallops with kulen and fennel.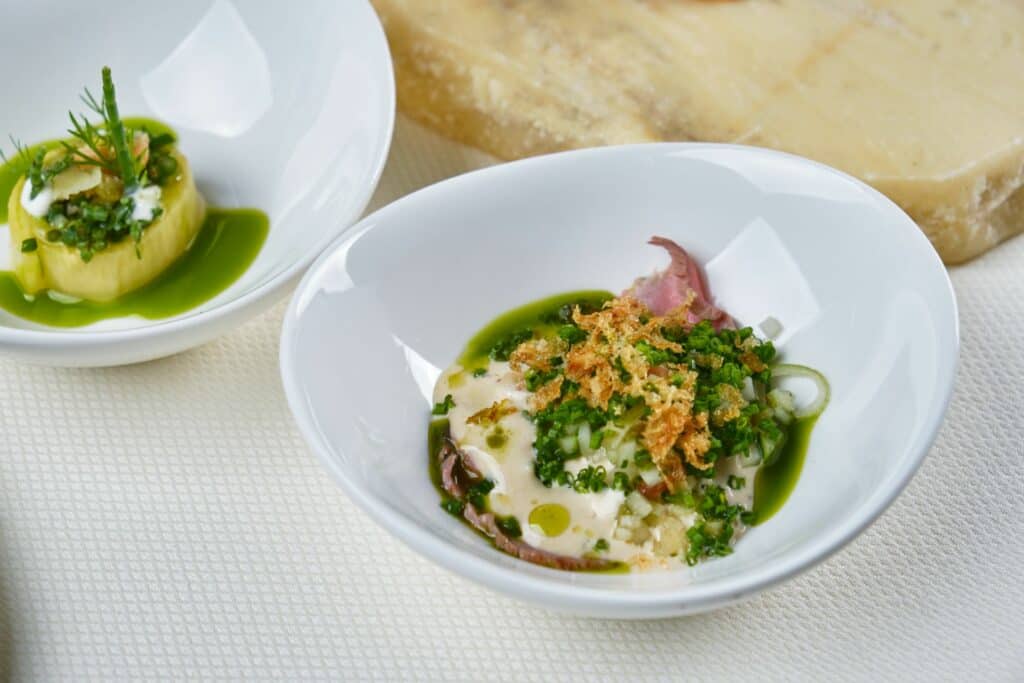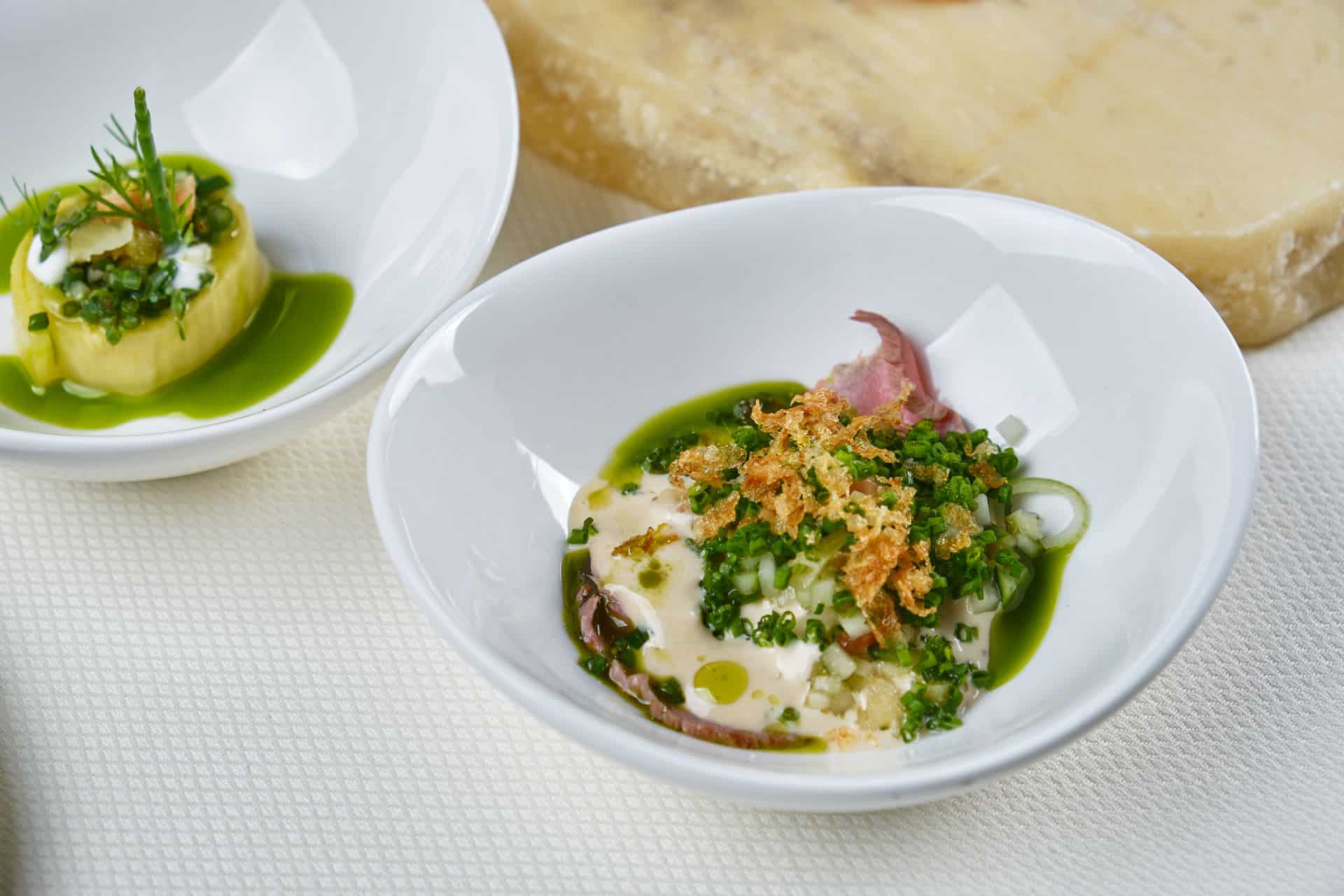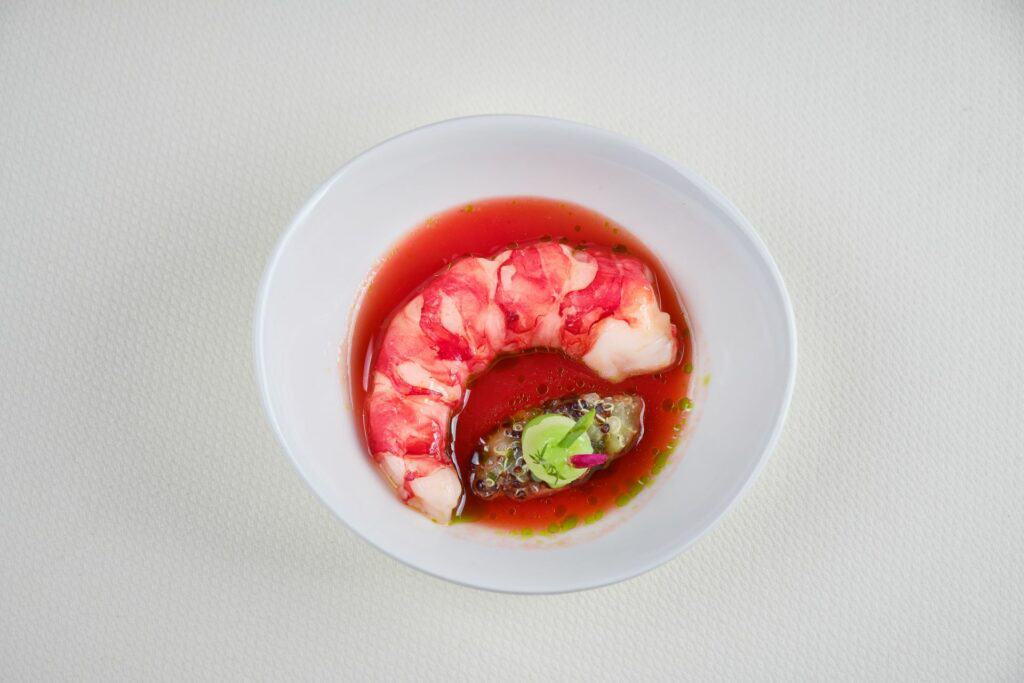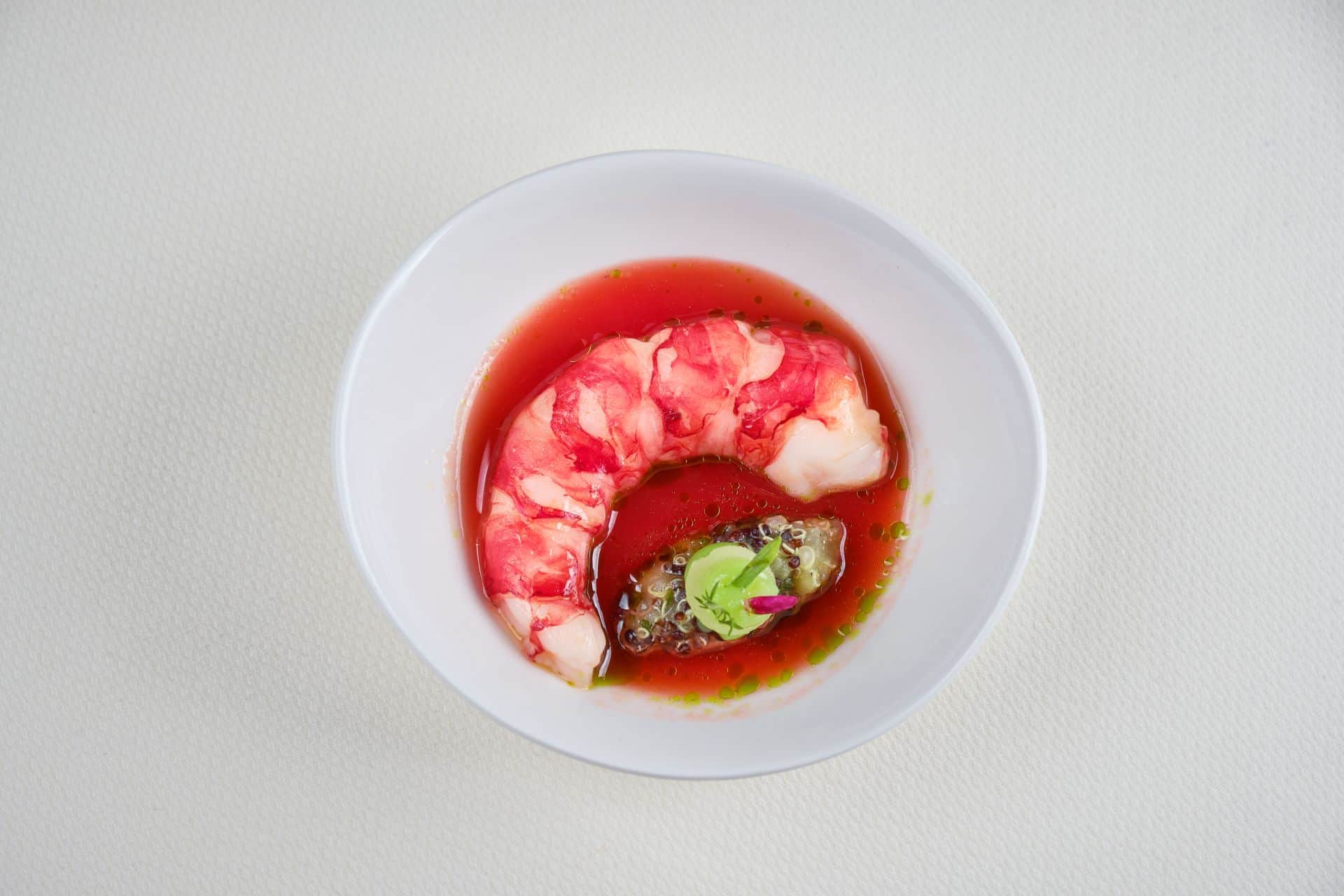 Chef Sebastian Zier paired octopus with chorizo sausage, corn and olives, and in another dish paired tuna with beans, peppers and lemon. Chef Kuchler created stuffed ravioli with ox tail and served them with duck liver, and improved the beloved Cres lamb toast adding gremolata and Parmigiano. Creative dishes of both chefs were paired with two wines of the same age were, both by Italian winery Frescobaldi and Istrian Benvenuti.
The guests tasted selected vintages of Castel Gioconda and Terana Anno Domini, and Frescobaldi's Montesodi 2011. Champagne, gin and tonic, as well as pleasant musical backdrop and intoxicating scents of pine and island herbs of the garden of the nearby Captain's Red Villa where guests mingled after dinner crowned this summer culinary extravaganza.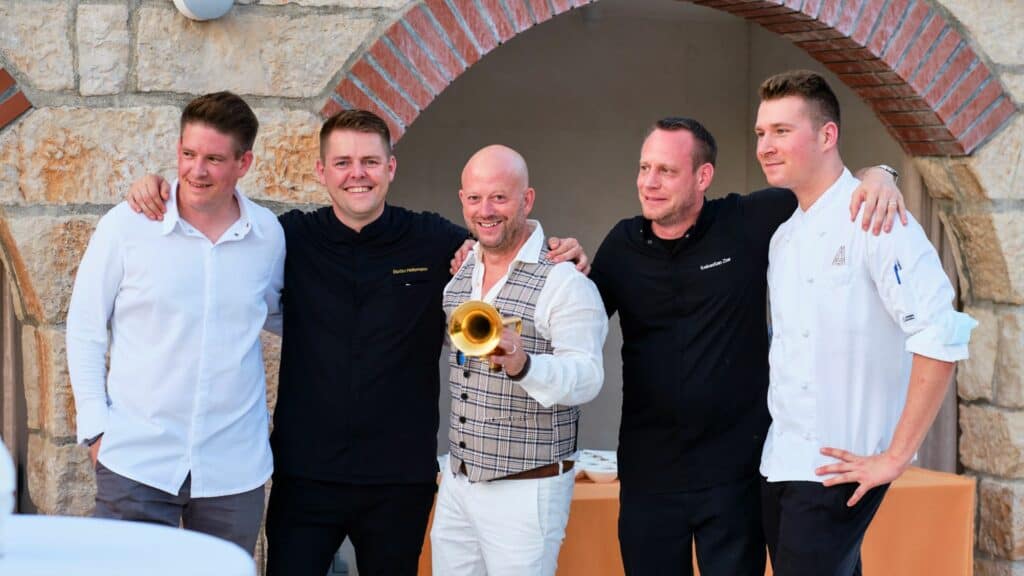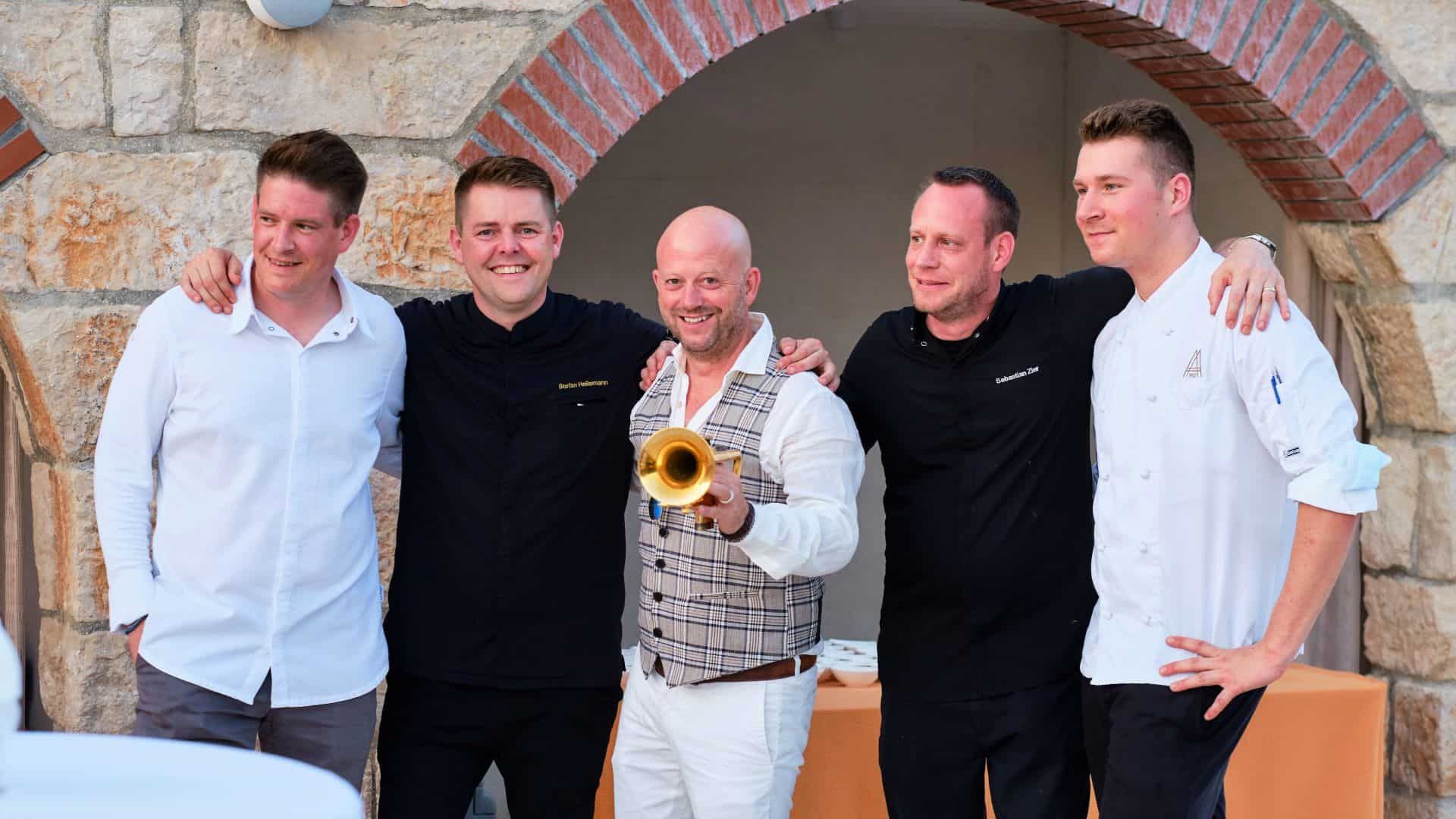 Bringing top chefs to create spectacular dishes for hedonists from different countries allowed Mr. Peter Schoch, CEO of Jadranka Turizam (owner of the Alhambra Boutique Hotel, among other properties) to raise the bar of fine dining on the Adriatic.
Just a few days after welcoming the Swiss chefs, Hotel Bellevue (Jadranka Turizam) welcomed another star of the culinary world, chef Jacob Jan Boerma, who in 2010. was named Dutch chef of the Year by Gault&Millau, and whose restaurant De Leest in Vaassenu was in the past fifteen years crowned with three Michelin stars.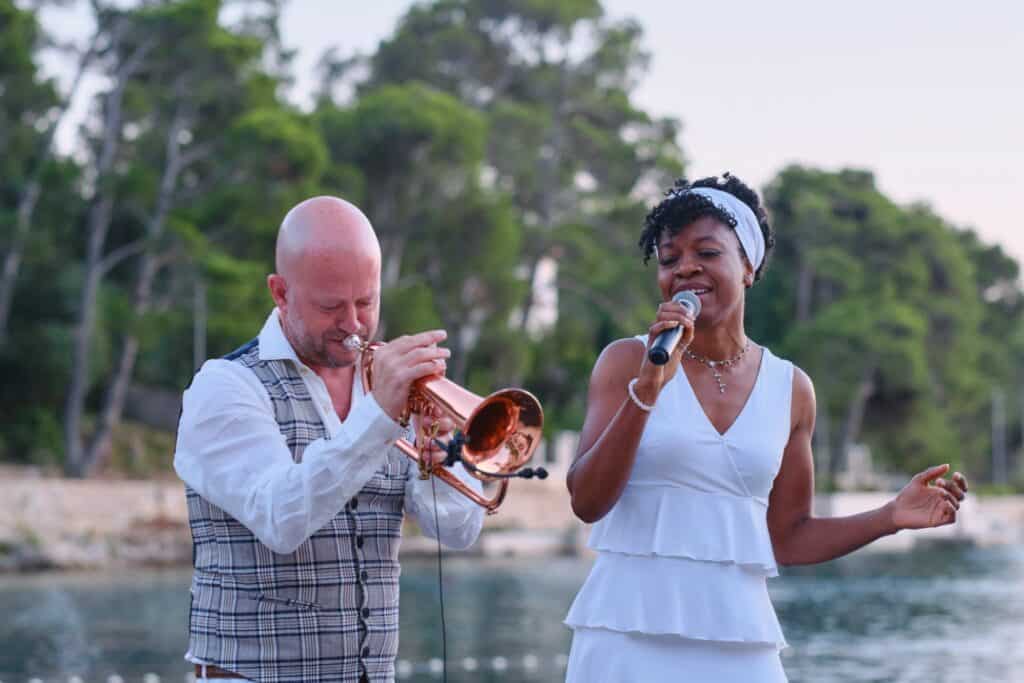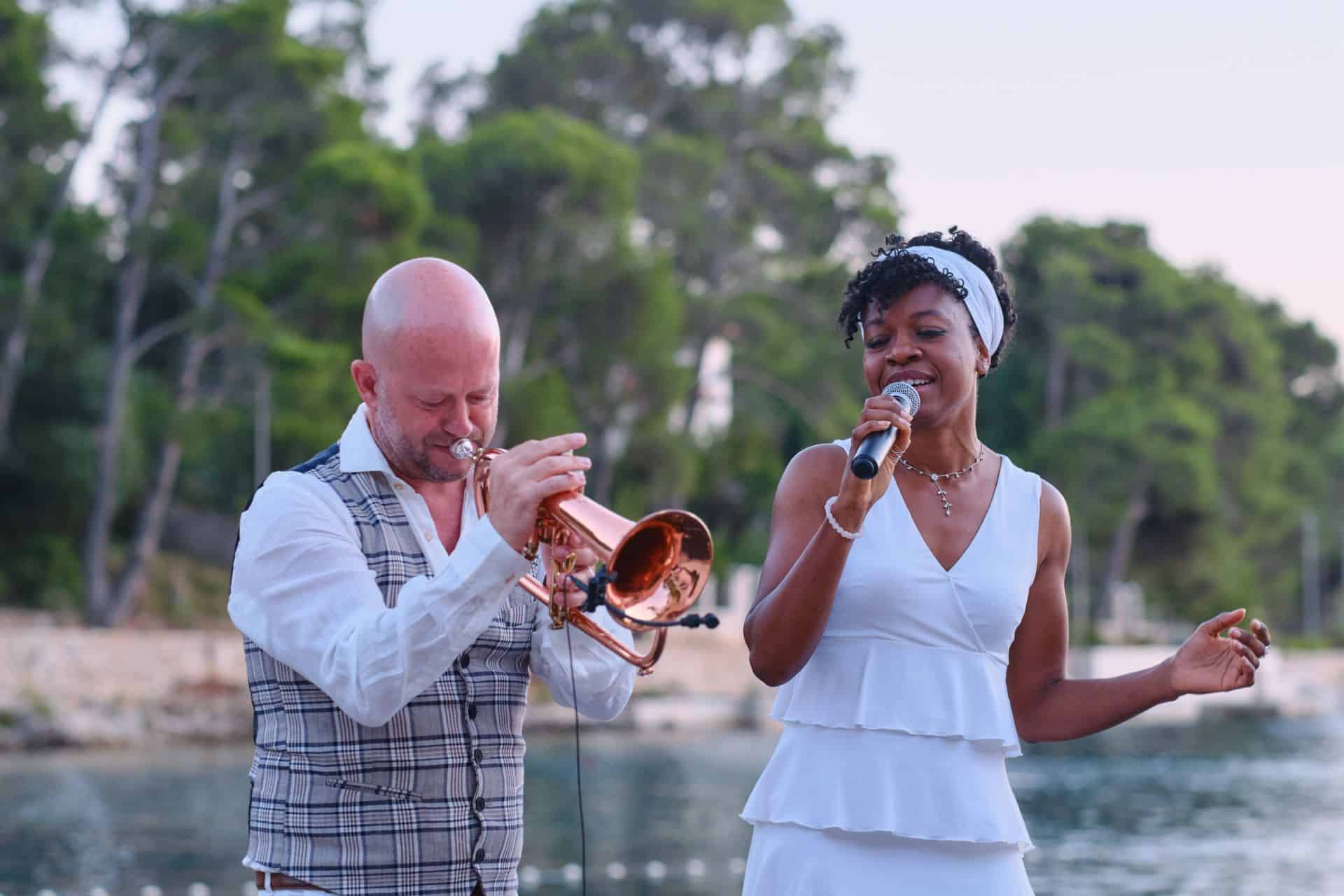 Chef Boerma and his host in Hotel Bellevue, chef Saša Pribičević of Matsunoki, created an 8-course dinner which combined the best of Japan and the Mediterranean, and delighted guests with an explosion of flavors. The exciting week of top gastronomy at the Bellevue and Alhambra hotels proved to be tempting for guests from the neighboring countries, who were willing to drive, sail or fly to the island mostly – if not only – to enjoy these creations of haute cuisine.
Text Dubravka Tomeković Aralica
Photos Sandro Tariba