Čiribu čiriba rocker
For over thirty years Psihomodo Pop has been the undisputed punk-rock king of the Croatian music scene. The energy they pour into every performance and original shows is legendary – and reflected in their frontman's art works
There is nothing Davor Gobac appreciates more than freedom. The original original-creative type, Gobac has been around for a while and doesn't seem to be showing sings of creative fatigue. We say – may the Muse never leave his side.
Is your creativity your best friend? You could say that, yes. Creativity is a demanding friend, though; it needs constant attention. I realized I wanted to paint when I was younger, and went all in. I've always found painting to be fantastically relaxing, but creativity needs be cherished, fed. I don't mean getting obsessive about it, but giving it time and space and whatever it needs to grow. There are moments you think 'nothing's happening any more', but if you work on yourself, on your personal growth, sooner or later you're going to be pleasantly surprised by bouts of creativity, you'll find yourself having great ideas and seeing ways to let them come to life. I would say creativity is a really good reason to live, as well as an important thing in life, right next to health, both physical and mental, and some real fun. What does your corner of paradise look like? I live in Zaprešić, in a house outside the city. The real estate market is awful at the moment, so instead of selling and moving, we've decided to turn one part of the house into my personal space. I have an entire floor just for myself, where I can go be creative or just find some peace. Psihomodo Pop has published ten studio albums and several live albums. Which one is your favorite, creativity-wise? Well, you fall head over heels for each and every new album you make, so the latest one is always your favorite. Which is good, because that gives you the stamina to finish it. But from a distance, I'd say 'Godina zmaja' (The Year of the Dragon, 1988) is my favorite, as it was our first 'grownup', professional album. Then after the war, everyone was in a slump for a while, but we got some incredible opportunities and made our unplugged album, 'Unpljugd'. It was wildly popular. And then there's the latest one, 'Čiribu čiriba'. It means a lot to us, and is turning out to be rather popular as well. The pillar of culture… Yes, about that: I once referred to my penis as the pillar of Croatian culture. I was rather intent on getting naked on the stage and showing it to everybody – you know, to educate people. As for the culture, I'm a street-smart guy, grew up playing outside, hanging around. You'd be surprised to hear the first band I liked were The Beatles. But then in 1977 I discovered punk rock, that rebel attitude and boom, discovered my culture, or rather subculture. You know that quote attributed to Winston Churchill about having to be a liberal when you're young, and conservative when you're old? It's natural to be rebellious when you're young, no one starts a revolution at 77. And so now as we're fifty, we're mainstream, but still proud of our rebel-punk roots.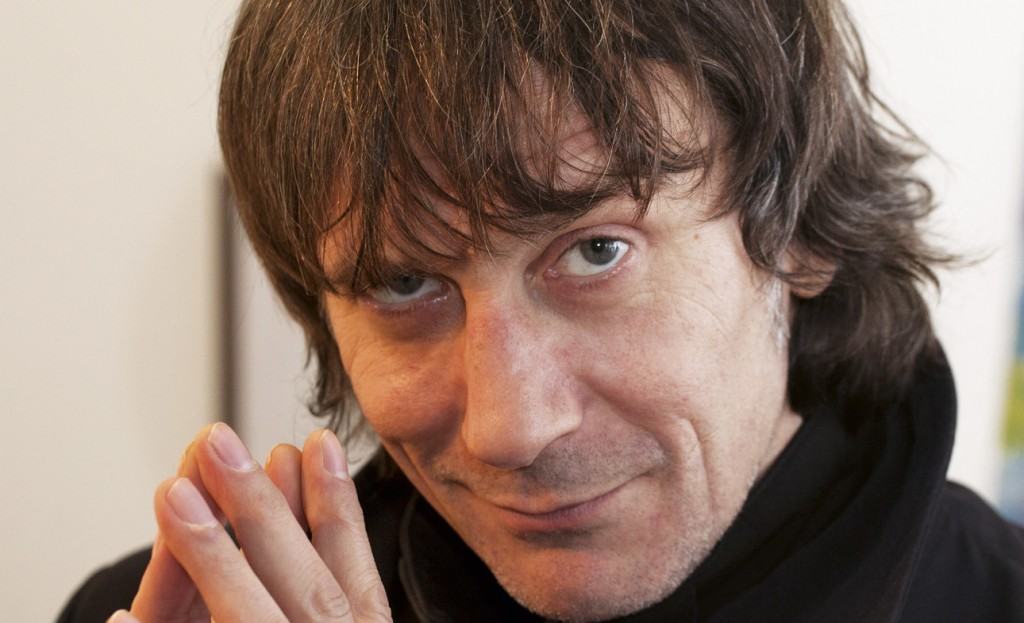 Tell me about your art. I've always liked visual art, drawing. When I was a kid, my dad worked abroad, and when he visited, he'd bring me presents, painting sets and sketch pads. And then one day I realized I had painted many, many paintings in my life, and decided to exhibit them, show them to people. In 1998 I was approached by the Klovićevi dvori Gallery, and the curator asked me how many guests I expected. I said I had no idea. On the opening night, three thousand people showed up. I felt bad for the bartender, he ended up offering club soda, after having served all the good stuff. But I have to say I never wanted to be part of the art world, I've always felt about them just as I feel about our CDs. They're there to be sold and enjoyed. I'd love to go all Warhol on it, see my works printed on T-shirts and mugs.   You're also a radio host – was that also a dream of yours, or just something you're doing for fun? It's fun, and I really mean fun. I work with two great assistants, smart ladies with whom I decide on topics for the show, and they do their job so well it's easy for me just to pick the music and then talk a little after we play it. As for my music choices, I sincerely enjoy that part. It's no difficult to be original these days; everyone plays the same things over and over again, and then I show up and play something from the '80s and before you know it, I'm original. The show is doing well, let's hope I can keep doing it until I retire. What's your opinion on the local music scene? The last few years have seen the arrival of many great bands, but while now there are a lot of good performers, there still isn't enough money to make their music happen. Croatian radio stations live for the worst kind of commercial crap, and while all those crappy musicians may be my colleagues trying to make a living, their music is still crap. That kind of shitty music can only be found here in the Balkans, anywhere else in the world it would tank. To each his own, but I say – no, thank you. What are you passionate about? Smart people. The older I am, the more demanding I'm becoming. I am still able to enjoy life's little pleasures, but I've lost all patience for stupidity. I love people with whom I can have a normal conversation, see my thoughts reflected in theirs. But that's becoming a rare commodity, people are real assholes these days, ego-driven, terribly insecure, angered by having very little, and it's not a good time to find new friends.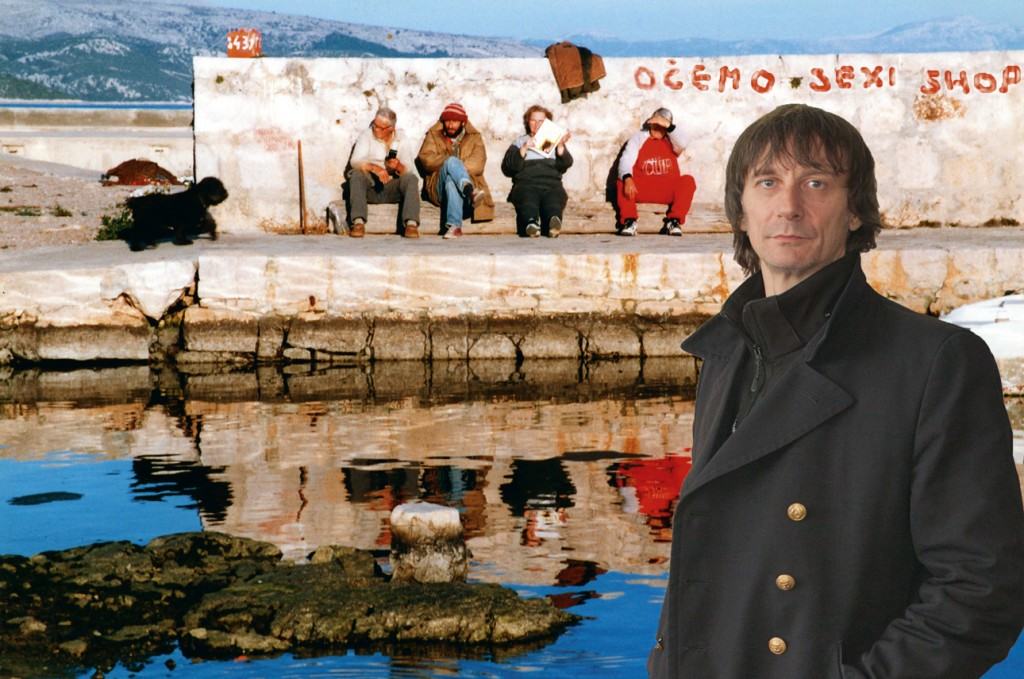 For you, music isn't a job, it's life. So where's your life headed? I believe we'll play until we die. Look at the Red Hot Chili Peppers: they turned 'Aeroplane' into a musical. I'd say our music, and being in the band, have saved us a lot of crap through the years, we haven't been wracked by the changes in the society. We are very lucky in that way, we've managed to stay together, kept playing together. We are mature adults now, we have grown up kids and can do as the Stones did: keep playing until the Grim Reaper comes for us. I wouldn't trade this life for anything and I've never thought of it as difficult. I honestly believe I'll still be playing live concerts at 77, God willingly, and definitely enjoy every second of it. Who are your musical influences? Oh, there are many. I've loved all sorts of music when I was a kid. As for real-life influences, I'd mention Davor Slamnik, my friend and inspiration, who taught me a lot about life in general. We used to hang around in the '80s, when we were working on the Blentoni radio show (trash sci-fi parody). Slama, as we called him, was our neighborhood guru, already a hell of a writer and the guy who we could count on to nudge us in the right direction. Then there was Mr. Praljak, who rented a cheap four-bedroom apartment and told us, 'Artist kids, do whatever you want', giving us a place to hang. I'd also mention Pjer Žardin. All those old school guys, they spurred our creativity. We painted, we played music, worked on the radio show, lived in that creative mess that was anything but messy. How real are music scene relationships? There are good people on the rock and pop scene, nice people doing their thing. Young artists these days know everything from the start, they've got it all figured out; they know how important PR is, they know how to sell their music, and that's great. As for originality and creativity, that's where everybody's lacking. I have a feeling all the music's been played already. But that feeling is not limited to music, that kind of thing is happening in all creative arts. On the other hand, I don't think it's crucial to create something that's never been seen before, but to create with passion and zeal, to pour energy into your art. You can feel that energy in great paintings, sculptures, as well as rock. What matters is positive energy. If you can make that happen, you're on your way. Psihomodo Pop has been around for thirty years. What has been keeping you guys so fresh and so creative? The band came to life spontaneously, we just kept playing and before we knew it, thirty years have passed. As we look back now, we've had great times together, and we've made great lives for ourselves. What keeps us interesting is our reputation, I think. People know who we are. We can get away with more than some young band; even try a new direction without being criticized. Our whole career happened spontaneously, so to speak; when we started playing together, we had no idea what will come out of it. Then again, if in 1964 you'd asked Mick Jagger how long he'd be in the music business, he'd probably have said, Oh, I'd be happy with another year or two. Is there anything you'd like to add – or maybe get off your chest? I don't wanna sound preachy, since that's never been my style, but I do have something to say to the entire country: come to your senses, Croatia, think positively and keep an open mind. It seems to me people are bent on working against each others these days, and that can't be good, neither for the country, or for any one person. When you invest in others, you invest in yourself. I'd like to see that happen. I'd also like to see this place have some kind of normal political life, get out of this sick atmosphere that's killing us all.