Marina Nautica
Relatively new marina offers first-grade yacht accommodation, has a small hotel, a restaurant, nice bar and service facilities
One of the very few marinas in Croatia aimed at private owners and private owners alone, marina Nautica is one of the most elite yachting hubs in the Adriatic. Very popular among private yacht owners, the marina hasn't been operating long, but its many advantages have pushed it straight to the top. The complex includes the marina, a small hotel, club and restaurant, as well as an 80- ton travelift, gathering in one place everything a yacht and her owners might need on vacation. The hotel is cozy and modern without sticking out too much in the picturesque Istrian landscape, allowing guests – and their yachts – to spend a peaceful couple of days by the sea. The marina is very popular among guests from the region, and unlike many others, especially in Dalmatia, does not close in the winter.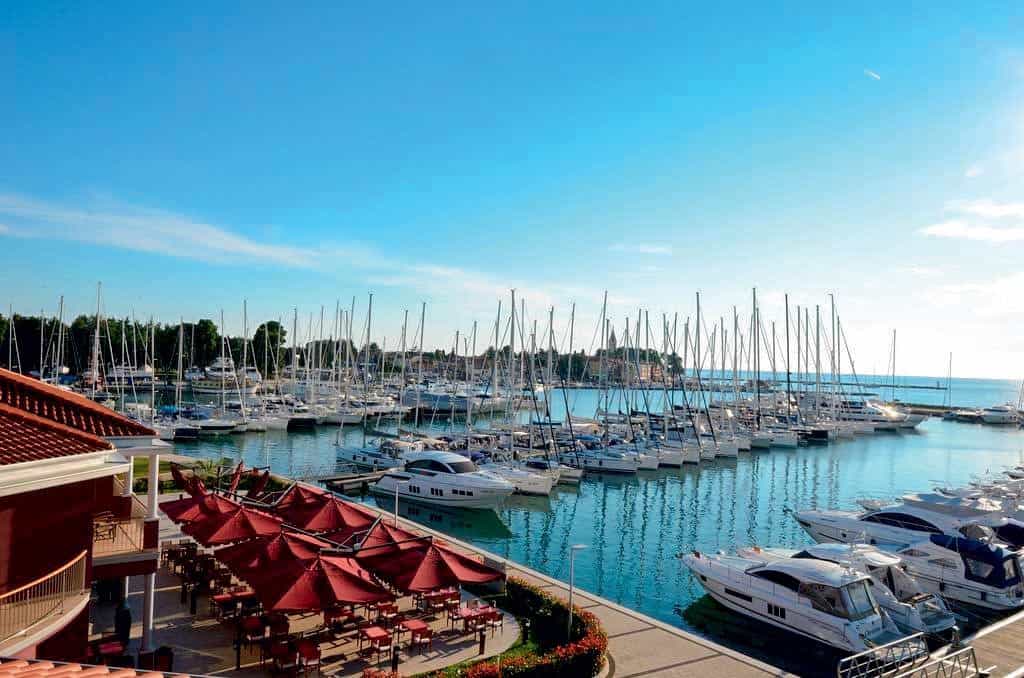 The entire Istrian peninsula and Novigrad in particular give tourists reasons to visit in the off-season as well, and the marina is probably the most peaceful during summer, when it is more of a one-day stop for most yachts. All-year long, the marina is a gastronomic hub of its surroundings, promising delights of local cuisine and fresh ingredients. Restaurant Navigare almost exclusively uses domestic ingredients and follows the season, in the best culinary tradition. Other than traditional Istrian dishes, guests can enjoy Dalmatian air-dried ham, excellent domestic and international wines, or fresh fish or meat grilled in front of their (hungry) eyes. After dinner, move next door to the Booz & Blues Club and relax with a drink in your hand, enjoying the rest of your evening. All hotel rooms have view of the sea and the marina, and vary in size up to 100 square meters, and all are decorated in the traditional yacht club style, and the hotel also has a wellness salon available for guests of the hotel and marina.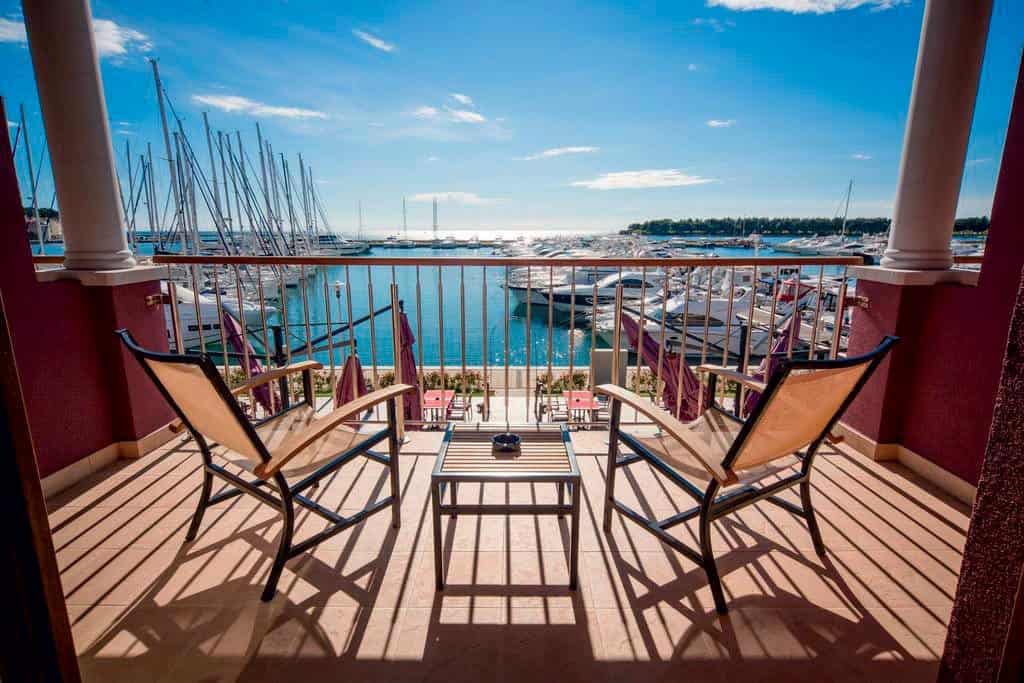 The marina has six docks, with plenty of space for large yachts over 50 feet in length. The maintenance and repair center of the marina, which serves as Mennyacht center for Istria, is known for quality of service. Easily accessible to yacht owners from Austria, Slovenia and Italy, the marina is always operating at almost full capacity, but never crowded, and has recently become even more popular among the weekend-yachting crowd. Theme nights and entertainment events all through the year are also a big hit with guests, and often the reason to come back next year and spend a fun few days with their new yachting family in Marina Nautica.
Photos by Marina Nautica & Shutterstock