First version delivered in dazzling Monte Carlo Blue Carbon
Production of the D8 GTO RS is in full flow and the first 20 cars have been delivered in the meantime. The very first D8 GTO RS Bare Naked Carbon Edition – in Donkervoort Monte Carlo Blue Carbon – will this week also be leaving the Donkervoort factory in the Netherlands and head to its new home in Germany. This special edition is made completely from visible carbon, which is a technique where the material's unique and recognisable fibre structure remains visible and accentuates the high-tech and super-fast nature of the RS. The first unit of this eye-catching super car was produced using remarkable and innovative transparent paint technology, which gives the RS a stunning blue colour while still showing the pattern of the carbon fibre.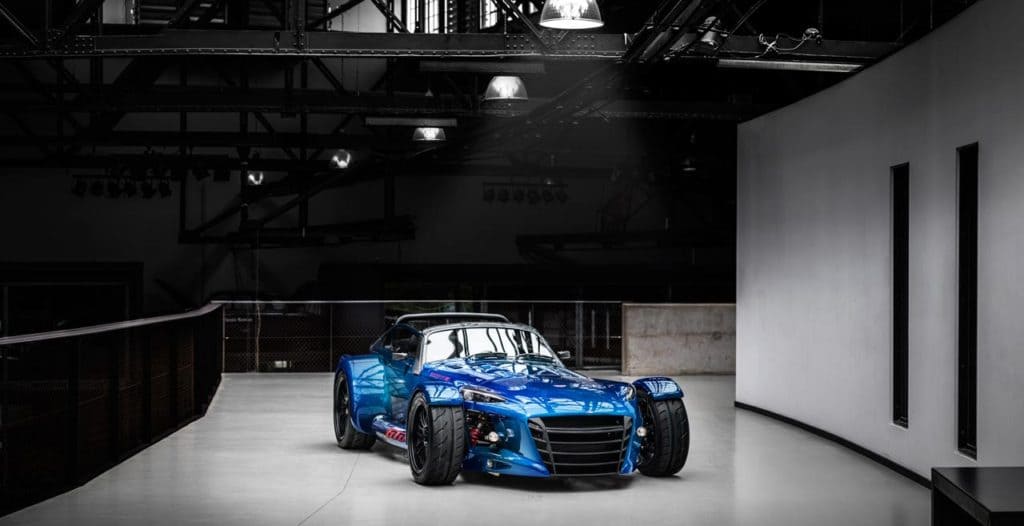 The Bare Naked Carbon Edition emphasises the high-tech, ultra-light and super-fast nature of the D8 GTO RS, which goes from zero to 100 km/h in just 2.7 seconds, by combining a powerful 2.5L R5 TFSI super sports engine with lightweight visible carbon fibre components. The exterior and interior of this – cosmetic-only – special edition is almost entirely made from this super-strong and ultra-light material. All of the exterior, from the beastly nose to the recognisable diffuser, is made from visible carbon. The 'carbon look' is continued in the interior for the tunnel, doors, window frame, dashboard and seats. But carbon fibre can also be found in the smallest details; even the belt and roll-bar trim, ignition cylinder housing and headlight housing are made from visible carbon.