Romantic souls longing for some peace and quiet will like the Adriatic best in spring or fall, while those always on the lookout for the next party are going to enjoy the long, loud summer
The Adriatic Sea is undoubtedly the most glamorous part of Croatia, and in the past decade it has become even more glitzy, but somehow managed to stay true to its nature. Diverse enough for every yachting enthusiast – including this one, with ten seasons of sailing after ten seasons away from the sea – to design their very own perfect route, the Adriatic is a region where you can go wherever your interests or heart take you.
In the high season, crews looking for day and night partying will easily dream up their ideal route, as parties abound from hidden coves to big cities. Dreamy romantics will love spring and fall when the Adriatic is quieter, and all those hidden coves are silent havens. If you're here in the high season and still looking for a quiet beach, ask the locals: they know where everybody is and, more importantly, isn't. The micro-region going through a mini-revival is the Hvar-Vis-Modra Špilja (on the isle of Biševo) stretch, where prices of everything are going up, and the sea keeps getting more crowded by the week.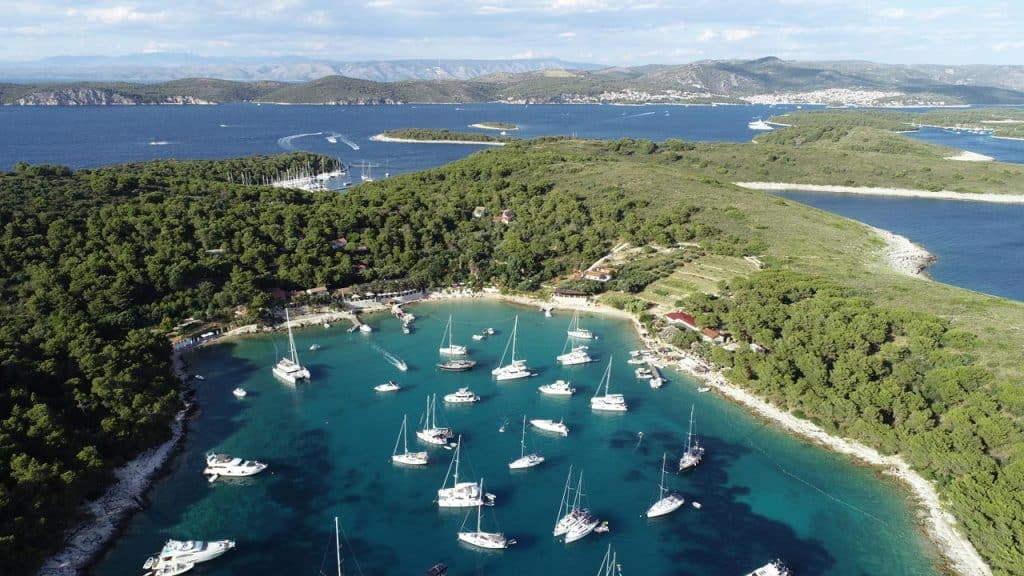 Yachts will find that part of the sea especially annoying when speedboats from Split zoom by: day-trippers love those waters, so beware of traffic. Speaking of traffic, party boats are an inevitable fact of life around there (anywhere between Split and Dubrovnik, really), so perhaps it is best to avoid the region in the high season.
In the past few years, the high season has stretched from three to six months, and the number of chartered vessels sailing the Adriatic has multiplied – while the number of marinas and berths has grown only marginally. Many marinas have been restructured, and several new ones have sprouted, but with online booking, finding a spur-of-the-moment spot in any of them is nearly impossible.
The waters around Dubrovnik have welcomed two new marinas (Marina Frapa Dubrovnik, still not open for business, and ACI Marina Slano), but that region is still short on berths. On top of all that, the price of everything in marinas have skyrocketed, so many yachts looking to avoid the high cost of a structured stay in the Adriatic are choosing to moor wherever they want – weather permitting.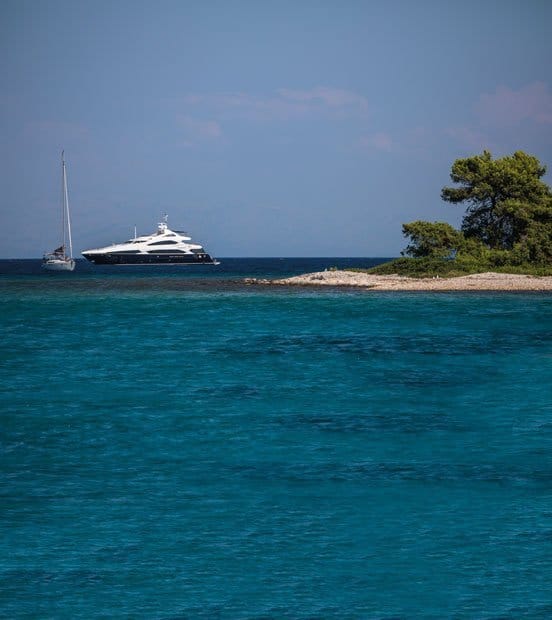 Another option is mooring by the buoy, especially in the buoy-dotted waters around Split. If you're looking for a low-cost sailing holiday, the Adriatic is not the place for you, especially if your interests include local gastronomy. The most expensive part of every type of vacation in the Adriatic is also the most questionable one, with prices of allegedly local and gourmet food along the coast reaching inexcusable heights.
Eateries big and small, classy and family-style dot the coast, with the family-style restaurants offering more or less the same menu, and the classy restaurants boasting creative cuisine, looking to cater exclusively to those willing to spend extravagant amounts of money on meals. Worldwide, the pollution of waterways is an issue and the Adriatic is no exception; however, this is changing for the better thanks to local and governmental initiatives.
Locals are involved in regional and state environment preservation initiatives, cleaning their beaches with zeal, and the state is mulling several large environment protection programs. Thanks to these actions, hopefully, the marine eco-system of the Adriatic will still be here in its pristine state for future generations to sail and enjoy.
Text Josipa Vlahović Cikatić
Photos by Mario Jelavić and Darko Šupuk