Dufour Yard starts 2021 with the launch of 2 new models: the Dufour 470 and the Dufour 61, after the still new Dufour 530
The Dufour 470 symbolises the renewal of the brand, in particular with a 4-cabin layout that so far did not exist on the market. She is also innovative through her design and her racy, 'powerful' aspect, which it totally embraces.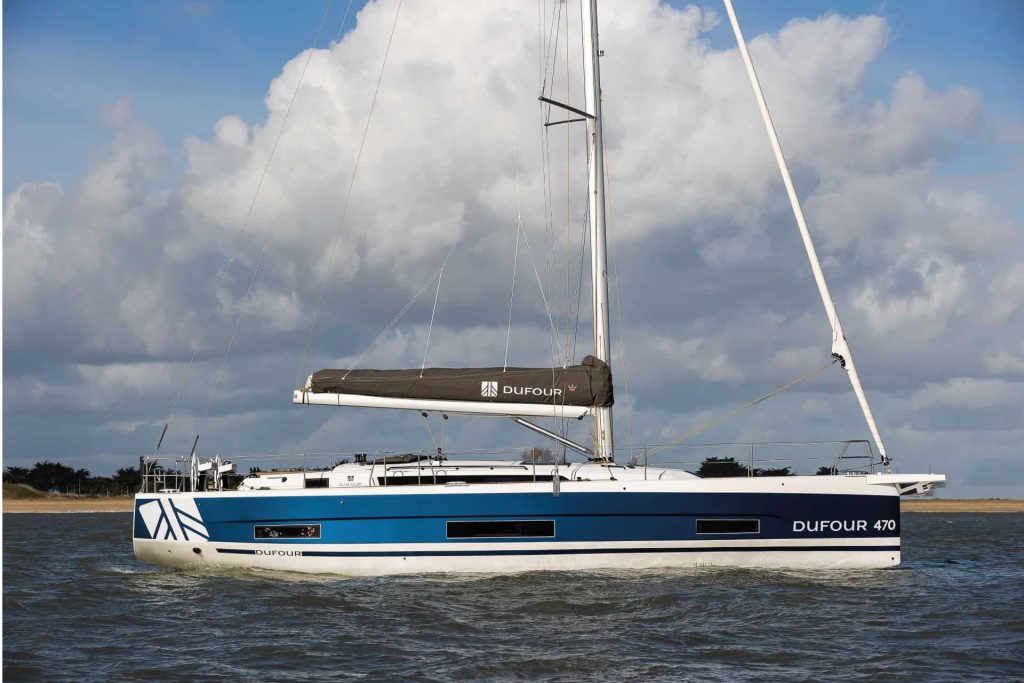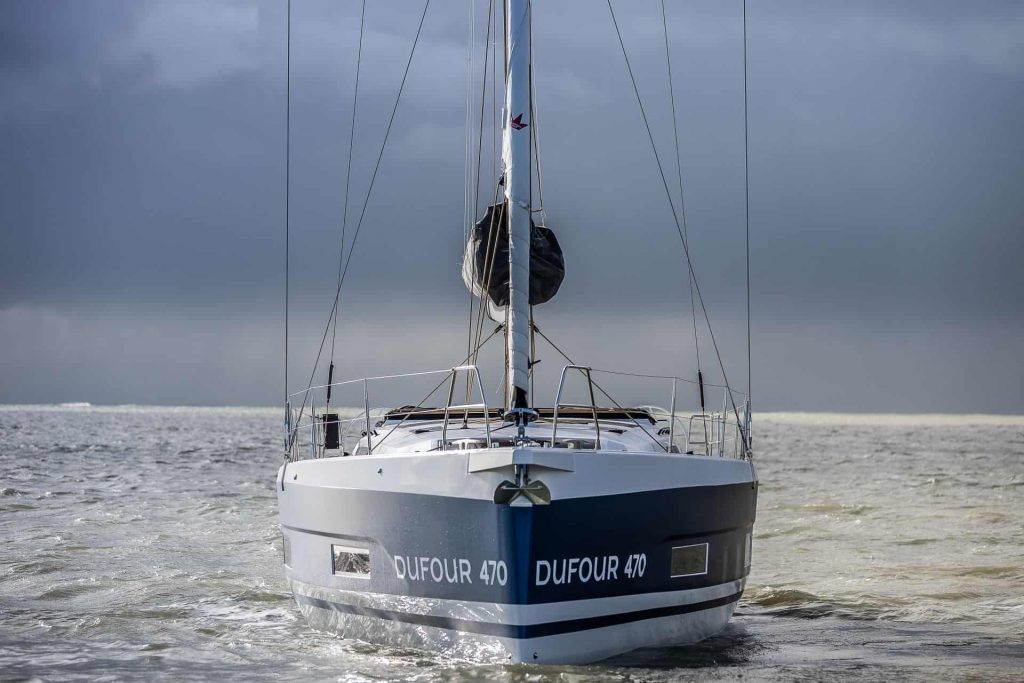 Dufour 470 demonstrates the shipyard's determination to always offer innovations while drawing inspiration from Dufour's long history and expertise. She also symbolises the brand's revival, which has already begun with the Dufour 530, and she benefits from our shipyard's DNA while offering a touch of modernity.
New Dufour integrates all the essential elements of our brand: a cockpit that is entirely closed, telescopic davits, or a large bathing platform. Everything is done for the owner to feel at ease; the engine compartment has also been loaded with innovations.
This new model stands out thanks to a new shell design that allows to refine the silhouette while keeping impressive interior volumes. The Dufour 470 has a new refined hull design based on the model of modern racing boats, which allows for greater sailing stability
and improved maritime performance. The new 470 is offered in three distinct versions to suit every owners needs whether sailing with a full crew or short handed.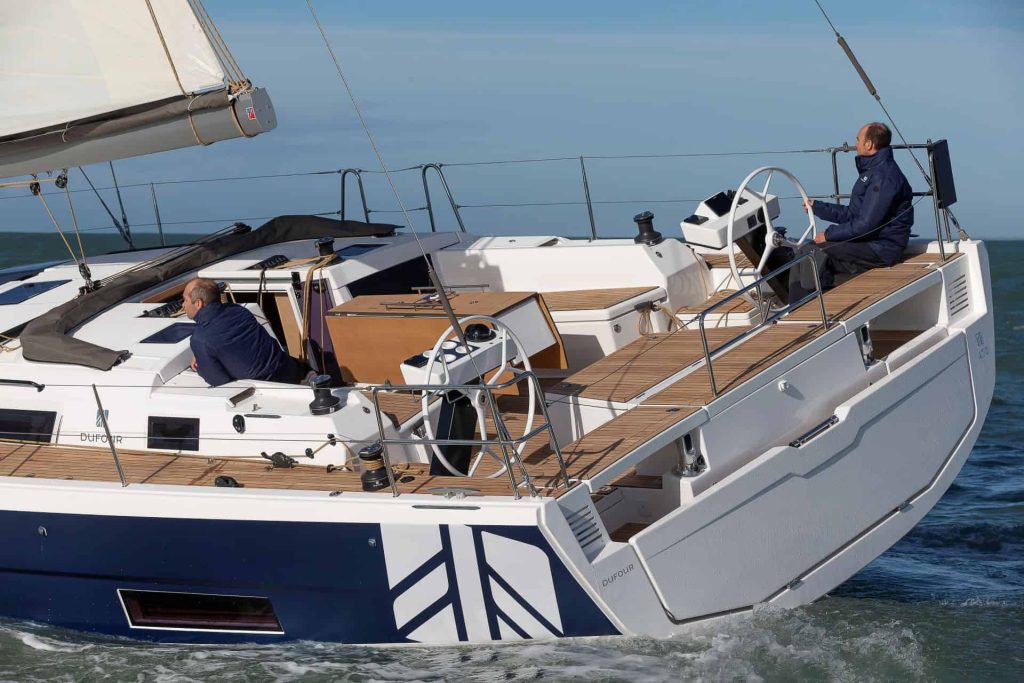 The 'Easy' version is for owners and renters looking for simplicity and comfort. Its refined traditional manoeuvring plan, with its two winches and its self-tacking jib is the perfect compromise between performance, great mobility and comfort.
The 'Ocean' version is ideal for owners who want a more traditional manoeuvring plan with the sheets positioned on the coamings
and the halyard and mainsail traveler manoeuvres close to the helm station. This version with more sail area allows you to gain in marine performance.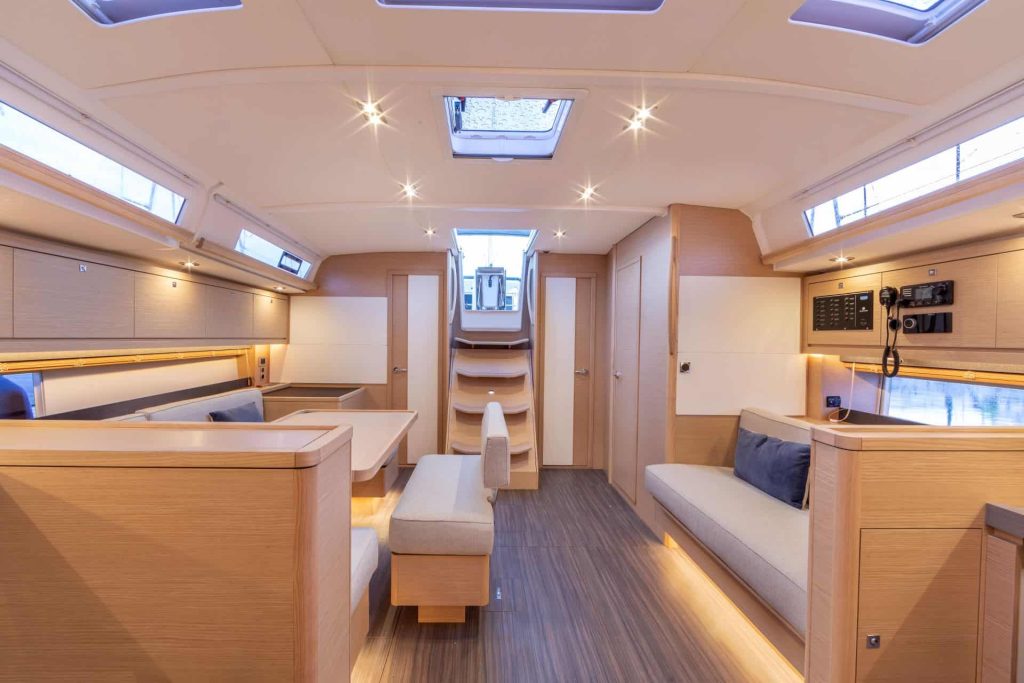 The 'Performance' version is ideal for lovers of great thrills and regatta sailors. With its 6 high quality winches, her clew at the bottom of the cockpit and her 'Performance' equipment, this model is transformed into a pure-racer.
The interior of the 470 is faithful to Dufour DNA with its large galley at the front of the saloon. The versatility of this model lies in the interior layout of the saloon, with the possibility of having a front or longitudinal galley. The living rooms and cabins are well balanced and enjoy lots of natural daylight.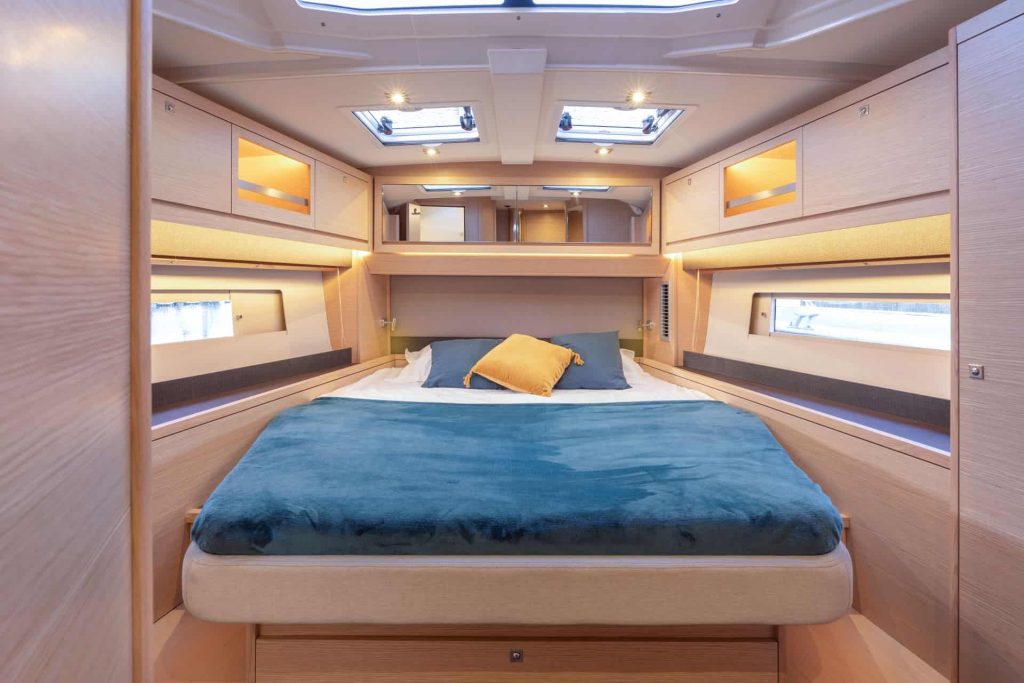 In order to be in tune with all Dufour owners around the world, the design office, in association with Umberto Felci's firm of naval architecture, has developed three design trends: Boston, Europe and Millenium for three different atmospheres.
This cross-functional project applies to all Dufour models to suit all desires.
Photos Dufour/Jean-Marie Liot