Easy and Fun Sailing Boat
Essential Toy Aboard Cruising Boats
The Tiwal 2 is the perfect water toy for exploring and extending the pleasure of sailing when you're at anchor. It responds to a real demand from superyachts Captains and owners, in search of fun and sports activities for their guests and crew. This small, inflatable, single-handed 2,80 m dinghy is equipped with a loose-footed sail of 5,60 sqm. It can carry up to one adult and one child (or two children). It weighs 40 kg and comes in two bags.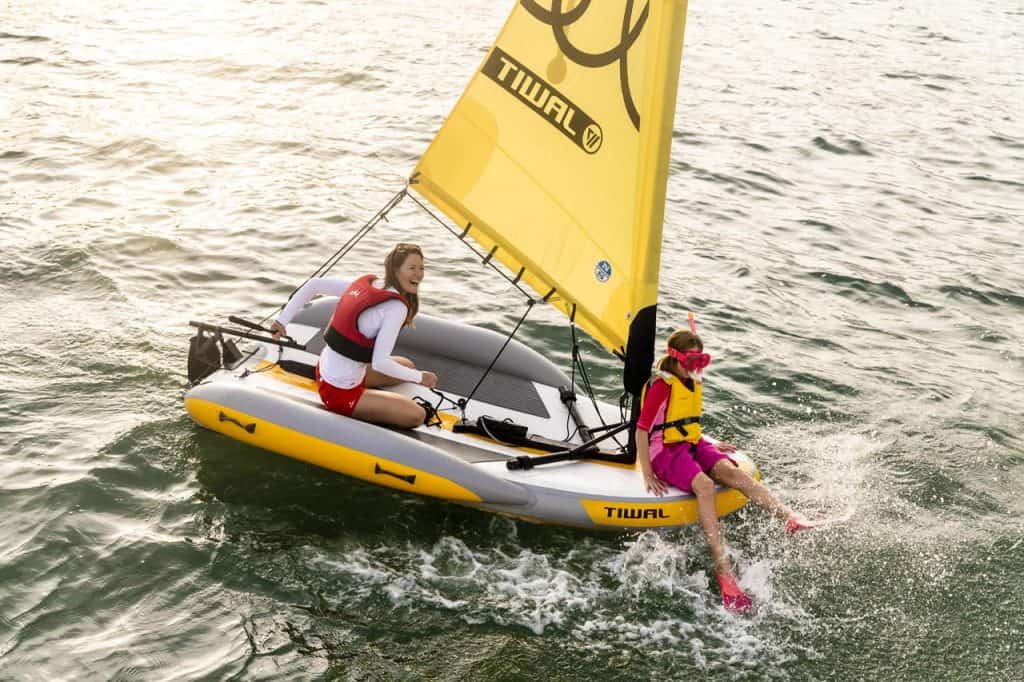 The Plug and Play dinghy is assembled in 15 minutes and in five stages: hull inflation, inserting the daggerboard well, installing the rig, the appendages, and then finished off with a final few strokes of the pump. The inflatable wings allow for comfortable and reassuring initiation. More experienced sailors will appreciate the boat's responsiveness and its playful side in established winds (up to 15-20 knots).
Sailing a Tiwal is about more than just a day on the water: it's an expedition! It is the pleasure of fun and sporty sailing; it is also about moments to be shared with family or friends.
Photos and video by Tiwal