Enjoy the 'Granturismo Experience'
Silver Arrows Marine revs up 'Granturismo Experience' for summer
Silver Arrows Marine, builders of the 'Silver Arrows of the Seas', has confirmed its participation in a number of high-profile events through spring and summer 2017, all designed to showcase the company's unique 'Granturismo Experience'.
The events start from the Monaco Formula 1 Grand Prix on 25-28 May when, as Mercedes cars vie for the lead on the track, 'Mercedes' the first Silver Arrows of the seas will be in pole position in the harbour welcoming guests to demonstrate its uniqueness, in design, comfort, exclusive material, technical solutions and performance.
At Palm Beach International Boat Show, Silver Arrows Marine has partnered with the My Yacht Group aboard a superyacht for an informal presentation about what makes the acclaimed Silver Arrows Marine-Mercedes-Benz Style-designed 14m motor yacht so special. My Yacht Group is renowned for 'connecting the world's most interesting people' by arranging luxury hospitality for small groups on board private superyachts at premier international sporting, social and artistic events. They believe that experiential days like this are a key ingredient in the one-to-one relationships the company establishes with customers before, during and after a yacht's commissioning and delivery.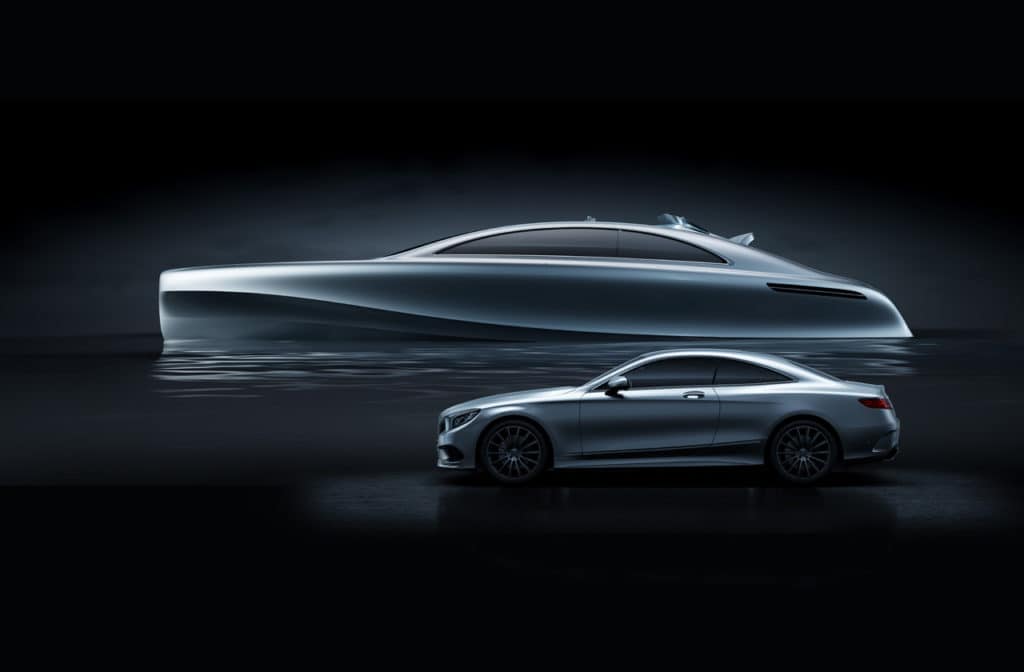 Silver Arrows Marine will again be partnering My Yacht Group on board a superyacht for the Monaco F1 Grand Prix, as well as being able to offer invited guests the 'Granturismo Experience' in what is Silver Arrows Marine's home port. This innovative concept takes guests on a truly Granturismo journey, on land by Mercedes-Benz automobiles and on sea by 'Mercedes', the first ARROW460– Granturismo which has been designed to be the marine cousin of the Mercedes-Benz family of luxury automobiles. It is a day being seduced by luxury, innovation and craftsmanship.
Other key events in the South of France where ARROW460–Granturismo will be present this year include the Cannes International Film Festival, the exclusive Jumping International de Monte-Carlo event, the Cannes Yacht Festival, the Monaco Yacht Show and others event will be announced later.