Esmeralda Fernandes De Sá
From airplanes to yachts
With their new model, Adler is looking into the future – and while the builder known for hybrid-powered yachts is working on it, you can test their latest model, Suprema 76
According to the dynamic manager of Adler, Esmeralda Fernandes, a Brazilian with Croatian roots, the sales are about to go crazy. After the launch of the 76 feet long Adler Suprema, they are getting to ready to create an even bigger model, and starting a charter business. The young brand from Switzerland has more experience than it seems – two decades of it, albeit in private aviation. 'We are a private aviation company, and have been around for twenty years,' says Ms. Fernandes De Sá. 'We own sixty-two planes and we sell jets – Cessna, Gulfstream, Falcon, Embraers – from small private ones, to the really big ones. We also manage planes, which unlike yachts have to be maintained and serviced regularly, otherwise they cannot be cleared to fly. We provide complete maintenance and servicing, in addition to managing planes for charter. The size of our fleet speaks for itself. We have clients all over the world, including the former Yugoslav countries.'
The yachting industry is full of experts that have transferred over from the car industry, bringing along their know-how. Are there any parallels between the aviation industry and the yachting industry?
The aviation industry is, plain and simple, more expensive in every way. For example, a coffee machine compliant with private jets costs up to forty thousand euros. Although I've only been in the yachting industry for a year, I can already tell the emotional stakes are higher. People care more about their yacht than their plane: sometimes they buy the plane and have it chartered the next day. Yachts are different; they are used for family time, for holidays, and mean more to people; they actually spend time on their yachts. Still, the profile of yacht – and plane owners are similar, and that is why we are venturing into yachting. All our clients, private jet owners, have yachts. They trust us already, so we have decided to offer them a yacht unlike any other, something truly unique. The yacht in question is only 24 meters long, but her interiors are unprecedented. It is powered by hybrid engines and designed by Nuvolari Lenard, whose style is recognizable in every detail.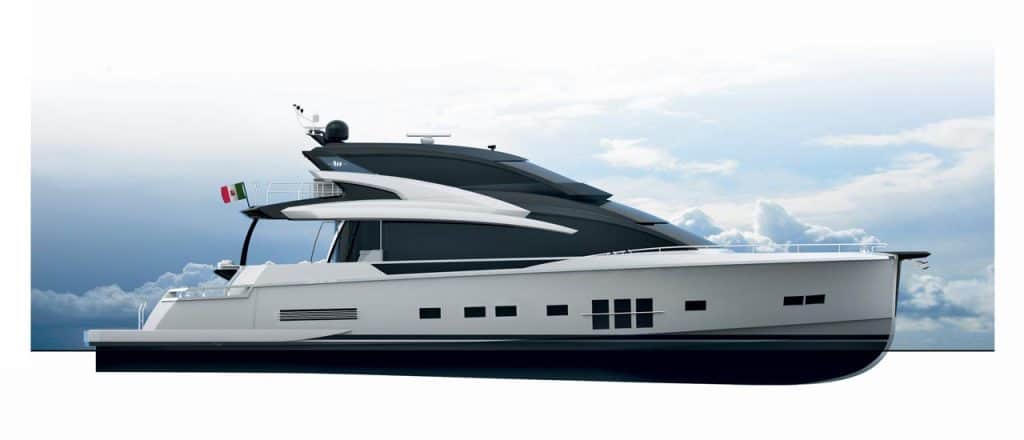 What have you learned about the yachting industry so far?
We believed we would build even smaller models than the Suprema, but we have come to realize people want bigger, not smaller. Our next model will be 82 feet long, and the one after that 108 feet. They will all be built in Monfalcone, where we purchased a yard. We have had inquiries from all over the world, clients looking to buy a yacht, but saying 76 feet is not enough. We have even had inquiries for a 50-meter yacht, but for that one we will need to partner up with another yard. We are continuing our cooperation with Nuvolari Lenard on that project, and the yacht will be a full custom.
You have received the first order for an Adler Suprema X. What can you tell us about that yacht?
The buyers is not from Europe, and the yacht has a somewhat classical layout, an extra cabin and engines aft. Also aft are two guest cabins, as are in the bow. The yacht should be ready by next summer. Our next model, after that unit of Adler Suprema X, will be Adler Suprema XL with a fifth cabin, located on the main deck.
What does your sales network look like?
It was not an easy thing to build, for one; because not many dealers are brave enough to work with less known brands. Still, we have found partners in Australia and the United States. Next step is the Adriatic, where we hope to find partners as well. Our Suprema will remain in Italy and will be available for tests.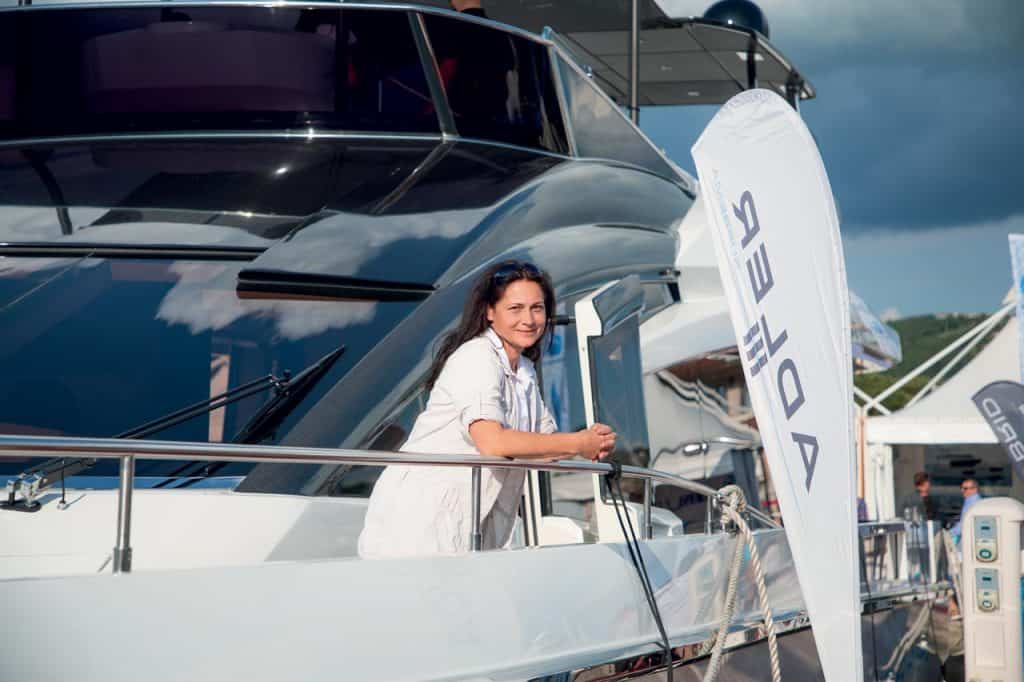 It will also be available for charter?
Yes, so potential buyers can test it and understand the true value of the model. Testings on water is something else; you don't get that kind of feeling from just showing the yacht to a client. People need to experience the yacht on water and see for themselves how the hybrid drive works. The yacht will be chartered for 25.000 euros per week, and if any of our charter clients decides to purchase the yacht, he or she will get that money back.
Your hybrid drive solutions are being used by many other builders?
Yes, many builders approached us, as did engine makers. They are all interested in HMS technology. Many of them tried creating something similar themselves, but that proved too difficult.
You are still using advanced composites?
The second model will be build in carbon and Kevlar. Our yachts come equipped with luxury items as standard; e.g. wine coolers and humidors, large dining tables, marble in the bathrooms, and steam baths.
Photos by Darko Šupuk