Functionality, world-class standards and luxurious amenities
As it celebrates its 35th anniversary, Gulf Craft made its European debut of the impressive Majesty 100, the newest addition to its line of Majesty Yachts – Superyacht Collection, at the 40th Cannes Yachting Festival. Participation in the esteemed European shows reinforces Gulf Craft's positioning as a builder for a global audience. A worldwide leader in quality, the brand has become synonymous with enduring value and an uncompromising commitment to safety and reliability. 'We are constantly innovating, constantly challenging ourselves to build more intelligently for an increasingly knowledgeable, and discerning, superyacht buyer,' said Erwin Bamps, CEO of Gulf Craft.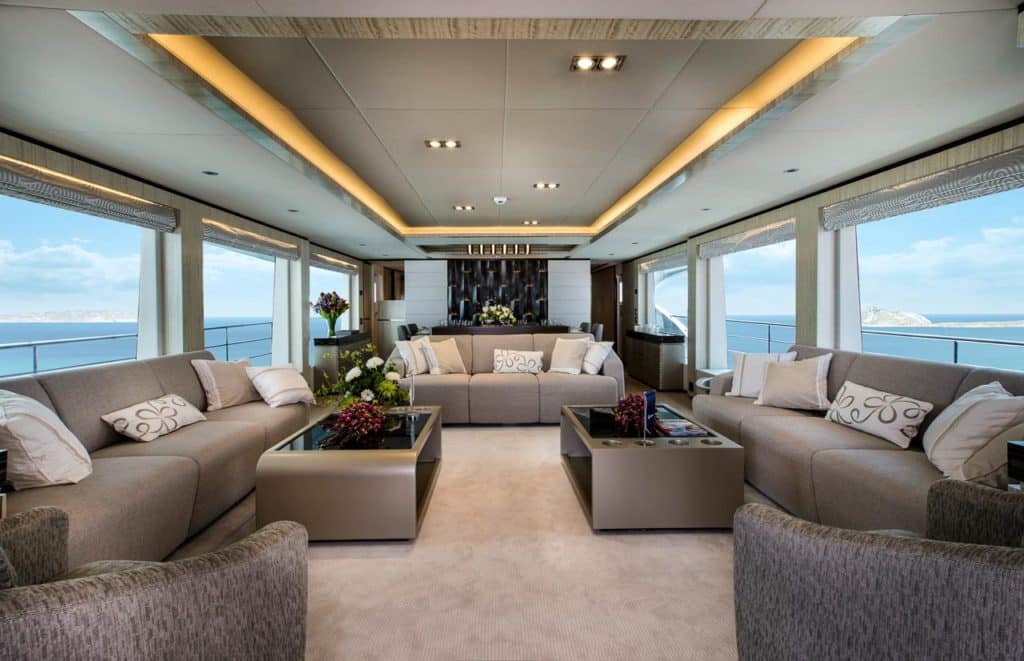 Unique to Gulf Craft's entry superyacht is its innovative sky-lounge – a more comfortable version of the traditional fly-bridge. With multiple seating areas in which to relax and unwind, the Majesty 100 enables guests sitting in the inside lounge to experience fabulous views outside, as they reconnect with one another. Boasting two rear balconies, one on each side of the rear seating area, and a huge raised wheelhouse where guests can comfortably watch the captain at work, the Majesty 100 is a superyacht for those who want to make the most of their time on the water.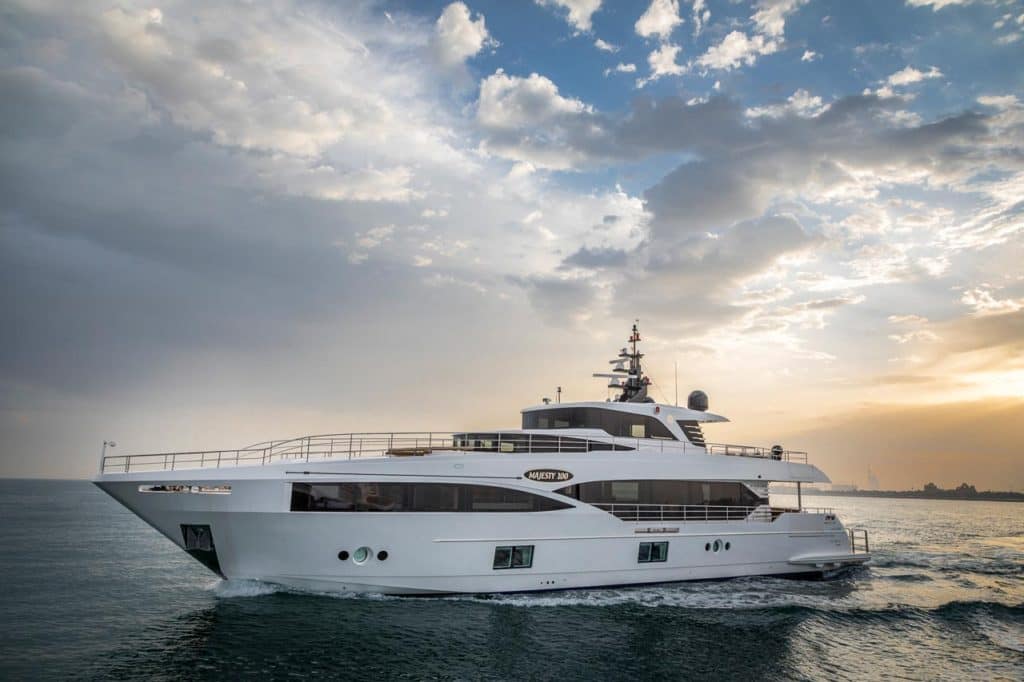 Cruising at a speed of 12knots, the Majesty 100's fuel consumption is impressively economical, allowing a cruising range of 1,000 nautical miles, while maintaining a top speed of 23 knots thanks to its two powerful 1,900 horsepower MAN engines. Smoother and quieter on water, simpler to dock, and easier to deploy tenders and other pleasure craft.
No tags for this post.