Exclusive Riva Destinations
The idyllic places where you can revel in the Riva legend and the unique style of the Riva Brand Experience
Savour the allure of the Riva legend all around you, as encapsulated by materials and wood that you can reach out and touch for yourself. For 177 years, they have been used to make the most famous yachts in the world, attracting a host of adoring stars and celebrities. More and more people are falling in love with the magnificent Riva Lounges, Privées and Decks in highly exclusive locations such as Venice, Monte Carlo, Formentera, Mykonos and Palm Beach. There is an instantly recognizable feel to the interior design schemes in these elegant, high-class settings: quintessential 1950s Dolce Vita style and inimitable details such as steel trims and lacquered wood instantly call to mind the iconic yachts of a golden, unforgettable age.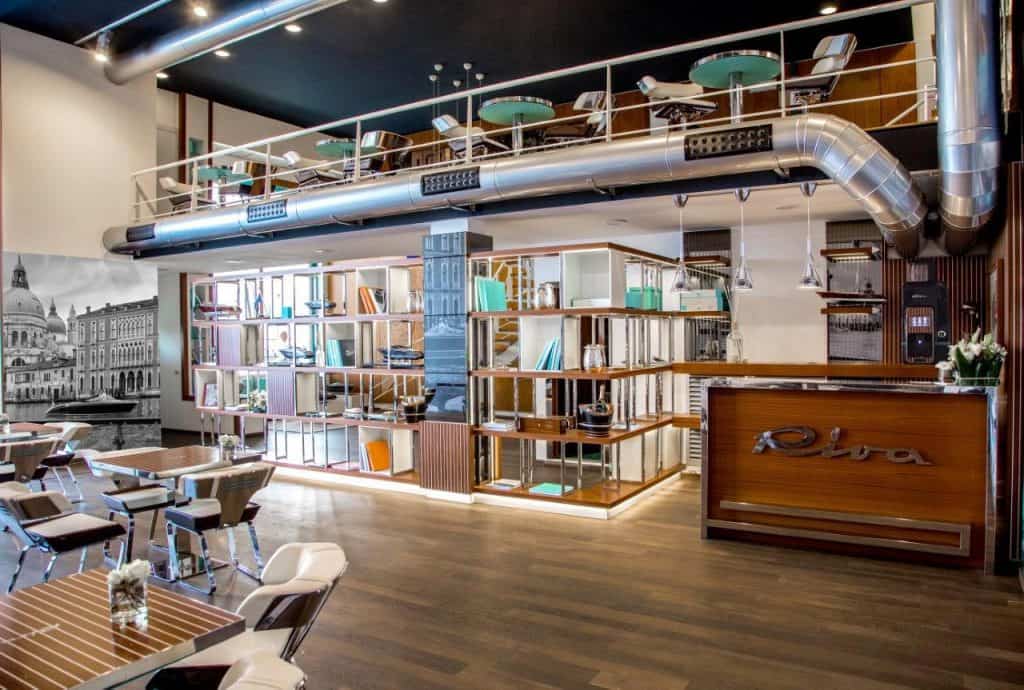 The concept and all of the furnishings – such as the Aquariva lamp and the Aquarama tables and chairs – are part of the exquisite Riva Brand Experience collection, which authentically embodies the timeless appeal and quality of the Riva shipyards. The magnificent Riva Lounge on the terrace at the Gritti Palace Hotel in Venice is renowned for its exceptional hospitality and Riva furnishings have helped to create a magical atmosphere. It looks out over the Grand Canal and has breathtaking views of the Church of Santa Maria della Salute. A stunning Aquariva Super 'In Doge' is moored there for use by guests, thus complementing the Riva Brand Experience in Venice and making it even more exclusive. Other dreamlike locations include a Riva Lounge at the long-standing Riva shipyard in Sarnico, one on the fourth floor of the Monte Carlo Yacht Club, and the Riva Privée in Garage Italia in Milan, which is inspired by the Riva Aquarama speedboat.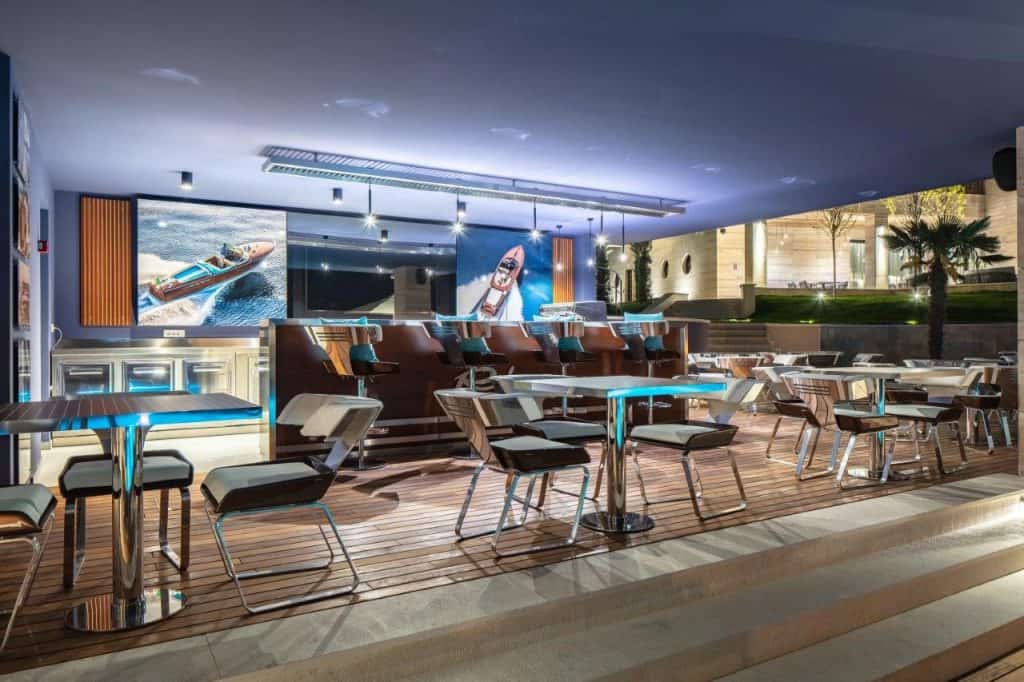 The Riva Lounges and Privées have now been joined by another type of venue: at the exclusive Nammos Beach in Mykonos, the Ferretti Group has opened the first Riva Private Deck. The new concept was developed in tandem with Ekka Yachts, the exclusive Riva dealer in Greece. It is an elite hub for yacht and superyacht owners, with select services, a lounge and a bar. In addition, the Riva Private Deck features a new complex of four Cabanas for visitors. Every Cabana comes with a private outdoor whirlpool tub, unlimited champagne, gourmet meals, a butler and a private chauffeur. Furthermore, guests can count on a number of Riva Yachts for transfers and to explore the island. Among the next eagerly awaited openings is a Riva Lounge at the Ikador Luxury Boutique Hotel & Spa in Opatija (Croatia): a famous seaside resort where kings, emperors and artists once spent their holidays. The stunning landscape and crystal-clear water mean that it is still hugely popular with the international jet set today. Also due to open soon are a Riva Privée at the Molo47restaurant in Formentera (the most glamorous destination in the Balearic Islands) and a Riva Lounge in Palm Beach, where you can really get into the Florida spirit.
Photos by Riva