Explore Your Way In Alta Badia
A unique outdoor adrenaline
Trekking, hiking, free climbing, bike touring, paragliding, geocaching… Explore your way! A new way of experiencing the beauty of the Dolomites UNESCO World Heritage, through sport, well being and nature
The new Explore Your Way! project made by Alta Badia includes all the action-packed sports activities that you can enjoy between 1500 and 3000m during summer. It is the ideal way to experience this area in the heart of the Dolomites, in close contact with completely unspoilt nature, in a direct relationship with the mountain and its most authentic aspects. In other words Explore Your Way! is a new, innovative and dynamic lifestyle.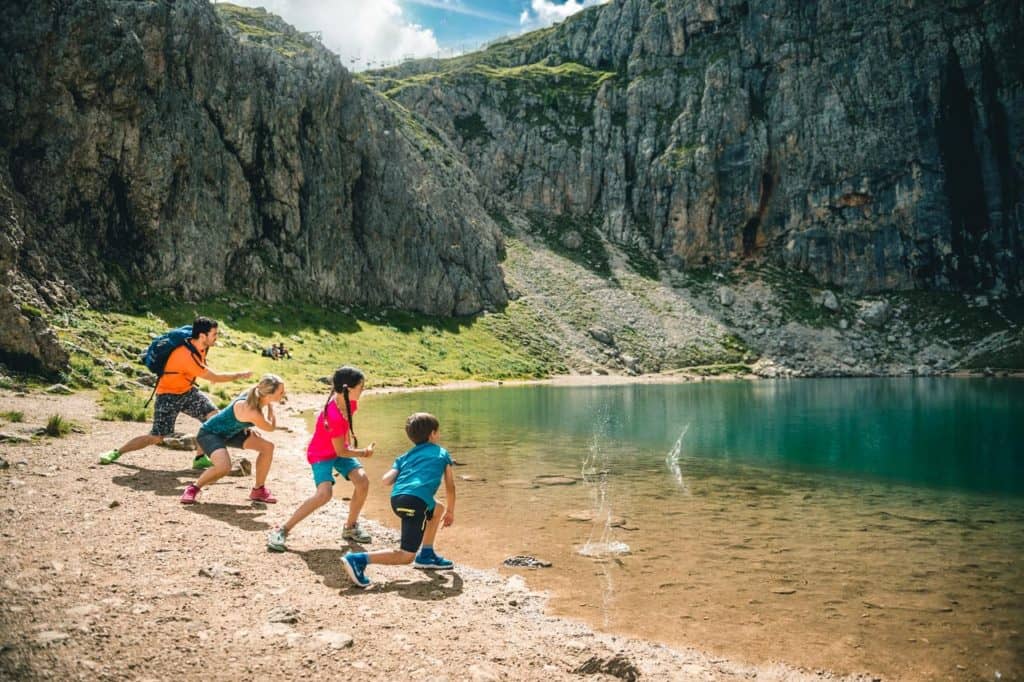 Activities that mountain lovers can choose from, according to their interests, are divided into four types. The 'nature gym' category is based on activities like trail running, geocaching, orienteering and speed-hiking, while the 'rock your body' category includes trekking, climbing, free climbing and vie ferrate. The 'bike' category is dedicated to mountain bike fans and includes bike touring, freeriding and enduro. Finally the 'flying' category is dedicated to those who love pure adrenaline, with paragliding, hang gliding and slacklining. There are lots of 'Explore your way' events and initiatives organized during the whole Summer, such as guided trekking tours with an overnight stay in a tent, a triathlon race with e-bike, running and orienteering competitions, rock climbing course and the 'Boé slackline show' with several exhibitions by professionals and the tasting of gourmet pizzas cooked by Michelin starred chef Simone Padoan.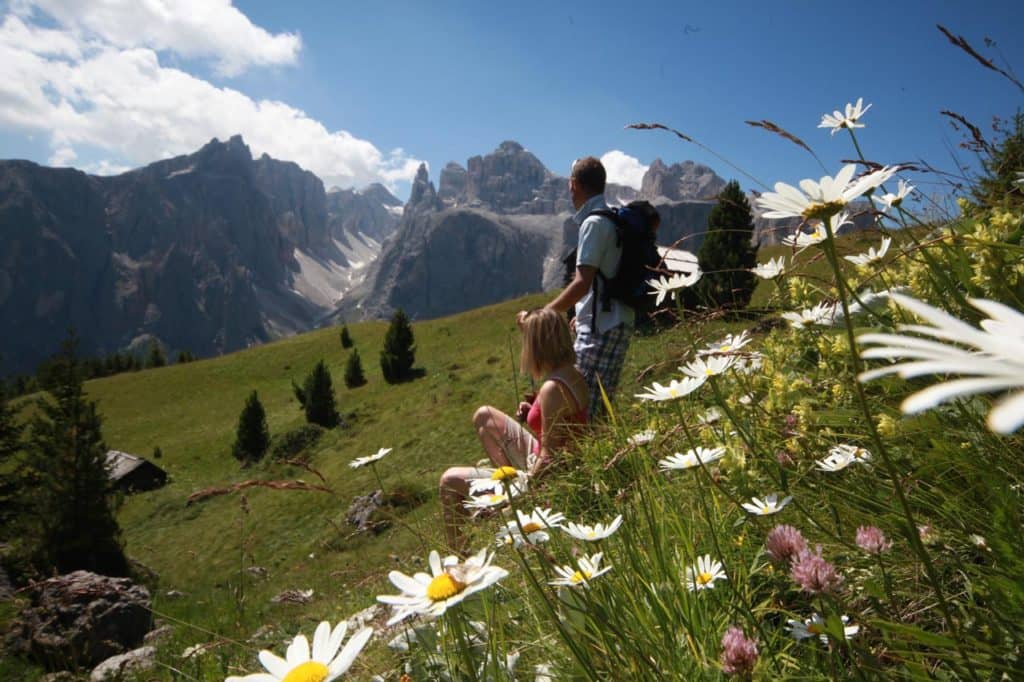 As part of the Explore your way! initiative, dedicated to those who love active holidays in direct contact with nature and with the magic of the Dolomites, there are also Movimënt Parks, located in Piz La Ila, Piz Sorega, Pralongiá and Boé that you can reach easily by ski lift thanks to the Alta Badia Summer Pass. The Movimënt Parks are connected by pleasant paths that you can follow by bike, on foot or on an E-bike, which makes travelling round the mountains quicker and more fun. E-bikes can be rented at the stations at the top of the Piz La Ila, Piz Sorega and Col Alto ski lifts or in the centres of La Villa and Corvara.
On the official website http://exploreyourway.altabadia.org/en/ book your Explore Your Way! holiday and create a programme acording to your needs.
Photos by Consorzio Turistico Alta Badia