The design of the Explorer 49.5, started about 12 months ago, is now complete and the construction site is currently being decided
Great cruising range, comfort on board and social layout. These are three of the keywords that guided Tommaso Spadolini in designing the new Explorer 49.5. The project, started a year ago and commissioned by an Italian owner, is now in the final stages before the start of construction.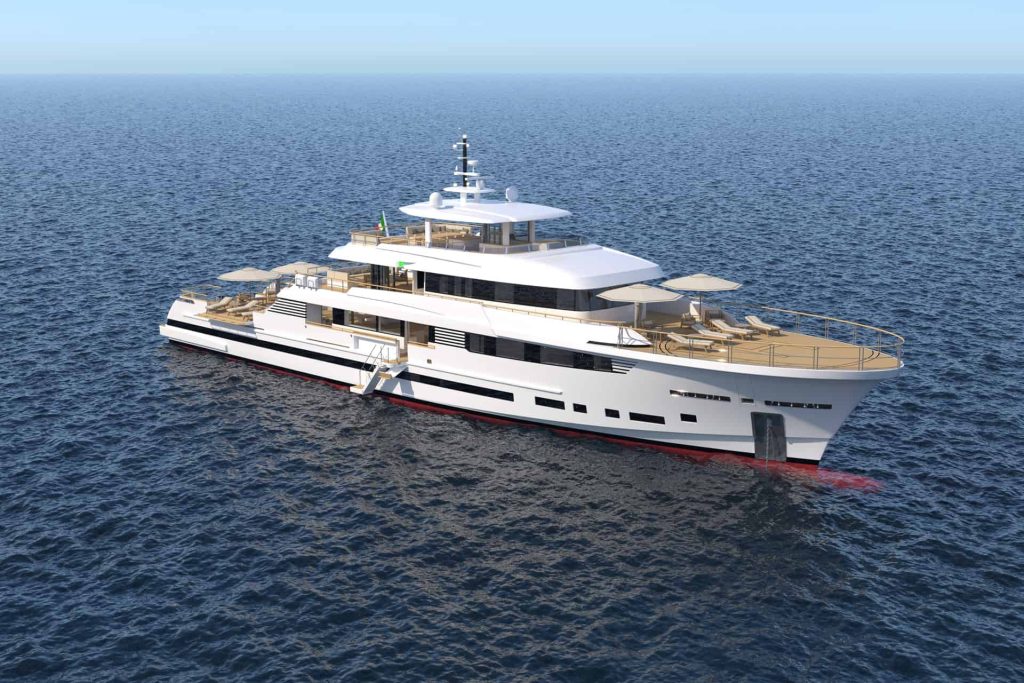 'The owner's demands were very clear from the very beginning,' said Tommaso Spadolini. 'First of all, to have large spaces, with as few differences in level as possible, and to have them covered and protected from the wind, so that the yacht could be enjoyed not just in the summer but mid-season as well. Then, they asked for a lift connecting all the bridges and, finally, for a flying bridge that wasn't a classic… flying bridge!'
This is why Spadolini designed a flybridge – which can be reached by a lift, a staircase for guests and a service staircase for the crew – that was not just an area to relax in, with the classic 'structural' sundeck, but a real meeting place for the owner and his family around the central galley unit, the large worktops and the table for twelve. In addition to the protection provided by the hardtop, it is possible to fit a 'sail-inspired' sprayhood, which protects the flybridge on three sides when at anchor in a roadstead.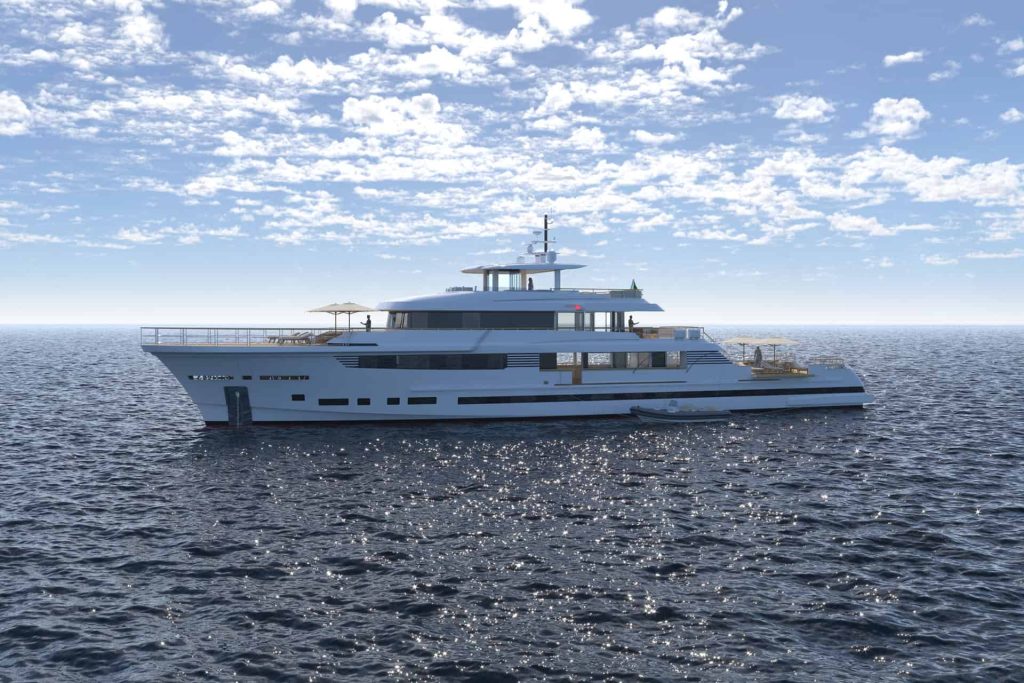 One of the distinguishing features in the exteriors of this Explorer 49.5 is the absence of fixed sunbathing areas. Sunbeds and umbrellas also furnish the large flush deck cockpit that conceals a swimming pool. When closed, it remains perfectly integrated in the flooring; when opened, a hydraulic system raises it by 70 centimetres and it can be filled with sea water and enjoyed while sailing. From the cockpit on the main deck, it is just a step down to find a true lounge area sheltered by the superstructure of the upper deck.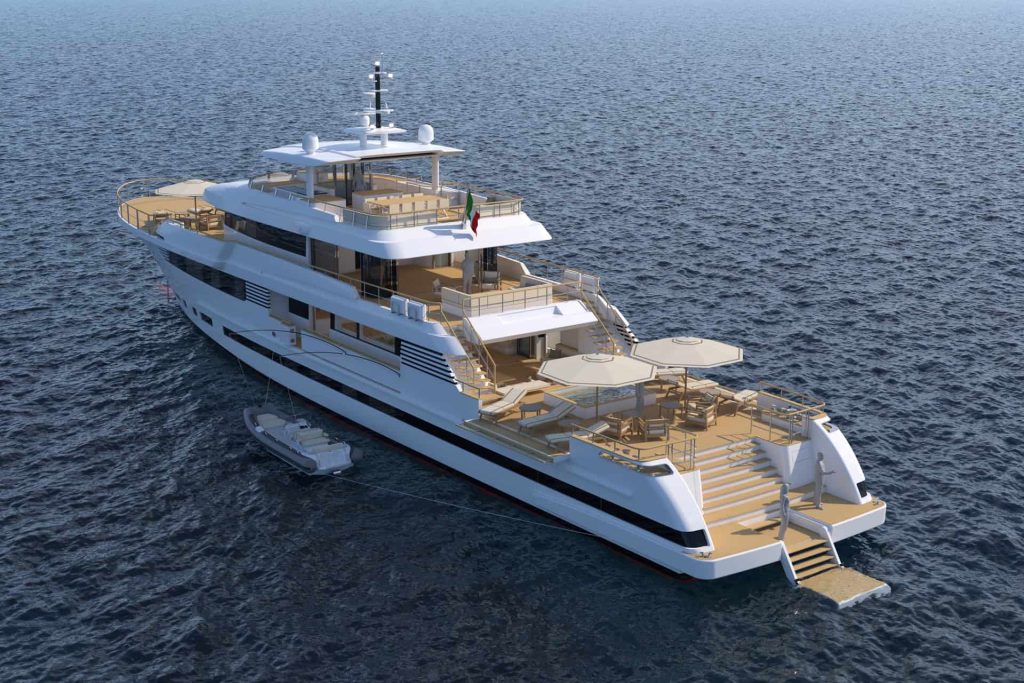 Sliding glass doors mean that, when open, it can be integrated with the interior living room with sofas and a dining area, eliminating any separation between inside and outside and creating a single large living area. In terms of the sleeping area, a classic layout was chosen, but what is striking is the division of spaces. On the main deck we find the full-beam master suite with study, walk-in wardrobe and a double bathroom with central shower.
The Explorer 49.5 will be built with a steel hull and a aluminium superstructure and Tommaso Spadolini has managed, in these twelve months, to keep it under 500 GT: a very important feature for a 49.5 metre yacht and also a request from the owner.
Photos Tommaso Spadolini