MCY going bigger, stronger and – Croatian
With the Monte Carlo Yachts having an international success and with their flagship, and the 105 ready to launch in July, the brand is marching to the future with big steps
The Monte Carlo Yachts was completely unknown to the market only five years ago, when the first unit, their 76 footer was launched in Venice. Today, there is no yacht lover that doesn't know the brand, with four models in the line and their flagship of 105 feet, to be presented in July. Furthermore they have sold the first MCY under Croatian flag, the yacht being the star of the show in Split. This was a perfect opportunity to speak with the company's Managing Director Fabrizio Iarrera who was with the company from the beginning and is one of the most important persons in this story of success happening in the Adriatic Sea, in Monfalcone, where their yachts are built.
Congratulations for selling the first Monte Carlo Yachts yacht in Croatia. What does this mean for you?
There are already some Monte Carlo Yachts cruising in Croatia but they obviously come from other areas of Europe so it is very important for us because this yacht goes to a Croatian customer. The yacht will be in Split with one of our partners – Nautika Centar Nava, which also brings more importance to this sale.
What are your expectations from this market?
This is the market that is very important for us. Having more MCY flowing in these waters where you have gathering of many customers coming from all over Europe, from Germany, Austria, Croatia, Italy is important. It is particularly important to show our products cruising in these waters in summer time, so we appreciate very much the opportunity that Nava has brought to us.
What can you say about the company that sold this MCY?
They are a long-time partner of Beneteau Group, they have previous experience with the yachts we are producing and selling today. It is the value which they bring to us because they are very expert with the type of the product we are developing. Also Nava is one of the most important partners in the Beneteau Group. This is twice as important for us as they bring competence in front of our customers and they joined MCY as a company partner of Beneteau Group.
The Beneteau Group's support is very important?
We have wonderful support from Beneteau. Nava are partners who are already working with them. On some other markets we have to bring new distributors in the network which is the value that Monte Carlo Yachts is bringing to Beneteau Group, and on others we are getting what Beneteau Group has already established after many years of co-operation. It is one of the secrets of the quick success of MCY and one of the reasons why Beneteau Group decided to launch MCY. Having already partners who were ready to invest their energy into a product that the Group did not have, and the customers were looking for luxury yachts like ours.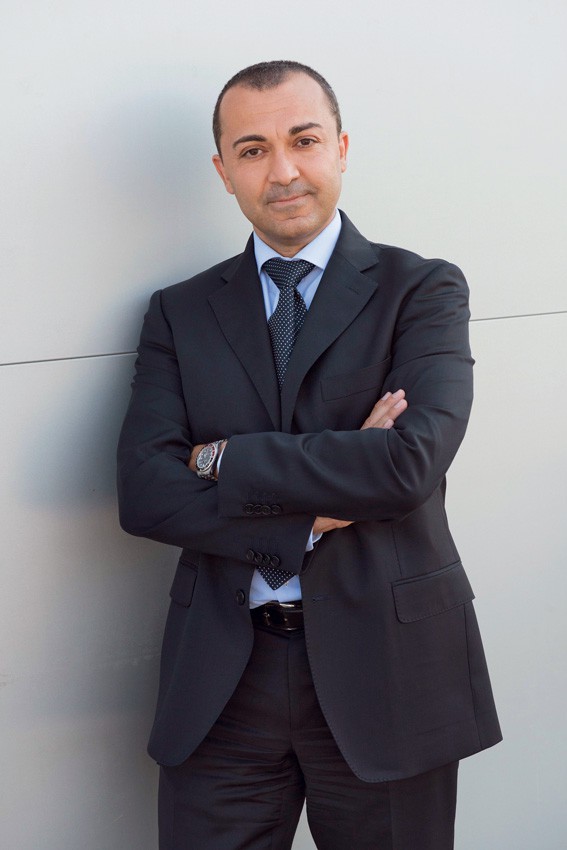 Can you tell us more about your new model, the flagship of the Monte Carlo range, the 105 which will be launched in July?
It is very much a secret. We have already given brief presentations all over the world, especially to customers, and press will be invited to join the world premiere in Venice on 26th July. This yacht is the first MCY yacht over 24 meters with a strong family feeling with the rest of the range, so it will bring consistency with previous MCY models launched on the market and it will give the view on what comes next.
Can you say what comes next?
Step by step the Group has given us approval for going further as we were showing consistency and success on yachts we developed and presented on the market, the 105 has been approved and now we know it is very successful project. The first two units have been sold one year before launching the yacht. And now approval has been given by Beneteau Group to go ahead to larger size yachts.
What does it mean for you to enter the '30 plus' meter segment?
It is a very important step which was planned initially when we launched Monte Carlo Yachts and it is consistent with the way of designing and building the yachts that we apply in Monte Carlo Yachts, starting with MCY 65. In a way, we treat the MCY 65 as a semi-custom yacht and we design and build it with an extraordinary innovative approach. The same approach is then applied to the MCY 105, thus giving us tremendous advantages in terms of creating reliable quality with an industrialized approach, which is one of the things you will like most in our yard: we design and build yachts in a totally different way comparing to the rest of the market.
In which way?
It is a modular construction. Yachts are made from three big modules – superstructure, deck and interior. Construction is made in parallel and all interior modules can be built out of the hull. This way the construction time is reduced. For example, two years ago we launched the MCY 86, the prototype was built in 4,5 months. Now we are building the MCY 105. We launched the construction in the beginning of January and the yacht will be launched on water in June. If you come to the plant you will see the way we are building in parallel two 105's for customers with different ideas and wishes. Using modular systems we reduced manufacturing hours up to 50 percent. We also reinvested savings into a better product from the quality point of view. We try to sell the best product on the market in terms of style and technical solutions. The most astonishing thing was to discover how very feasible and doable is achieving high levels of quality and semi-custom designs through this approach. If you cannot go deep inside the production it is hard to understand how it is possible to make a boat in such a short period and follow client desires. In the same time those yachts have to be built with series production approach because we do not want the semi-custom or custom production costs. We try and hit the target in terms of saving production hours, at the same time setting high standards in terms of luxury: today's customer is going to buy only the best and this was very clear when Monte Carlo Yachts was first launched.
What makes this possible?
We have a lot of energy and a lot of positive atmosphere and when you come and visit the company you can feel it. It is nice to have a team with a high spirit and high concentration.
What about the competition with Prestige line in the Beneteau Group?
We like to think and develop things in the way that these two brands of the Group are competing with different types of the products on the market. Products are similar but not the same, especially when it comes to the largest yachts. We try to meet the customers which are not the same for these two types of products. We need to compete with different brands on the market. The main difference is the client whose individual needs and expectations are different. With Monte Carlo Yachts you can have your own boat with your own interior layout, and you can choose and develop a semi-customized yacht.