A new star has been born into the Feadship firmament with the launch of the 99.95-metre Moonrise, the largest superyacht by waterline length built in the Netherlands to date. Unveiled by the Feadship yard in Makkum, she successfully marries sleek sensual lines with a modern masculine profile. A wide range of elegant details, long hull windows, a glorious grey hull and striking vertical bow add to the elegance of the design by Studio De Voogt. Another member of Feadship family is also the superyacht named Arrow. During a christening ceremony attended by the owner the profile of the 75-metre superyacht was dramatically illuminated to showcase her swooping lines, pioneering architectural shapes and razor-sharp bow.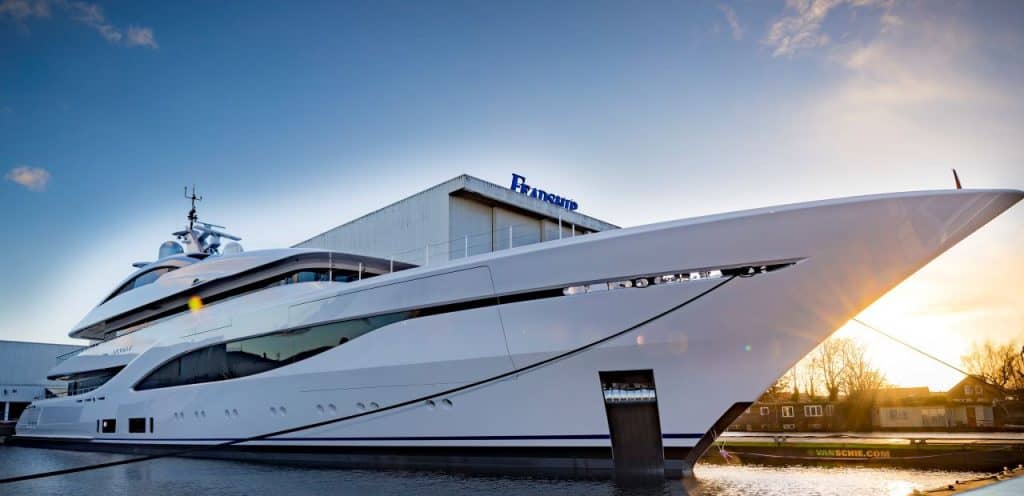 Feadship director Henk de Vries thanked the owner for initiating a new trend. "While all Feadships are pure custom projects, there have been quite a number built recently around the 90-metre mark, considerably longer than the 60-metre spectrum that was more common a decade or two ago. At 75 metres, Arrow is right in the middle of this range and a trailblazer for a new and ground-breaking line of super-luxurious boats in this length. She is also an exceptional personal family yacht, quite possibly the best we have ever completed. Arrow is the perfect way for us to launch into a new decade with a cutting-edge design that is very much the face of this period of the 21st century."
Photos Feadship
No tags for this post.