Fešta in breathtaking landscape
A gourmet experience at restaurant Fešta enjoys reputation among yachtsman's as well as stunning archipelago view, peace and serenity and safe anchorage
Located at the waterfront inside Golubovac lagoon on the island Žut – a tiny island featuring steep yet indented coast dotted with Robinson-like coves providing safe shelter for fishermen and small sailing boats. Nestled between hundreds of years old olive grove and cypress shade this restaurant surprises with open wood fire, stone bread oven and two fish tanks hence exceptionally interesting for yachtsmen would be berths supplied with electricity and water with capacity of 30 boats free of any charge for restaurant guests.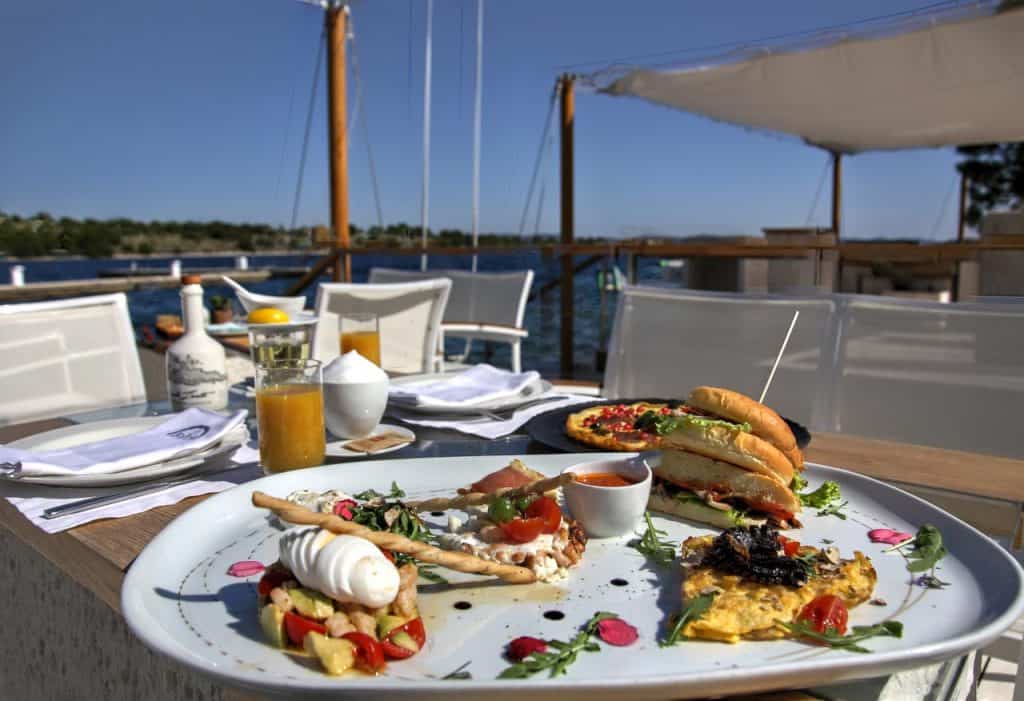 A team of young caterers under leadership of Krešimir Mudronja takes care of fine food so restaurant offers daily fresh fish, seashells and frutti di mare as well as more than thirty specially created dishes and desserts. Food is prepared with extra virgin olive oil, olives, anchovies, lobster oil, lavender caviar, apricot marmalade, homemade vinegar, honey, pasta… What makes this restaurant different from others is its own eco system. Restaurants offers also a few rooms and apartments providing relaxation and cosmetic treatment and massage.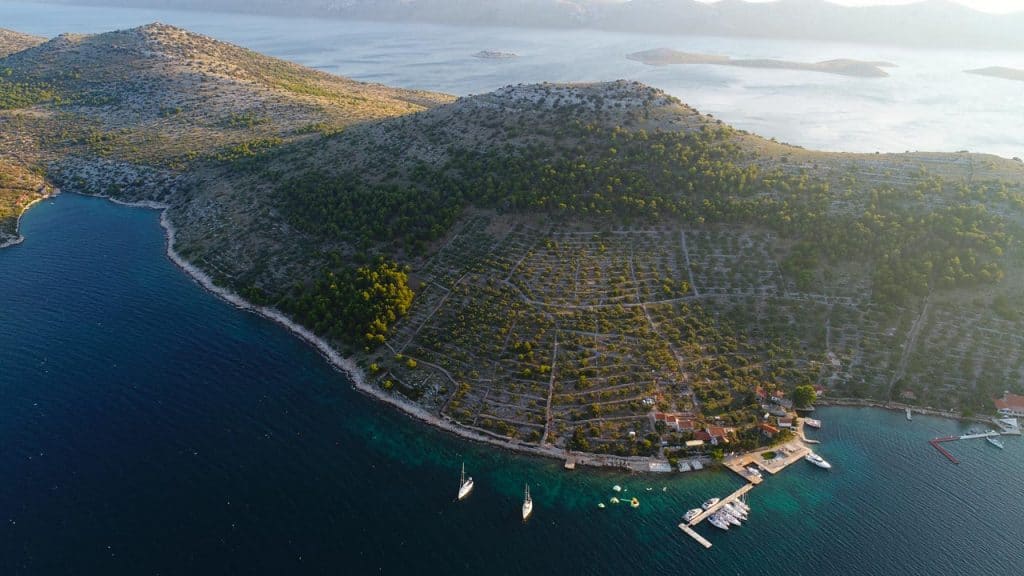 Children can have fun at Aqua Park. A petit sandy beach is also at hand. Island dwellers do not live there the whole year around. Make sure on your sailing route across Kornati archipelago to visit this fish restaurant, inhale peace, feast your eyes on olive groves and narrow paths and wrap your day up with amazing view over Golubovac lagoon.
Photos by Igor Tomljenović