First Van der Valk BeachClub hull nears completion
A unique concept for motoryachting
Van der Valk Shipyard in the Netherlands is making excellent progress on the first in its striking new BeachClub range of yachts. Construction of the 19.05-metre BeachClub 600 started in March 2017 and everything is on schedule for launching later this year. With her unique engine room location (patent pending) facilitating a genuine innovation in the way on board space is used, the BeachClub line is set to spark a revolution in motoryachting. As construction of the hull of the new BeachClub 600 continues apace, it is gradually becoming more apparent just how much volume this striking yacht is going to have. The hull and superstructure will be finished this summer, with the next steps being the sandblasting and insulation, followed by preparations for the paintwork.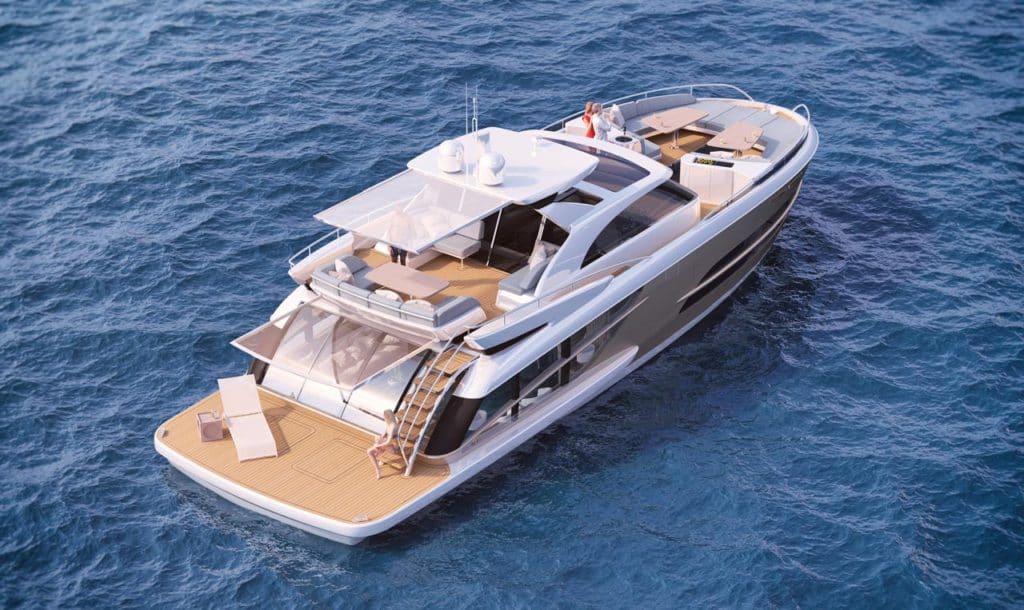 The idea behind the Van der Valk BeachClub line is to dispense with the false choice made by so many yacht profiles between exterior or interior volume, and optimise both. 'The line is the product of many months of research & development with designer Cor D. Rover and Ginton Naval Architects,' explains Van der Valk sales director Patrick Lankhuizen. 'The aim was to create something that would be genuinely innovative and give clients not only an unprecedented feeling of space but far more space in reality.' Based on this unique concept, the all-aluminium range will thoroughly change the way people see mid-size motoryachts. A patented solution which locates the engine room in the same area as the swimming platform results in unparalleled exterior and interior space for owners and their guests.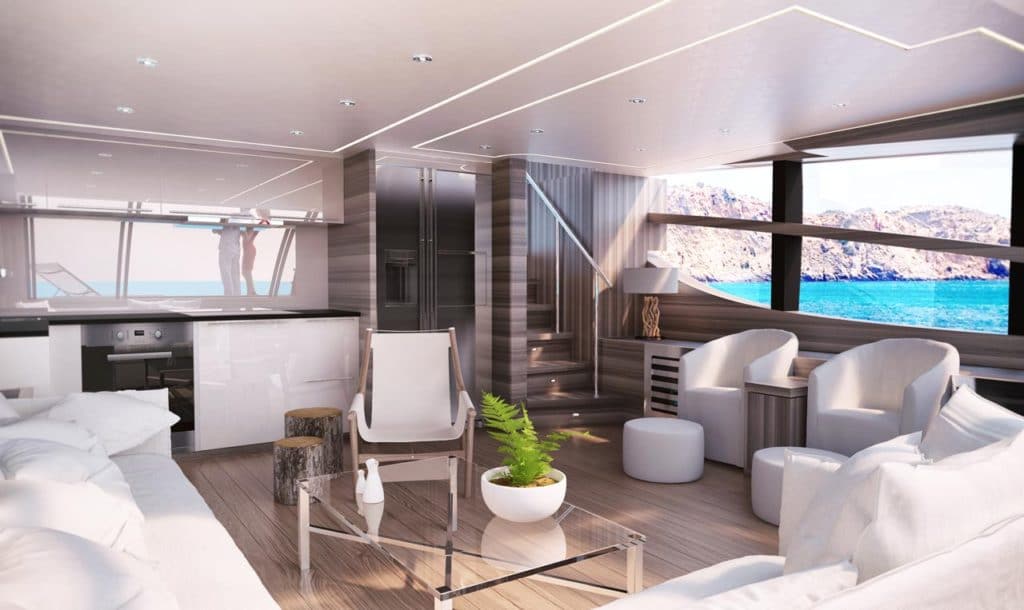 The first BeachClub to prove all these benefits in practice will be the BeachClub 600, which will feature a twin Volvo Penta IPS-950 drive train providing a top speed of 25 knots. The yacht will boast three main outdoor zones to optimise the al fresco lifestyle beloved of Van der Valk owners: an enormous foredeck area of some 25 square metres (with room for various options such as a Jacuzzi), a 17-square-metre cockpit deck with outside steering position, and a 14-square-metre beach club aft with a smart swimming platform & sun lounge area. The spacious upper lounge will afford panoramic views from the inside steering position, while the broad lower deck lounge will include a galley and dining area with direct access to the swimming platform via curved glass sliding doors. The liberal use of glass will give the yacht an airy, open feel. The two lounges and the master suite will provide all-round vistas, and glass inserts in the hull will result in an additional air of class for the elegant exterior profile.