A Gastronomic Ode to Spring
'A season is more than just a calendar, there is the feeling of spring, besides the feelings of other events occurring in nature, a feeling written in your soul, a promise given to all life-bringing sprouts. Spring is not just fiction or the truth of the calendar. Let the lifesaving feeling of spring remain until I draw my last breath. Hail to spring. And when you are unable to speak of me or offer my description, paint me as a young, living and flowering spring branch with two thousand flowers that a bird sees as an irresistible and gaudy drunkenness, so that I can leaf and branch…' This is a rough translation of glorious words written by the great Tin Ujević. It is difficult to imagine that anyone could write so painfully, yet so beautifully about youth, in this case bearing the name of spring. Spring is the time of awakening, renewal and growth. In addition to a spiritual renewal, a mundane renewal can also help – the update of our everyday menus. Spring meadows offer the perfect ingredients for a delicious salad that removes the toxins from our bodies, creating the ideal base for a healthy season in a healthy body to start. It is full of precious fibres and vitamins, infused with lemon, olive oil or honey. A dandelion and arugula salad is high on the list of good quality meals that make us more vital, happier and, ultimately, younger. The dandelion plant, as very few herbs out there, can be used in its entirety: the root, the plant in bloom and flowers. Its leaves contain plenty of vitamin C, the root is rich in potassium, phosphorus and silica, and the flower helps digestion and strengthens your organism. Flowers are also used to make a wine that 'beats' spring fatigue. You only need 200 grams of fresh dandelion and arugula, 100 grams of grated celery root, 100 grams of broccoli sprouts, and sprinkle it with two large tablespoons of olive oil.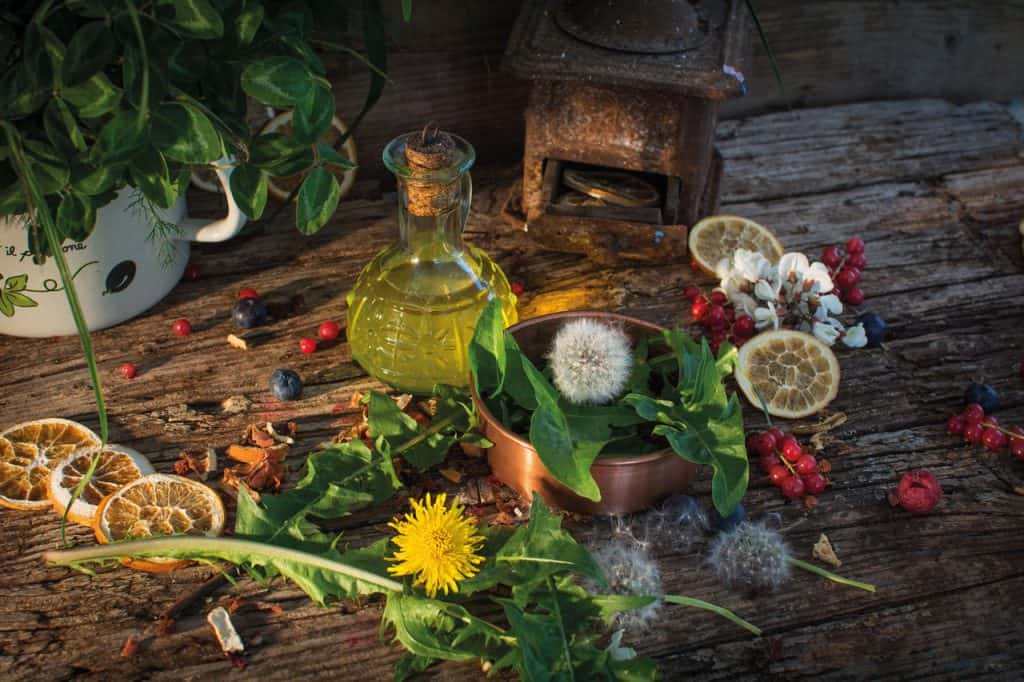 It's nice to remember a fun French proverb which says that a squanderer adds oil to a salad; a cheapskate adds salt, vinegar and herbs, and only a complete lunatic, who overdoes everything, mixes it. Sprouts, by the way, are in a category of their own. Unlike most other veggies that begin to lose their share of vitamins as soon as they are picked, sprouts continue to grow and form nutrients. As soon as a grain sprouts, all the starches, oils and other nutrients rush into the sprout in order to feed the tiny new plant by turning into vitamins, enzymes and other forms of protein, minerals, and sugars. The vitamin C content rises by a fantastic 600 times when it starts to sprout. Lettuce, which has many varieties, is a useful source of folate, and if its leaves are highly-pigmented, they are a powerful source of the beta-carotene antioxidant that can help prevent degenerative diseases. Whether you pick leaf, Romaine, iceberg, Endives or Lollo Rosso, a bowl of these leaves (mildly seasoned) is good as the final meal of the day as it will give you a peaceful sleep and calm the nerves. Nettle is a well-known weed, but also a medicinal herb. It cures almost everything, and its body-cleansing properties are especially important. Only young and gentle leaves from the top should be picked. It pairs well with smoked cheeses like goat cheese or ricotta, and as ravioli stuffing. Nettle soup sounds a bit exotic, but it is really easy to prepare. Finely chop 200 grams of young nettle leaves and sauté with scallions on some butter. Add one big early potato, diced, and add one litre of cold water.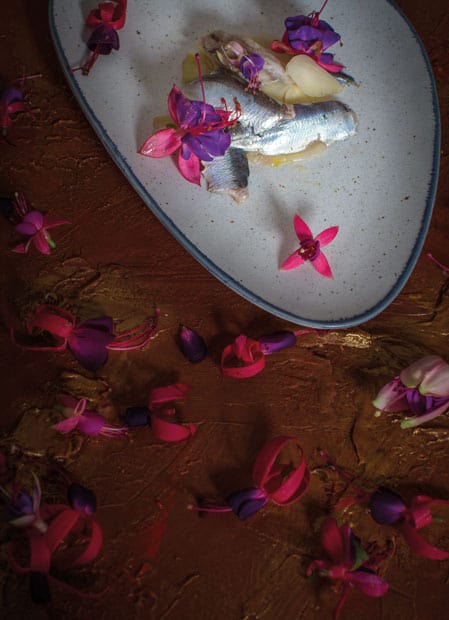 When the potato is cooked, puree it to get a thick soup and finally add 200 grams of freshly chopped nettles mixed with a spoonful of cream. This is the greenest ornament for your special lunch that you can dedicate to yourself, nature and to your loved ones. The impressive nutritional composition of oily fish puts it up on a pedestal because even a small fish meal (100 grams) gives you between one-third and one-half of the protein you need each day. Most types are rich in vitamin B12, which is of crucial importance to a healthy nervous system, and iodine essential for the proper functioning of the thyroid gland. Unsaturated oily fish oils successfully deal with potential heart and brain problems. Tuna, mackerel and sardines make up the oily fish 'holy trinity'. There has been a lot of talk about tuna, so let's give some praise to the other two as well. The mackerel is rich in omega-3 fatty acids, vitamin D and selenium, and a serious deficiency of it can affect the heart. In New Zealand, where the soil is poor in selenium, the mackerel is a highly valued ingredient. It is in season in late spring and early summer. Essential fatty acids are volatile and burn at high temperatures, so it is important to prepare this type of fish at low temperatures, even though it is very popular for many people straight off the grills, or 'gradele', as we call it along the coast. The sardine is a cheap and useful source of protein, iron and zinc. It is often unjustly neglected, and the best way to prepare it is truly the simplest you can imagine. A half of early chicory and 250 grams of baby spinach sautéed briefly in olive oil and grilled sardines (but do not coat them in flour before grilling) make a perfect pair. If you are feeling embarrassed reading these little tips because pizza is your favourite dish, have no fear – a high-quality pizza dough, topped with high-quality tomato sauce and mozzarella, and liberally sprinkled with oregano, is a healthy and nutritious variant.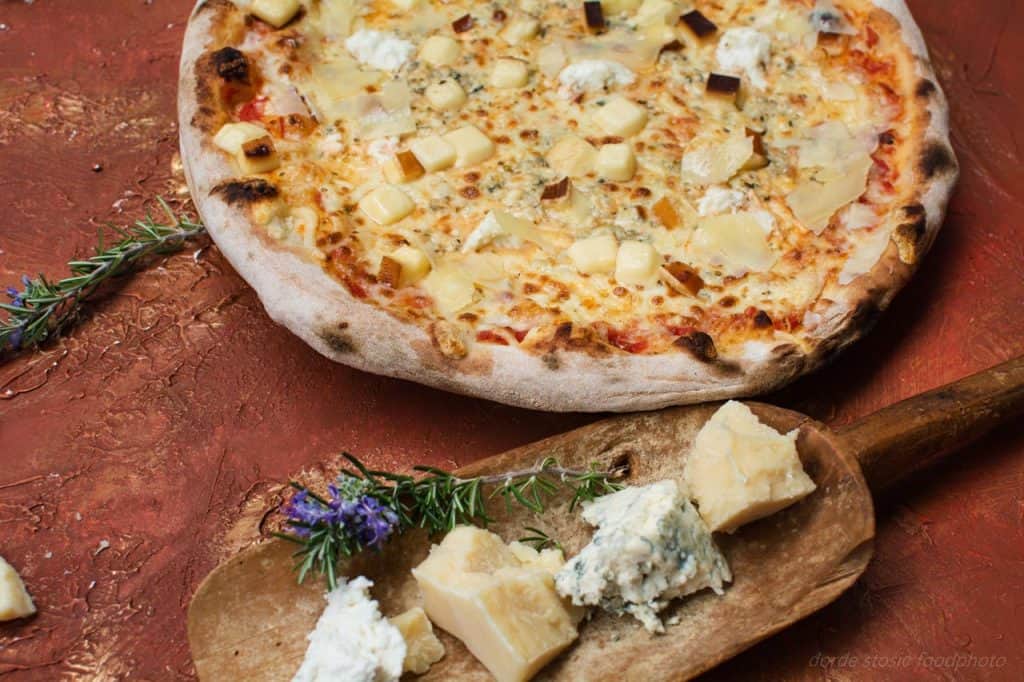 In fact, the name oregano originates from the Greek word 'the joy of the mountains', and the wild type of this plant grows in the mountains. It is an extremely powerful antioxidant and contains large quantities of minerals (magnesium, zinc, potassium, boron and copper). It is also one of the most effective natural antibiotics. Studies have shown that carvacrol, which is its most important ingredient, kills germs in a short period and has anticarcinogenic properties. Medically speaking, the oregano is experiencing a true renaissance. Interestingly, bees also love it. The ancient Romans and Greeks used to adorn newlyweds' hair with crowns of oregano because it was believed to chase away the sadness… It is said that beauty is in the eyes of the beholder. So, to better see the beauty around us and be beautiful in the eyes of others, it's good to drink carrot juice from time to time. Always choose larger, solid and very orange carrots. When you feel like eating a snack while watching a movie, make it a carrot. Not mentioning a hearty meal would not be fair. Of course, these days it's mostly baby lamb or young onions. Do not overdo it with lamb, but you can do no wrong with onion because it reduces the level of cholesterol, and its sulphur compounds prevent the growth of carcinogenic cells. It is often mentioned as an aphrodisiac, especially when we are under stress. The story of healthy foods that are also rejuvenating should have a nice finishing touch – wine. It is a well-known fact that red wine is good for the heart, but it can also help lose weight and add freshness to our skin. That's why it's called the Drink of the Gods. It is good for the body, mind, and spirit. And doctors of all professions agree. In fact, it contains substances that rejuvenate the body by activating chemicals that protect you from ageing-related illnesses. And of course, do not forget – a moderate amount goes a long way. Just like with anything else, right?
Text Jasmina Stošić Photos Đorđe Stošić