Fountain Pajot Brings the Astréa 42 and the New 59
Visitors of the Boot Dusseldorf will have the opportunity to see cruising catamaran Astréa 42. Between the helm station and the outdoor living or relaxation areas, from the roof to the cockpit, there is the possibility of emotional interactions, through the unrestricted freedom of movement. The Roof has a double seat at the helm station, near a sunbathing area so you can experience the emotions of sailing in company, with each guest indulging in his personal whim. Go and relax in the large cockpit fitted with a griddle, or enjoy the delights of the sea, thanks to its footbridge built into the design, making it a real Beach Club. The comfort of its lounge, which opens at 360° onto large windows, is simply stunning with the flows of sunlight permeating all life on board.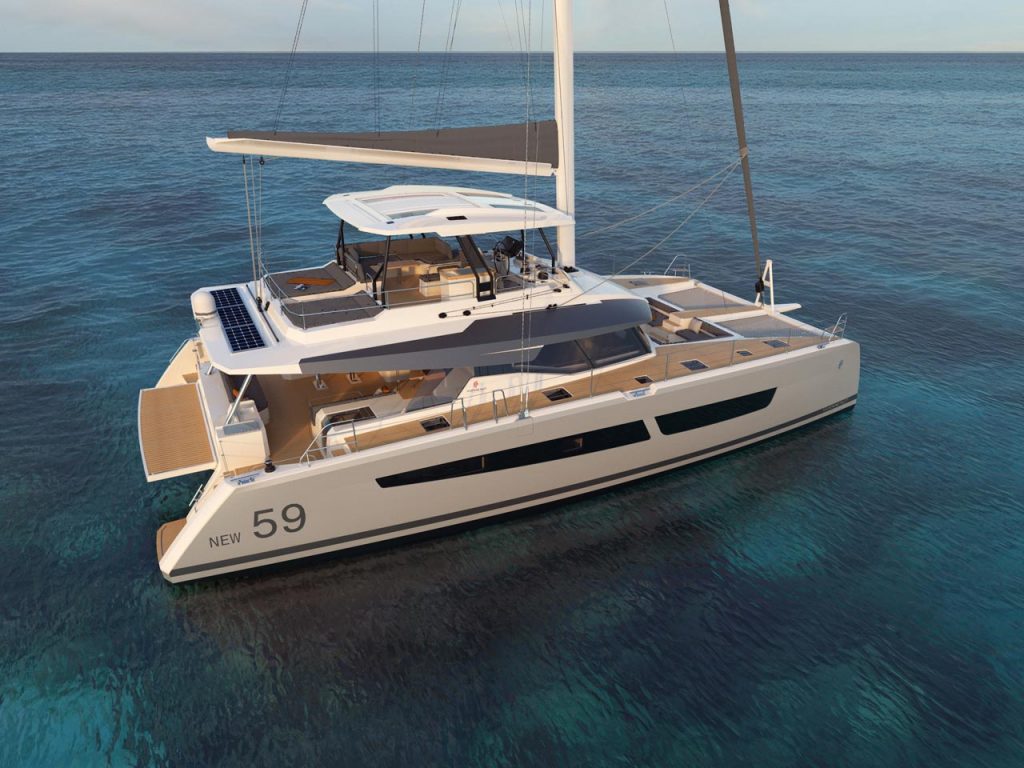 You will no longer be able to do without the aesthetic refinement of the cabins, not to mention the sizeable Italian bathroom of the Owner's Suite. The Astréa 42 exists in a Maestro version, including an owner's suite and its ensuite bathroom and two double cabins and two ensuite bathrooms, or in its Quatuor version, equipped with 4 double cabins and 4 ensuite bathrooms. This boat show will also be the opportunity to discover the 3D picture of the New model 2020 , the New 59, launched at the next Yachting Cannes Festival.