The future of the Jeanneau 8th generation
Sun Odyssey 440 & Sun Odyssey 490
This iconic range by Jeanneau is radically evolving. With over 17,000 Sun Odysseys sold since their creation, the range has withstood the tests of time without gaining a wrinkle. 2018 brings renewal, with heritage in tact: the 8th generation!
The new generation of Sun Odysseys re ects harmony on board, and this well-being ows from a clever ergonomic design. The new Sun Odysseys bene t from an entirely new, innovative layout for greater ease of movement about the boat. At once seaworthy and welcoming, cosy and sporty, masculine and feminine, the Sun Odysseys are as attractive on the interior as they are on the exterior. On the interior, they feature clean lines and a spacious open layout. Sun Odysseys offer a harmonious design for easy handling and enjoying life on board. Available in models from 44 to 49 feet, the new generation of Sun Odysseys invite you to travel and enjoy life's pleasures in comfort and style.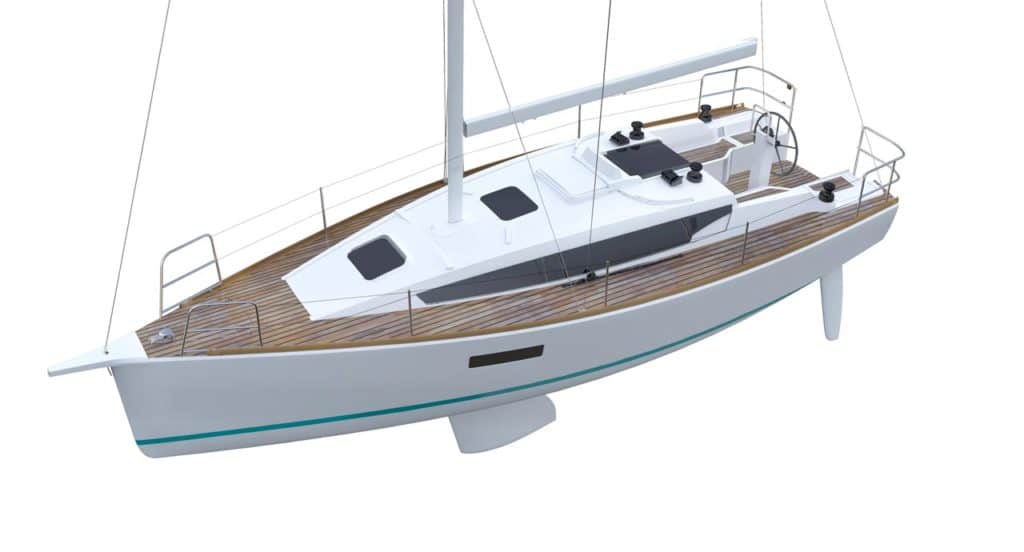 This new generation of sailboats is clearly high performance. The Sun Odyssey 440 and 490 concentrate multiple technical and technological advances to enhance quality of life at sea. The Sun Odyssey 440 and 490 offer multiple technical advantages to perfect handling and comfort on board. An entirely new and innovative feature aboard this type of sailboat, the tall, protective coamings are extendable. This technological advantage affords greater security and enhanced comfort on board, forming a large and accommodating lounging area and sundeck. Movement about the deck is also facilitated by the separation of the shrouds. The vertical shroud is located on the outside of the hull, and the inner, diagonal shroud is placed inboard for an easy passage forward and a larger genoa.