The biggest challenge is to know yourself
A strong, distinctive woman who has left her mark on the world of fashion and transformed the catwalks with her unconventional beauty, whilst reinventing herself as a successful entrepreneur and an activist in her commitment to protecting the environment
Gisele Bündchen is arguably one of the most successful models of all time. Her path was so outstanding that a new term had to be created to define her presence in fashion. Gisele became known as a 'Übermodel', meaning 'more than a supermodel.' She ushered in a big change in the era's typical stereotype and brought to fashion a new look: a healthy body, curves and a golden tan. But her success is not only credited to her beautiful face and sculptural body. Her professionalism, positive attitude and contagious energy have been singled out by many as decisive traits in reaching the top of her career. Furthermore, she uses her notoriety to raise awareness about the importance of protecting our planet and all living beings to make the world a healthier and happier place for her children and all generations to come. Gisele is also the star of the latest Intimissimi campaign for Spring/Summer.
What do you think about Intimissimi's choice not to display its underwear products in an underwear campaign?
I loved the idea and I think that is such an innovative way to think about an underwear campaign. It feels more intimate. You leave so much to the imagination. It leaves you wondering what kind of underwear this type of woman would wear. I think there is something so sensual and beautiful about the mystery of not seeing the underwear.
In your opinion, what are the main characteristics that define Empowered women?
A woman who leaves her truth and is confident. Who can be loving, strong and kind at the same time.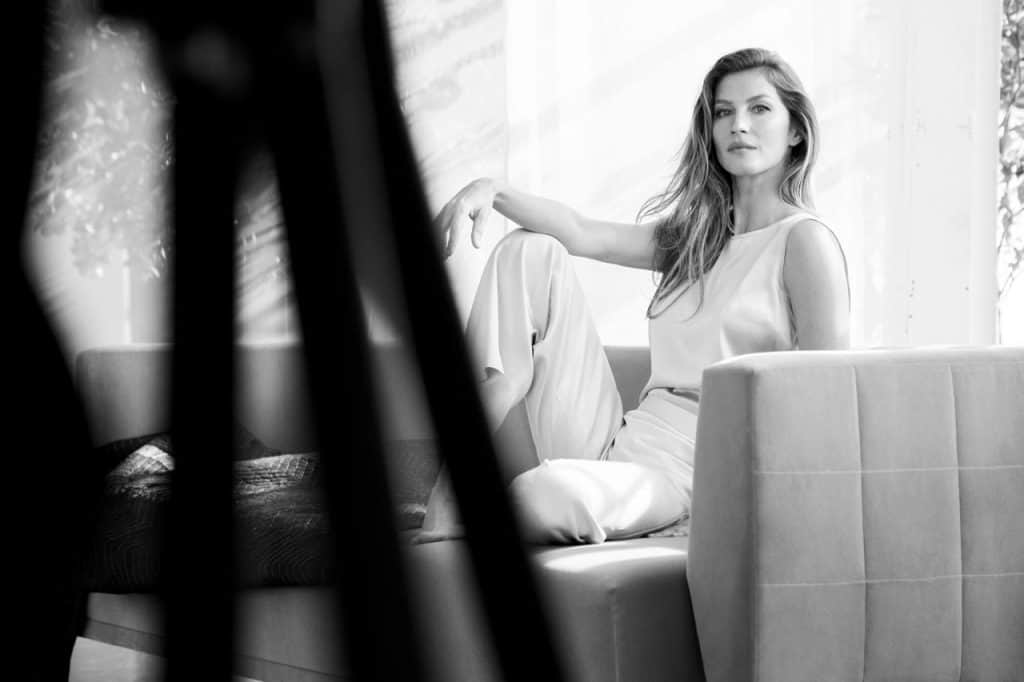 You are a role model for millions of women around the world. Who is the woman that has represented a guide and a positive example for you to follow throughout your life?
My mom has always been an inspiration for me. I have also always admired Mother Theresa, Jane Goodall, Helen Keeler and Eartha Kitt. They are all unique and incredible woman who are examples of empowered woman living their truth.
You are the new Talent of the Intimissimi campaign, what does sensuality mean to you?
Sensuality to me comes from inner confidence and feeling good about who you are.
When did you realize that the attention to the Earth and green were one of your main goals, or better, your lifestyle?
Since I was a kid, I've been in contact with nature and have always felt a special connection to it. I believe we are all nature, so to me is only natural to honor and nourish our beautiful Earth. I wish everybody could be more connected to nature and feel how magical she is.
You are a super model, an entrepreneur, a mom, a wife, an activist, an icon… what do you think will be your next challenge?
I believe our greatest challenge is to know ourselves. I want to keep working on myself and be the best mirror I can possibly be for my kids. In future I want to continue to be a voice for Nature and bring awareness to all things I am passionate about. I see myself continuing learning, expanding, leaving my truth and sharing my findings in the process.