The Global Order Book (GOB), BOAT International's annual survey of the superyacht industry, has revealed that there are more superyachts measuring 100 metres or more in build than ever before, and that the number of 'explorer' yachts in build has also risen to a new high
The GOB counts all boats longer than 24 metres (80ft) in build at shipyards globally, and is the industry's most authoritative study on the state of superyacht building. This year, it found 821 superyachts over 24 metres in build – up on last year's 807. The most prolific superyacht builder is the Tuscany-based group Azimut-Benetti, with 100 projects in build or on order.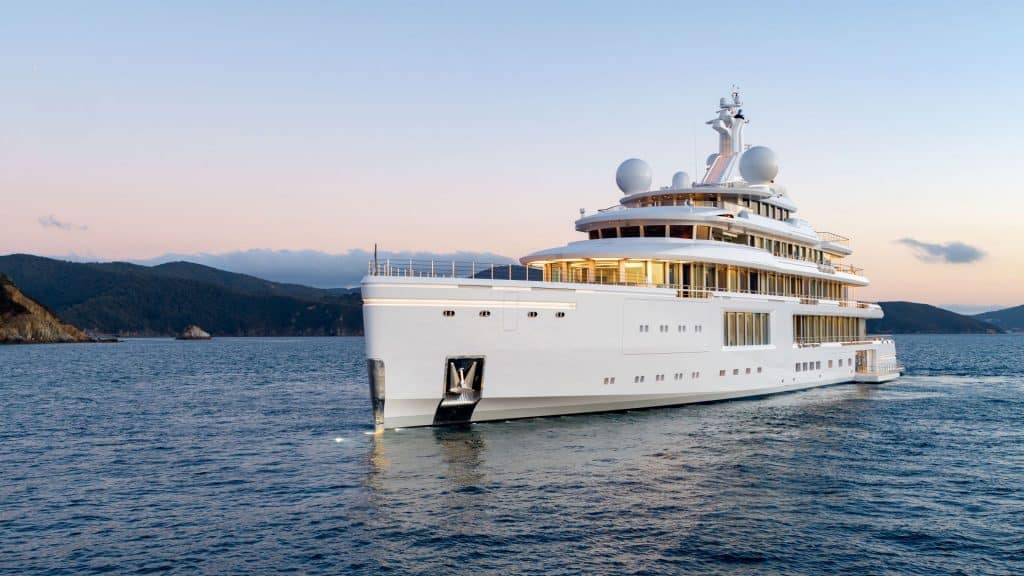 It has been thriving in recent years and launched three 100 metre-plus yachts in just 100 days between 2018 and 2019 – including 107-metre Lana. Italy is the top builder nation, with 407 projects in build at shipyards across the country, with an average size of 36.8 metres. Germany, however, is building the biggest yachts: it may have only 18 projects to count but the average length is 106.9 metres.
Globally, there are 23 projects in the 100-metre-plus category scheduled for delivery between now and 2025. The Bremen-based shipyard Lürssen is top of the leader board, with seven 100-metre-plus projects, two of which are scheduled for delivery next year. The biggest project in build is research superyacht REV Ocean, which at 182.9 metres will become the biggest yacht in the world when it is delivered in 2022. REV Ocean is being built by Norwegian billionaire Kjell Inge Røkke, to facilitate ocean research and its amazing features include a 'moon pool' through which a submarine will descend to study the deep.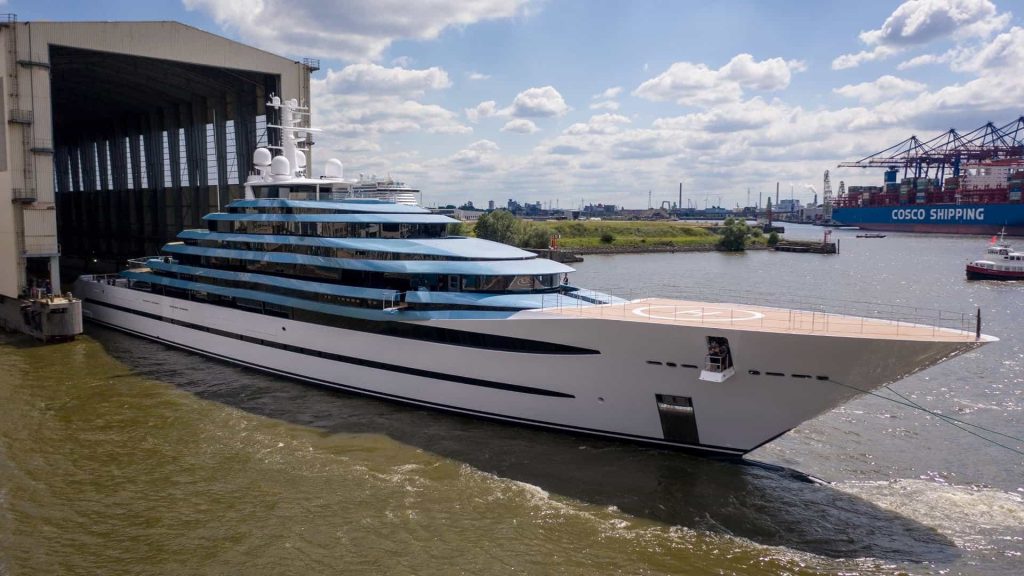 Explorer yachts – tough boats built for destinations such as Antarctica or the South Pacific – have had another good year. Adventurous owners are demanding more autonomy, range and capability from their boats, with the result that there are now 64 explorers in build globally, an all-time high. These boats now account for 9.4 per cent of the GOB, up from 4.1 per cent a decade ago, when there were just 31 explorers in build.
The Dutch builder Damen is among the yards to have successfully tapped into this market, with its punchy SeaXplorer line of yachts. The second SeaXplorer, 77-metre bronze-hulled yacht La Datcha, was delivered in November, and features an impressive inventory of expedition equipment, including two helicopters, a helideck and hangar, dive centre and tender garages fore and aft. Designed for long periods at sea, the SeaXplorer has the capability to carry enough provisions and fuel for 40 days between port calls.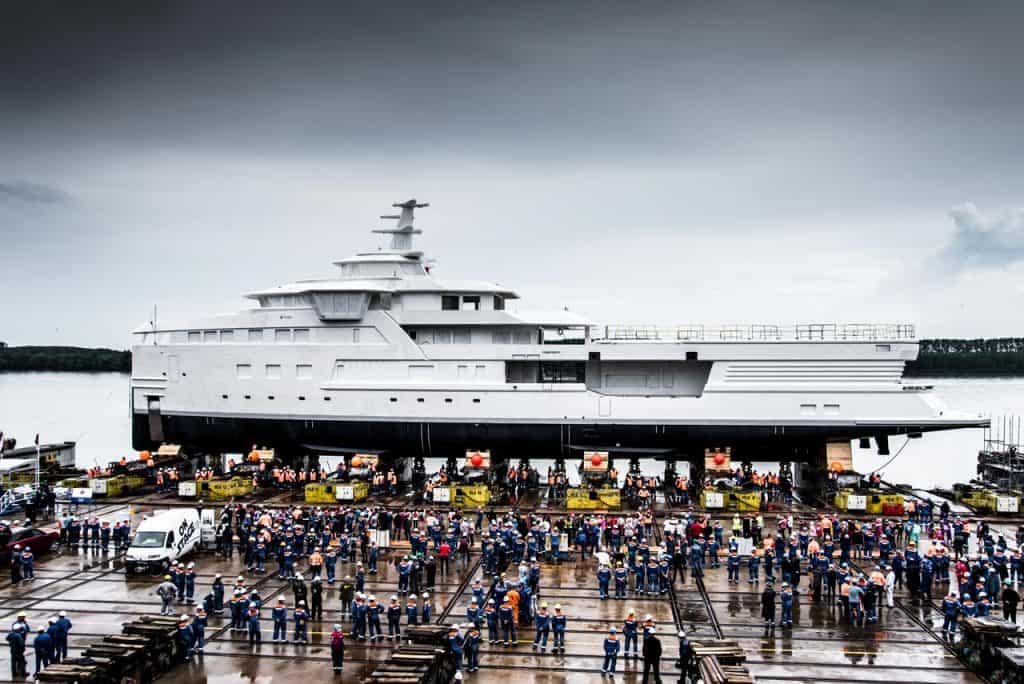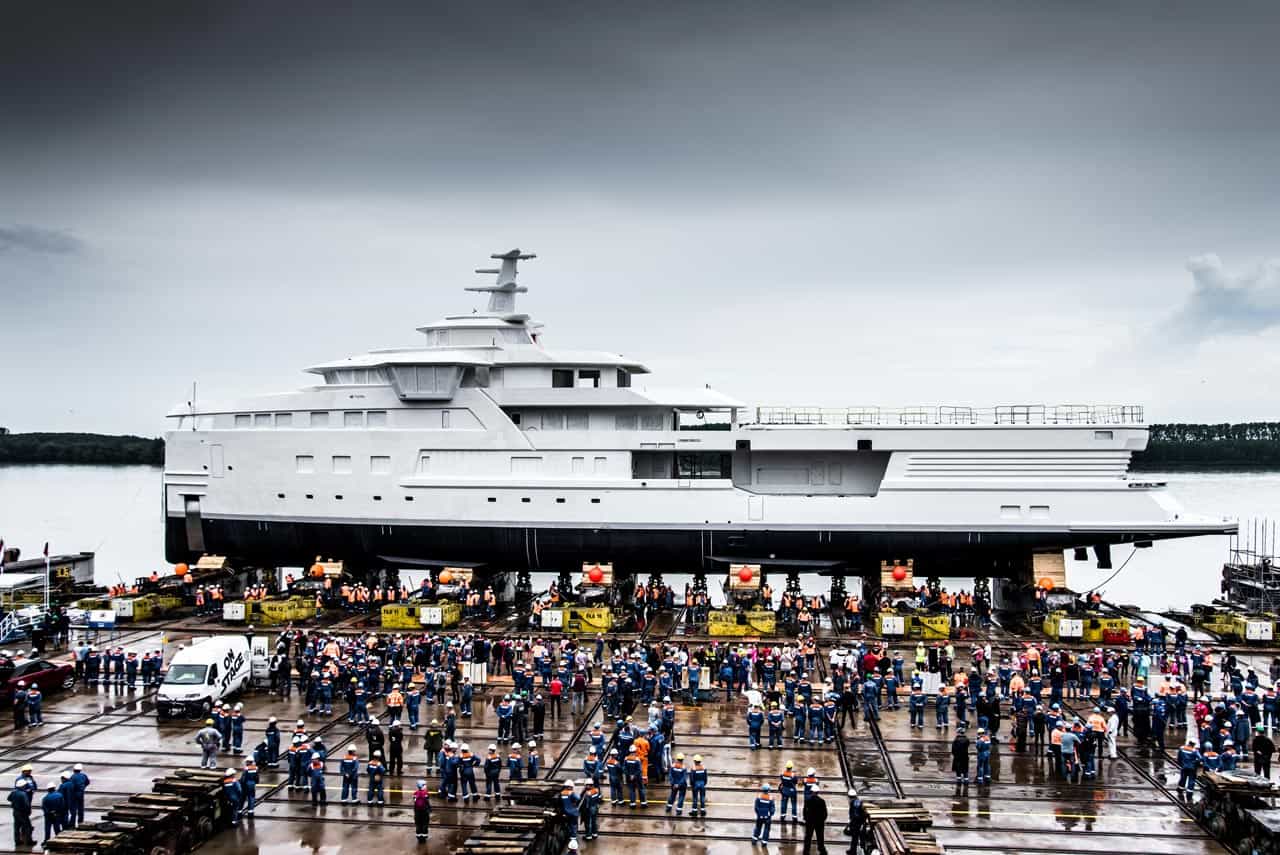 However, it is not all good news. Covid-19 has had an inevitable impact on the superyacht industry. According to BOAT International's research, 159 of the 821 yachts counted as 'in build' in this year's survey are delayed – a consequence of logistical challenges caused by the pandemic. Delayed projects are nothing new – each year the GOB includes boats whose deliveries have slipped to the following year's count, but the sheer number this time is significant – double that of an average year.
Stewart Campbell, editor-in-chief of at BOAT International Media, said: 'The superyacht industry has shown remarkable resilience in the face of the pandemic, with companies adapting quickly to showcase their products in virtual formats, and to see boats still selling is great news for the hundreds of thousands of workers and communities these yacht builders support. The pandemic has also clearly accelerated an established trend – the desire to escape crowds and explore the farthest reaches of the earth. We hear of owners now wanting to tackle the Northeast Passage across the top of Russia, not just the Northwest Passage, and it is exciting to see designers and builders in our industry responding with some of the most capable superyachts ever conceived.'
Credit The Global Order Book, by BOAT International Media
Cover Photo: Copyright Imperial Yachts / Photo: Jeff Brown/Breed Media
Other photos: Benetti, Lürssen, Damen