The agility of a go-cart, the speed of a sportsboat and the layout of a catamaran for performance
The Wokart is a featherweight asymmetric catamaran powered by a centrally-located 70 hp outboard motor, giving it similar performance and handling characteristics to a go-kart on the water. Top speed is beyond 40 knots and with an 85 hp motor it's beyond spectacular. Foot throttle controls, adjustable seats, exceptional acceleration and class-leading high speed 90 degree turns make for the most responsive, fast, fun and agile car-like nautical experience you can buy.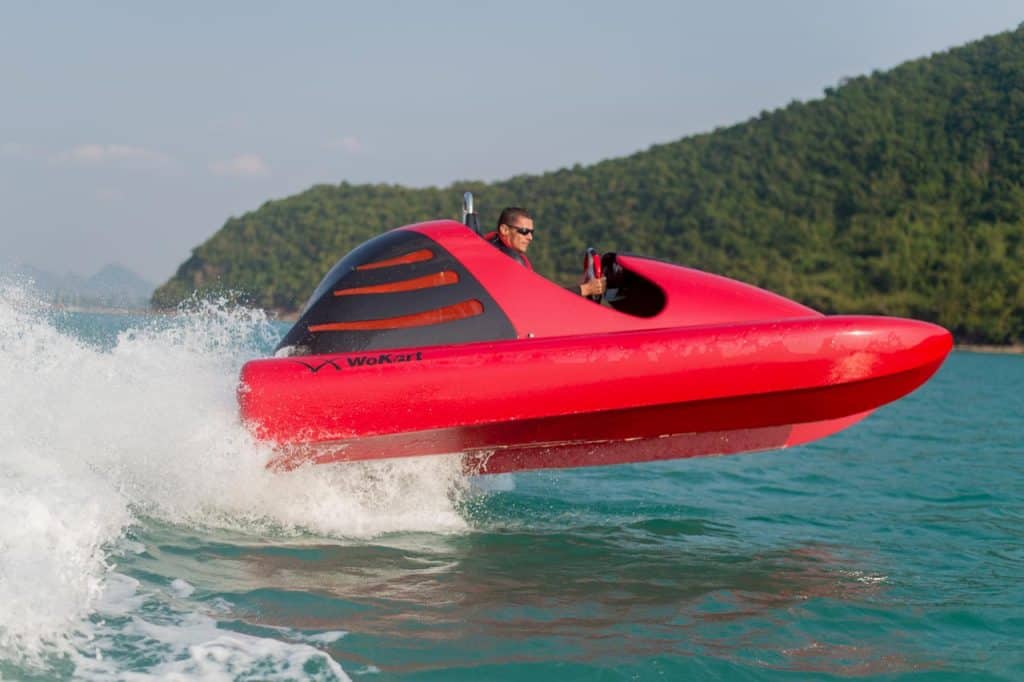 The watercraft is handbuilt using the highest quality materials and its curvilinear design creates a strong monocoque structure that exceeds industry norms many times. Wokart stays safe and stable, even in choppy seas, without battering your spine since the centrally located outboard motor naturally acts as a rather welcome shock absorber.
Photos by Wokart