Europe's First Underwater Restaurant
Located at the southernmost point of the Norwegian coastline, where the sea storms from the north and south meet, the restaurant Under is situated at a unique confluence
Marine species flourish here in the both briny and brackish waters to produce a natural abundance in biodiversity at the site. Half-sunken into the sea, the building's 34-meter long monolithic form breaks the surface of the water to rest directly on the seabed five meters below. The structure is designed to fully integrate into its marine environment over time, as the roughness of the concrete shell will function as an artificial reef, welcoming limpets and kelp to inhabit it. Like a sunken periscope, the restaurant's massive window offers a view of the seabed as it changes throughout the seasons and varying weather conditions.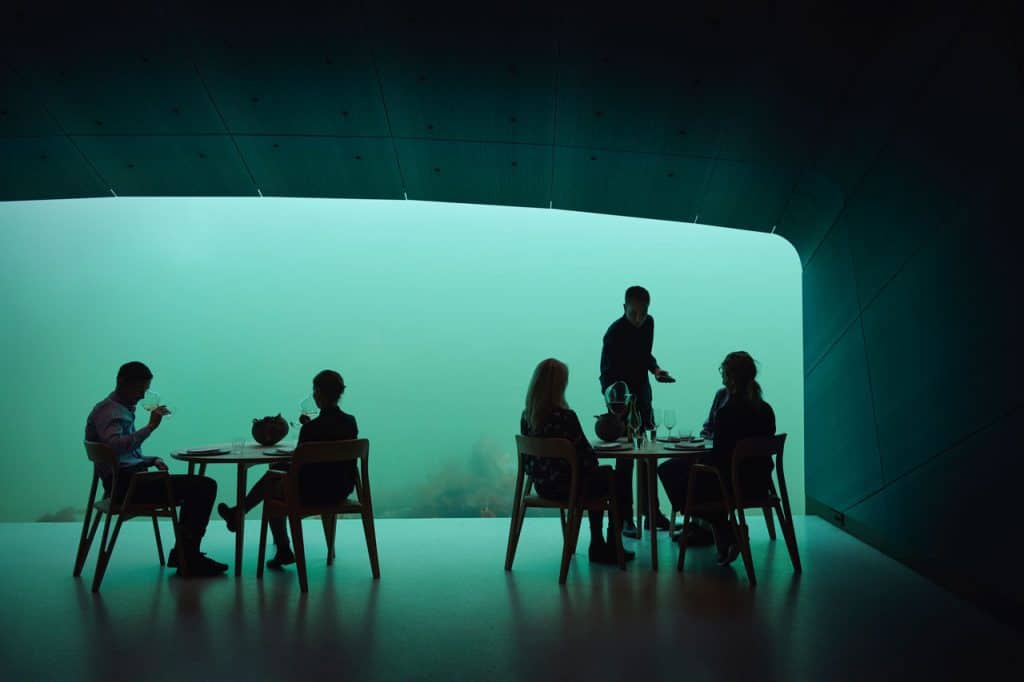 An important focus for the choice of materials has been to vary the types of materials and finishes according to their use and placement in the restaurant. Rougher wood finishes characterize the entrance area and the back of house, evolving into increasingly refined finishes when moving towards the heart of the building; the dining room. The restaurant's culinary focus is to create a fine dining experience based on high quality, locally- sourced produce, with a special emphasis on sustainable wildlife capture. 'Our aim is to display the diversity that can be found in the South of Norway, where we do not have much of one thing, but we have a little bit of everything', states Head Chef Nicolai Ellitsgaard.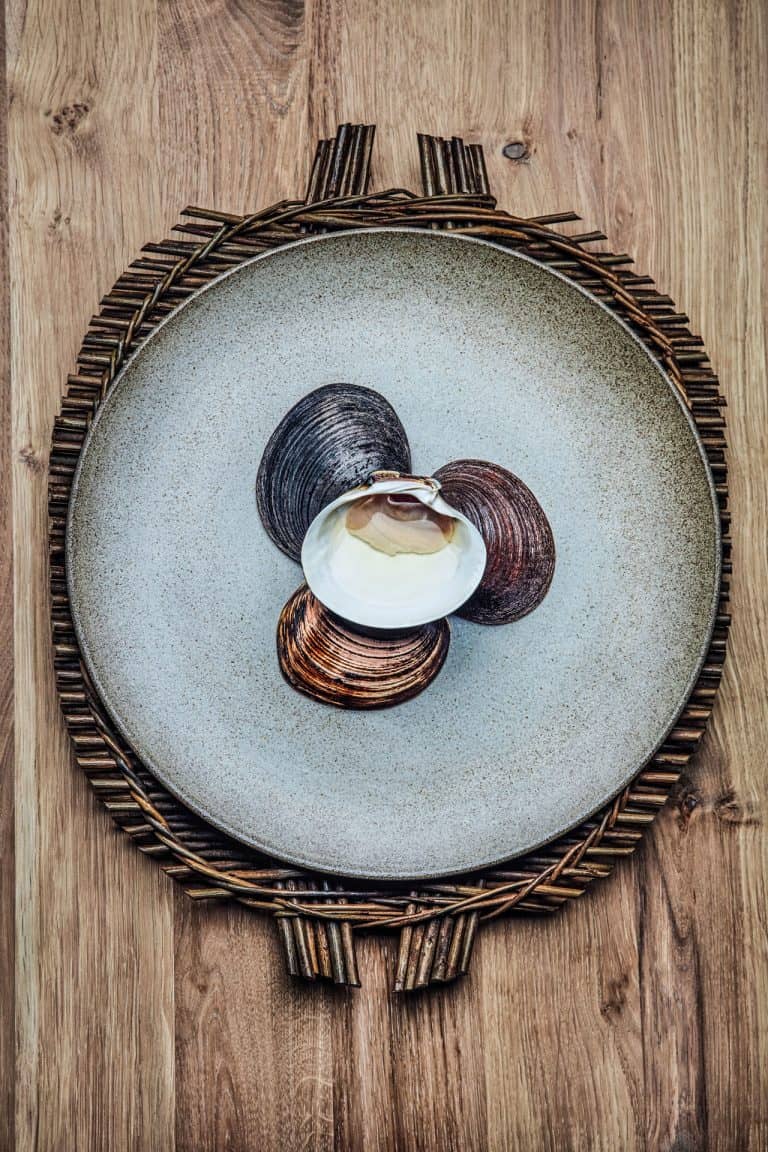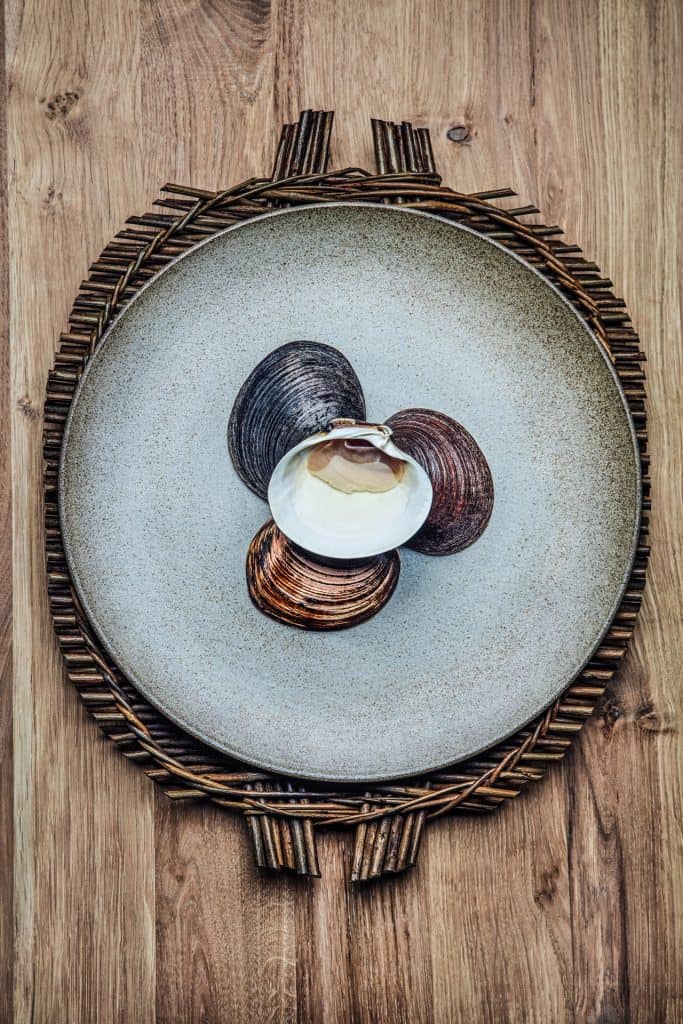 The servings of the restaurant will be unlike anywhere else, employing ingredients spanning from limpets and mahogany clam, to sea cucumber and local lamb from Lindesnes. A dish made of dulse and bladderwrack pushes the boundaries for what can go as a dessert. Ellitsgaard and his team are in regular dialogue with the marine biologists to understand how and when to harvest from the sea in the most sustainable way. They hope to be able to harvest ingredients from the building itself that can be put on the menu of the restaurant. The kitchen and the researchers also collaborate to attract fish to the window, enabling the marine biologists to study the species more closely and at the same time creating an interesting view for the restaurant guests.
Photos by Under / Ivar Kvaal & Stian Broch