Gucci celebrates 100 years with Ridley Scott's drama House of Gucci starring Lady Gaga and a glamorous birthday Aria collection in which Alessandro Michele radically modernises the approach to fashion
When Lady Gaga posted a photo of herself and actor Adam Driver near a log cabin in the Alps on her Instagram profi le in early March, with a simple caption 'Mr and Mrs Gucci', it was rather clear no other activity would mark the brand's 100th anniversary more than the motion picture on the dynasty, known globally for its deluxe items. In Ridley Scott's biographical drama 'House of Gucci', the Oscar-nominated (A Star is Born) superstar of Italian descent plays Patricia Reggiani, who is, to put it mildly, a singular member of the Gucci family.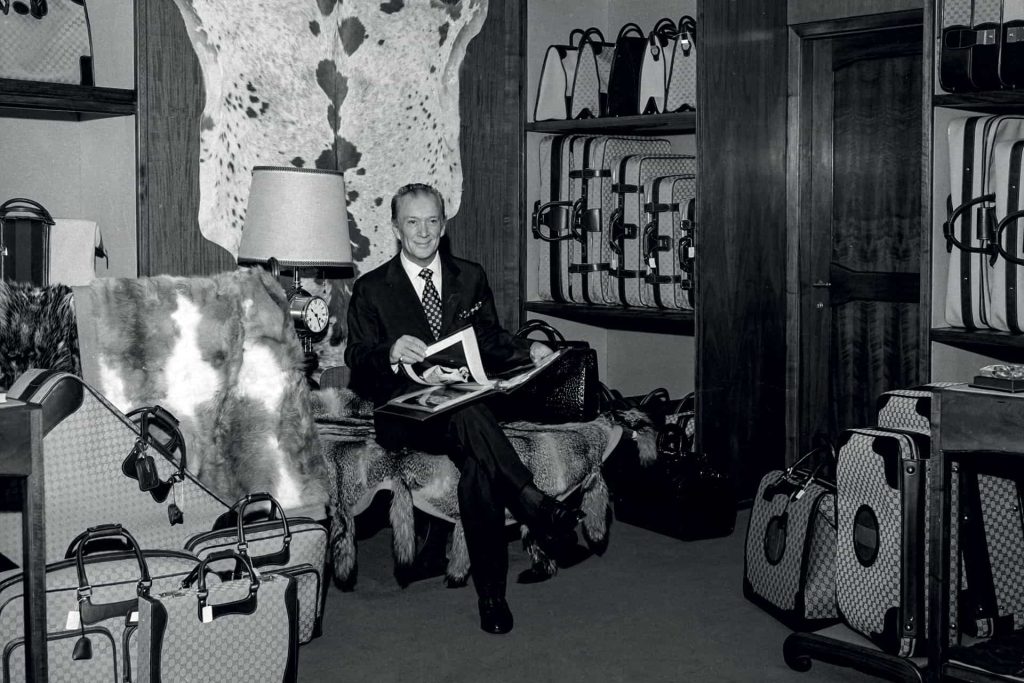 Naturally, the celebration of such a jubilee had to include a grand show and the Savoy Hotel in London was intentionally chosen for that occasion. Under the neon lights of its club a creative director Alessandro Michele showcased an exuberant birthday collection, in which he reinterpreted the core idea of the brand, accentuating the primordial connection with the world of horses. Riding pants are the statement piece of the season, models wear them with jackets with gold buttons and leather waist bags.
The lace dress is paired with a leather harness, the striking logo stands out on suits, coats, pants, boots, bags and hats, the clothes are sewn from fine wool, lace and glittering fabrics, the jewellery is richly adorned with jewels, and even the nose ring is lavish. The bag shaped like a riding helmet, presented on the runway of the Savoy Hotel, is interpreted by the fashion world as an ode to nature and the freedom of the house, deriving from its original creations, but also for conspiracies, murders, and scandals. The founder of this fashion empire, Guccio Gucci, was born in 1881 in Florence, in a family of Tuscan tanners and merchants, who nurtured aesthetics, as well as cultural and artistic tradition.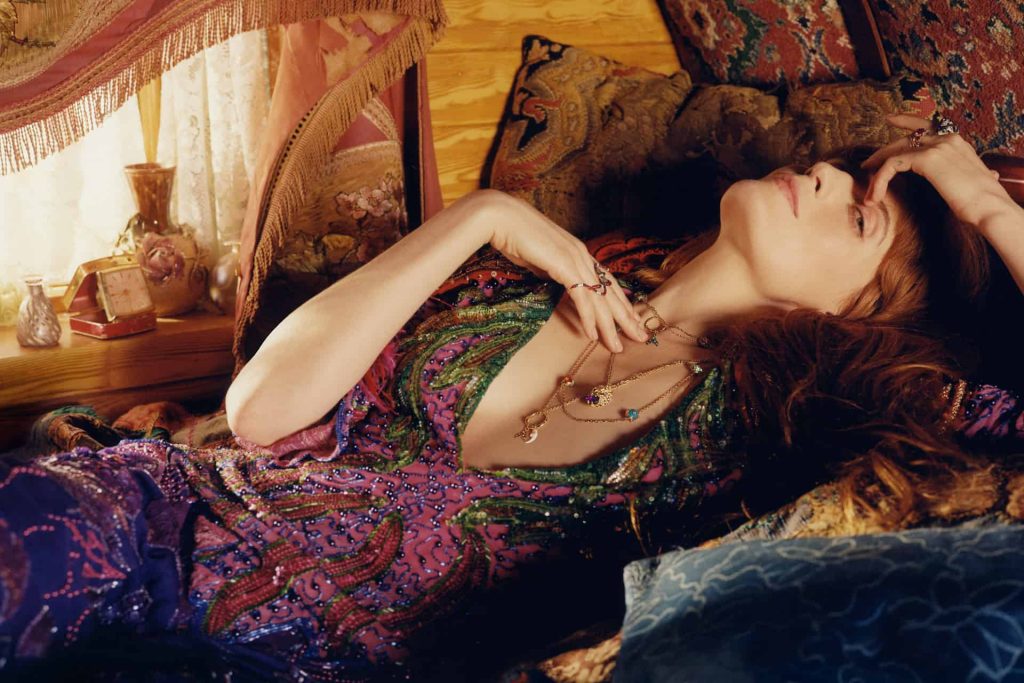 At the age of twenty, the young Gucci, seeking new challenges, went to London and got a job as a lift boy at the luxury Savoy Hotel. It was the meeting place of the British business and artistic elite, and hosted the richest people in the world. Instead of opening the elevator door and bowing to them, he came up with a better idea: he would turn them into clients, use his family tanner heritage and start producing fashion accessories from the finest leather.
He returned home and after gaining a reputation as a master of high quality and beautiful bags, he founded the 'House of Gucci' in Florence in 1921. In the family shop, they sold their own handmade shoe and bag creations. In the mid-thirties, the range was expanded to include belts, gloves and suitcases. They opened a boutique in Rome, the capital of Italy, and wealthy world travellers would always bring home a little something from the Italian Gucci. In that period, they created the famous moccasins for men and women, which are still a status symbol and an epitome of ultimate elegance, comfort and performance.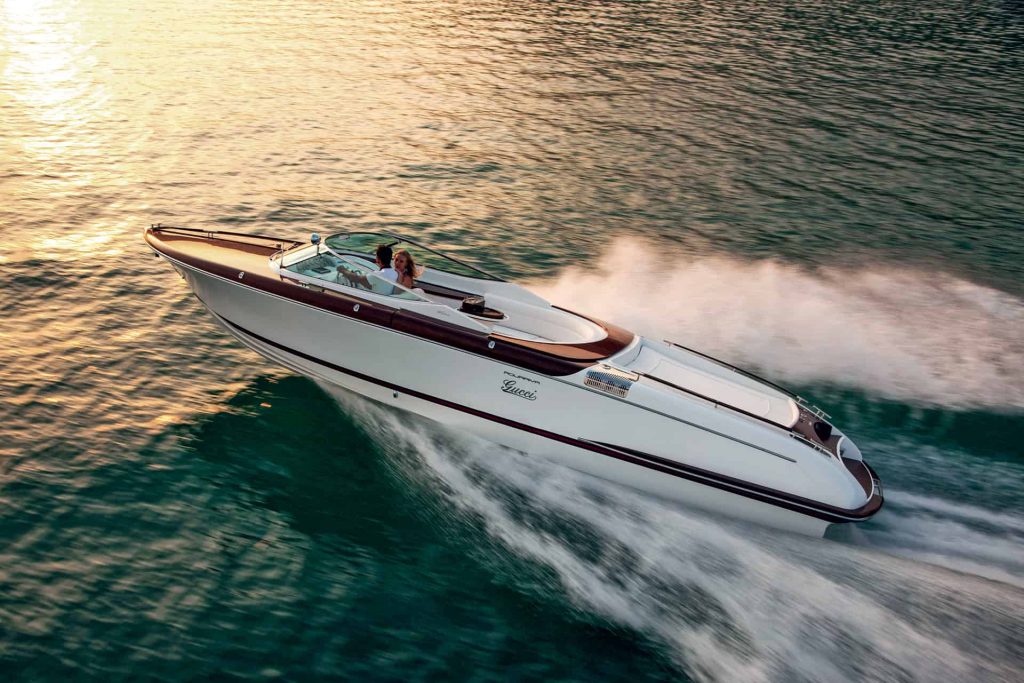 It was precisely the English cavalry aristocracy that inspired Gucci to create authentic riding equipment with a horse's head logo. Also the famous Bamboo bag was inspired by the shape of a saddle. In the 1940s, the whole world knew of Gucci. Following the death of Guccio Gucci in 1953, his sons Aldo and Rodolfo took over control of the company, and a red and green stripe was introduced into the brand's identity. In the 1960s, the famous logo was created – the double letter G.
The Italian family house became a symbol of fashion luxury, and the most famous people became fans of Gucci. Everything worn by Jackie Kennedy – the US first lady, Grace Kelly – actress and the princess of Monaco, and Elizabeth Taylor – Hollywood diva, guaranteed fantastic PR for Gucci.
Decades of new expansions followed, in Florence, where it all started, the great global success was marked in 1981 by the brand's first fashion show. But, as is usually the case, the overwhelming success was followed by a decline. Problems began aft er the death of Rodolfo Gucci in 1983, his only son, Maurizio, inherited his father's majority stake in the company.
He lost millions in a legal battle with his uncle Aldo, seeking full control of the company, and his personal life was also troublesome. Maurizio married Patricia Reggiani, the daughter of a waitress and truck driver, in 1973, and the couple soon welcomed two daughters. They owned luxury estates around the world, and thanks to their glamorous lifestyle the Guccis suddenly became more famous than their products.
But in the 1980s, Maurizio Gucci too oft en travelled for business trips. Patricia resented him for neglecting the family, and quarrels ensued, until Maurizio never returned home. He moved in with young designer Paola Franchi and lived there until his sudden death in March 1995, when he was shot in the lobby of his Milan office.
Reggiani immediately became a suspect, and was subsequently sentenced to 29 years in prison, although she still denies any involvement in her husband's murder. At her sentencing hearing, she arrived dressed as a zealous brand ambassador, head to toe in Gucci.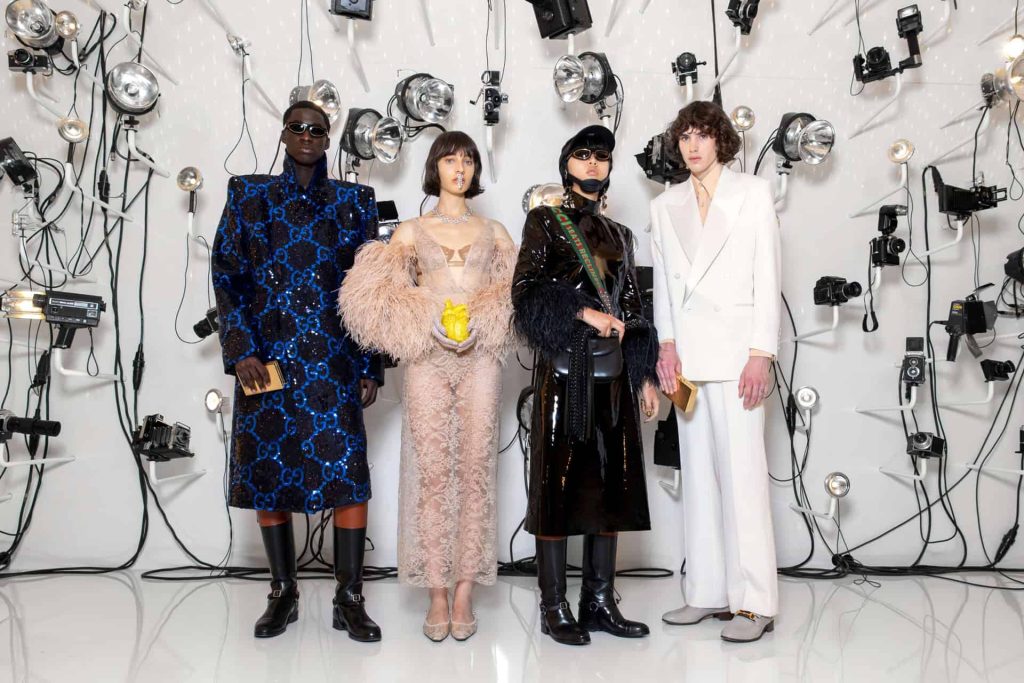 Still, her life in prison was full of special privileges: she was allowed to keep plants in her cell, and even have a pet ferret called Bambi. Upon her release from prison in October 2016, the media besieged her, and today she lives in Milan, supported by the annual appanage from the Maurizio Foundation. Her court statement is still infamous: 'I've never worked in my life and I certainly don't intend to start now.'
Meanwhile, she revealed that she blamed her husband for the accumulated debts more than marital infidelity, as it forced him to sell his stake in Gucci for $ 120 million in 1993 to Investcorp, a company registered in Bahrain. After she was released from prison, she issued a statement for the Italian 'La Repubblica': 'I still feel like a Gucci – in fact, the most Gucci of them all.'
It is quite clear why she cannot get over the loss of stakes in the company, which in the meantime became part of the powerful French group Kering. Even though last year was a difficult one for the fashion industry, Kering reported earnings that amounted to 13,1 billion euros, out of which 7,44 came from Gucci.
As much as 55 percent of the brand's revenue comes from the sale of leather products, while shoes bring in 18 percent of revenue, fashion 14%, watches and jewellery 5%, and other goods 8%. Simply, Gucci is synonymous with luxury, a symbol of superior craft smanship, design and quality.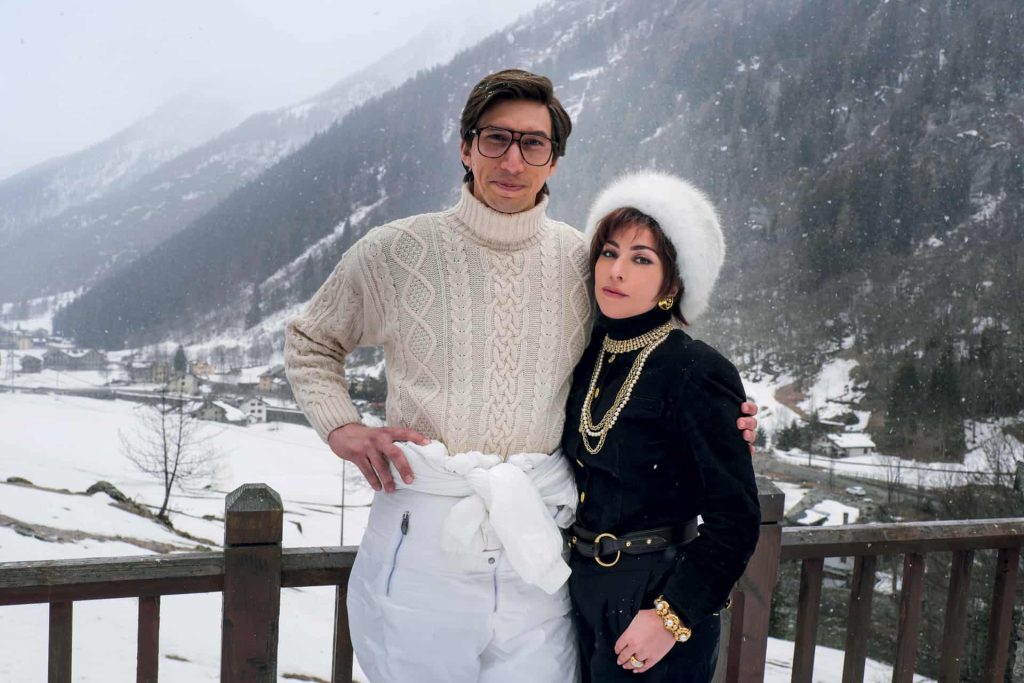 Ever since director Marco Bizzaro and creative director Alessandro Michele took over the management of the fashion house in 2015, Gucci has struggled to redefine its notion of luxury for the 21st century. On the one hand, Michele wants to keep a more conservative older clientele, which insists on classic design, while at the same time, he wants to connect the Gucci brand with younger generations, who are fond of romantic, androgynous and colourful design.
Text Dubravka Tomeković Aralica
Photos © 2021 Metro-Goldwyn-Mayer Pictures Inc., ©Farabola/Leemage/AFP & Gucci, Unsplash
No tags for this post.