Heesen – Explore. Experience. Xventure.
Heesen teamed up with renowned British studio Winch Design to create the ultimate explorer yacht, conceived to take adventurous owners off the beaten path in seven-star comfort, rugged but luxurious in style and high efficiency thanks to FDHF hull design. At 57m long, Xventure offers an unusually high interior volume of approximately 1,280 GT while the optional hybrid propulsion system delivers reduced fuel consumption and exceptionally low noise and vibration levels. This, combined with great views from everywhere on board will delight the Owner and his guests.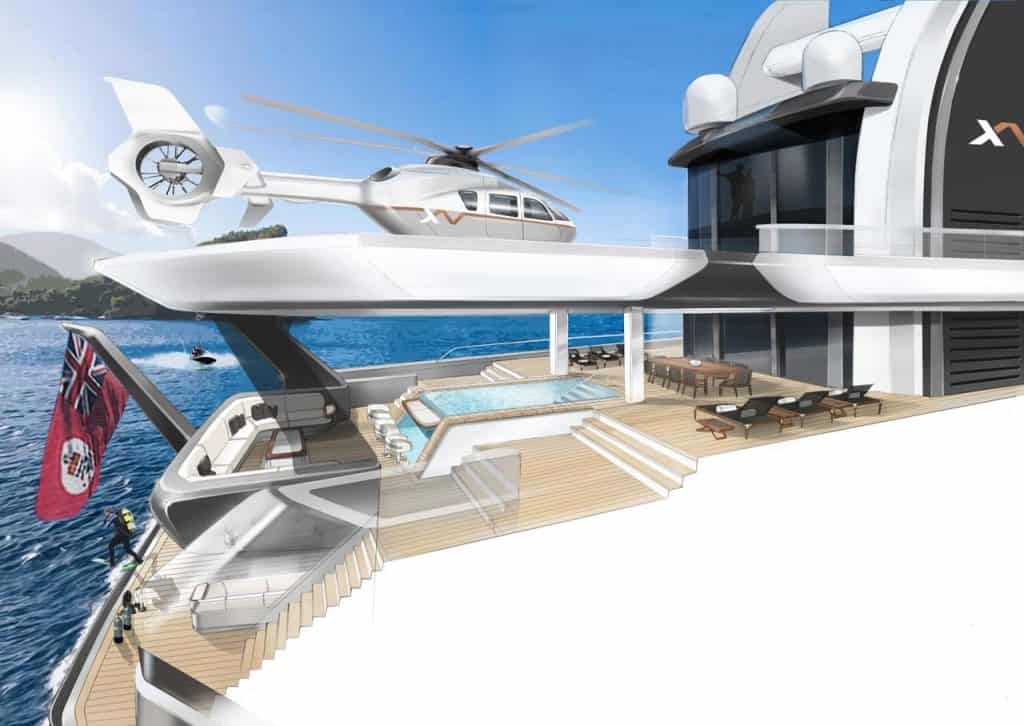 Heesen also announced the sale of YN 20067, a 67m Steel FDHF. The elegant sheer line of Project Sparta connects a strong bow to an inviting transom, characterised by a stepped aft deck area with a five-metre infinity pool. Indoor and outdoor spaces connect harmoniously and create the perfect haven for family life and relaxation. With a top speed of 16 knots, Project Sparta is not only beautiful, but extremely efficient, too.