Mistral
Mistral has celebrated the 40th years company anniversary, and comes with a special limited edition SUP from the most sold Inflatable SUP ever. The 'Mistral Adventure 11'5 Heritage Edition' is made in super light construction with only 9,8kg. It has also additional second luggage net in the back of the board. The Mistral Adventure is a very balanced all-round SUP, witch makes the whole family happy, included very heavy persons even +110 kg weight. It is pretty fast for all-round shape, and its pretty easy to steering, even with more persons (child in front).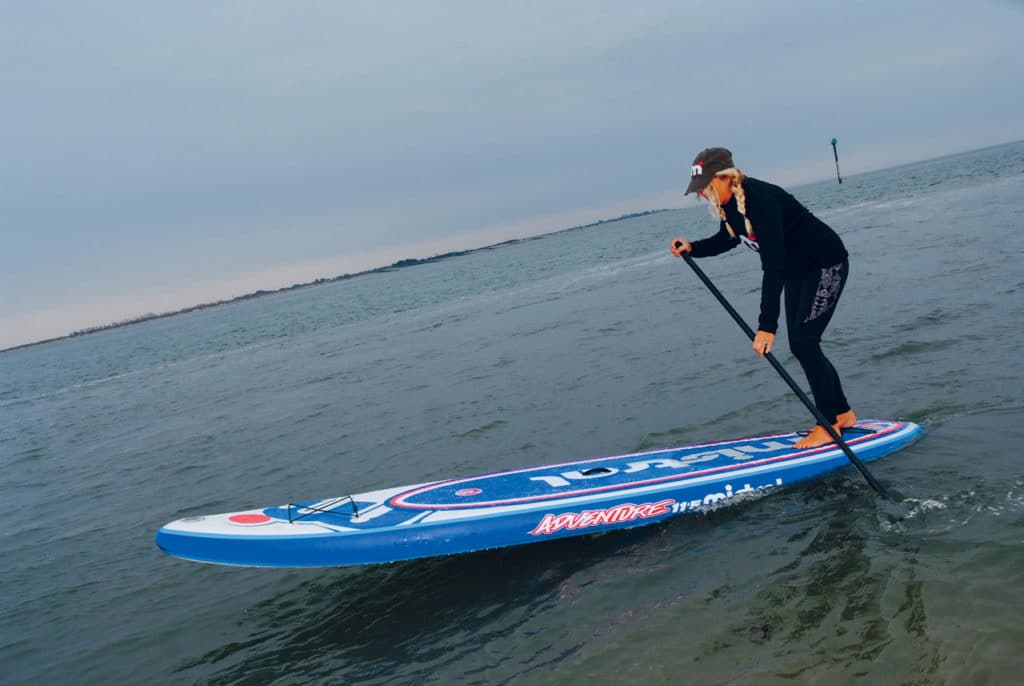 The boards feels home in almost every different conditions, like flat-water, slow fluent rivers, and even on typical little wavy conditions like, for example, on Mediterranean sea. This limited edition SUP is offered for only 999 € shop price. www.sport-vibrations.com
No tags for this post.